(SPOT.ph) On a holiday spent in Manila, Sean Ellis saw two armored truck drivers having an argument. The fight ended with one of them kicking the truck, and Ellis found himself weaving a story based on the incident. He was immediately taken by the vibrance and energy of Manila, simultaneously paradisiacal and anarchic. He retains the duality by narrating a story through contrasting characters-Oscar Ramirez (Jake Macapagal) is a simple but earnest man drawn by the ambrosial allure of the city, a foil to the disillusioned Ong (John Arcilla), who helps him land a job as a driver of an armored truck.
Macapagal plays Oscar Ramirez with endearing honesty, making it easy to believe that Arcilla's Ong would go to the lengths that he did to help the poor guy out. The two actors make the slow-burn of a thriller gripping, which is not an easy feat considering that you have heard this story before. This is perhaps the greatest strength of the movie. It rests on a sturdy plot and our fair city provides an exquisite background for it. The twists and turns happen in alleys (read: eskinita) and corners (read: kanto). No other movie-not even a recent local one-captures Metro Manila quite like...well, Metro Manila does. It would be a stretch and almost blasphemous to say that it feels like a modern Maynila Sa Mga Kuko Ng Liwanag but we will say this: it earns its title. Ellis frames the story beautifully, showing Manila's dynamism with reverence, and the sequences sustain your interest in a way that only great execution of a simple story can.
ADVERTISEMENT - CONTINUE READING BELOW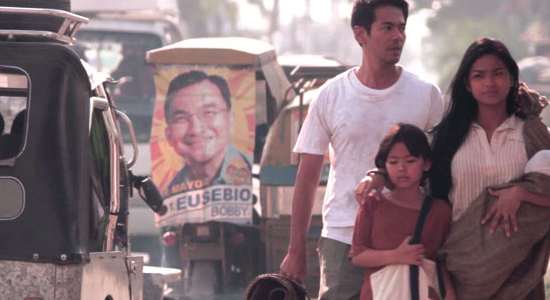 The urge to nitpick on dialogue (do we talk like that?) or scenery (they were driving in so-and-so street, how did they end up in so-and-so?) will be strong because everything is familiar and then, hopefully, that thought hits you square on the jaw before the credits roll. The movie feels familiar not only because of the setting or the language but because you have seen this happen. You have seen the news reports of a woman being abducted on the street, you have heard about someone going into the sex trade to make ends meet, you have formulated an opinion about informal settlers (damn squatters, right?)-all of these are elements of the movie, shown without pretentious glorification. This shit happens and now the world has seen it. Will they remember the squalor? Will they think of the violence? Will this merit another gates of hell reference?
ADVERTISEMENT - CONTINUE READING BELOW
Recommended Videos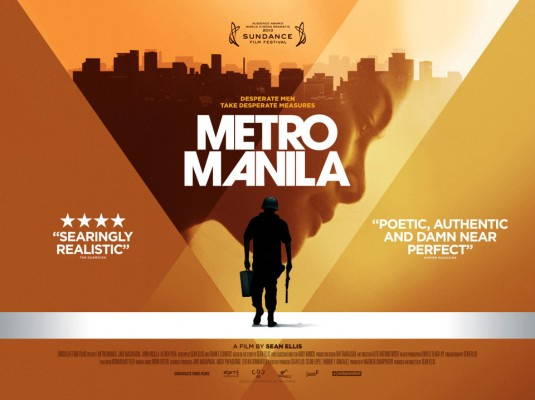 It is difficult to keep your dignity during desperate times, especially if you end up being a news bite and the truth is hidden under an onslaught of opinion (e.g. wala akong pake kung mahirap siya, mahirap din ako pero hindi ako magnanakaw) but even as Metro Manila plummets to tragic depths, it soars as it drives home a point about Filipinos or maybe people in general. Humanity is defined by compassion. A starving dog will snarl at anything that tries to take its food away. A starving human...well, some starving people break bread in two and share it with someone. Isn't that why it's hard to give alms to street kids? Because they tell their friends?
ADVERTISEMENT - CONTINUE READING BELOW
It's that shameless tenderness and kindness, which borders on annoying if you think about the politicians we have forgiven, that will have you weeping at the end of Metro Manila.
Rating: •••• 4 out of 5 spots.
Share this story with your friends!
---
Help us make Spot.ph better!
Take the short survey
Load More Stories