10 Suggested Song Titles for the Mean Girls Musical
We think it's going to be pretty fetch
(SPOT.ph) To say that we're excited about Mean Girls getting its own musical is a huge understatement. The 2004 (yes, it's already been that long) hit movie still has us quoting snarky one-liners nine years later, and after so many repeat viewings, it's as funny as ever. We don't think we'll ever stop being hooked on it. That's why we immediately came up with a list of songs we'd love to hear from the musical. Aside from a longer version of Kevin Gnapoor's song in the Christmas talent show, here are just some of the songs we'd like to see in the musical.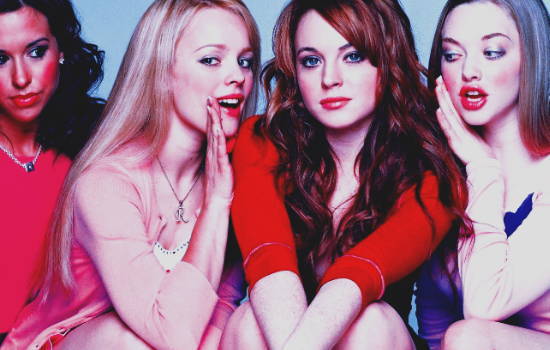 1. "Jambo, High School." A dramatic opening scene in which Cady sings about leaving Africa and going to an actual school for the first time.
2. "Too Gay to Function." Damien sings about being out and proud.
3. "Queen Bee (I Heard)." Regina George has to have her own song, of course. She can sing about her fabulousness, and other characters can do backup, singing about what they know about Regina. We expect to hear "One time, she punched me in the face. It was awesome." in there.
ADVERTISEMENT - CONTINUE READING BELOW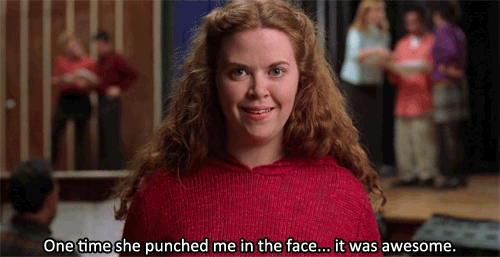 CONTINUE READING BELOW
Recommended Videos
4. "On Wednesdays We Wear Pink." A song about The Plastics and the rules Cady needs to know if she wants to sit at their table and hang out with them.
5. "So Fetch." A solo number by Gretchen Wieners singing about what she finds, well, totally fetch. Can be followed by "So Fetch (reprise)" later in the musical, in which Regina crushes Gretchen's spirits by telling her that "Fetch" isn't gonna happen.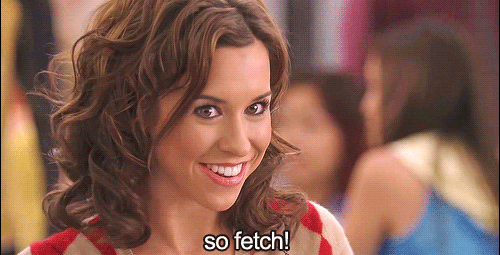 ADVERTISEMENT - CONTINUE READING BELOW
6. "I'm a Cool Mom." Mrs. George may not have been a main character in the film, but she stole every scene she's in, plus her parenting methods did help make Regina the way she is. In this number, Mrs. George sings about what makes her a cool mom. Can feature age-inappropriate dancing and outfits.
7. "Secrets." As we all know, Gretchen's hair is so big because it's full of secrets. This anguished ballad can come right after Gretchen breaks down ("We should totally stab Caesar!"), after which she can wander around while she-or her hair-starts spilling everything she knows about Regina.
8. "Let's Rock this Bitch." This can be nothing else other than an all-out rock song.  A rousing performance by Janis Ian in which she sings about what they can do to bring Regina George down. Can also include a stanza about cracking Gretchen Wieners.
Best quotes from Mean Girls compiled by a fan
9. "A Woman Possessed." In this song, Cady confesses about both hating and admiring Regina. Can be interspersed with dialogue and show how Cady is on the verge of becoming a cold, hard, shiny Plastic.
10. "Full-Tilt Jungle Madness." We're thinking a high-energy, frenetic song with multiple characters confronting each other about the things that we're revealed by the Burn Book.
Finale: "Limits." Taking place in the middle of the math competition, Cady sings about realizing her mistakes and her thoughts on making girl world a better place.
Share this story with your friends!
---
Help us make Spot.ph better!
Take the short survey
Load More Stories