The Philippines in Mad Men (And Other Lesser-Known Mentions of Manila)
Remember the "Made in the Philippines" box from <em>The Cat in the Hat</em>?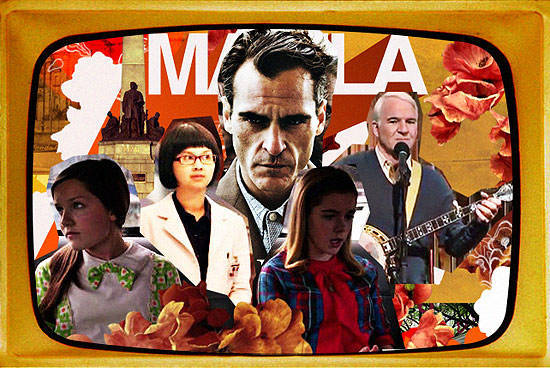 (SPOT.ph) Remember when we used to get all excited about being mentioned by some foreign person...like a month ago when "Roar" came out?
Each and every member of the SPOT.ph staff loves the Philippines and Manila-why else would we be so enthusiastic about sharing the best of the city with you?-but being referenced in a TV show or movie is not even news anymore. We're not deaf to the groaning of some people as they roll their eyes when mainstream media reports that so-and-so celebrity has three drops of Filipino blood circulating in her veins.
We're not quite dismissing the references, we're just bagging them as evidence that we don't have to act like the new kid in school anymore. Here's a list of Philippine references in various TV shows and movies that didn't get a one-minute news blurb because they're too...normal now.
We're now mainstream! What a...bummer?
Know more obscure references? Let us know in the comments!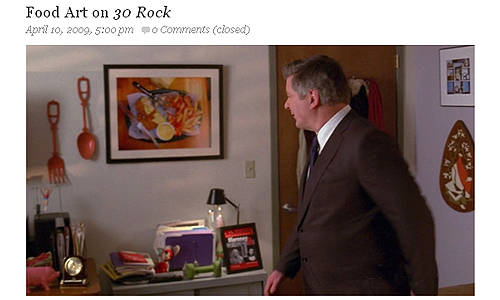 Photo from Eat Me Daily
ADVERTISEMENT - CONTINUE READING BELOW
The Wooden Spoon and Fork from 30 Rock (2009)
Let's start with 30 Rock, a show that references our country quite a lot. Aside from Liz Lemon defending her attire by saying that she's not the President of the Philippines in Season 1, check out the wooden cutlery hanging on her office wall in Season 3. Classic Pinoy.
"Late for School" by Steve Martin (2009)
In 2009, Steve Martin released The Crow: New Songs for the 5-string Banjo, and being fans of both the banjo and him, we got hold of a copy. We were pleasantly surprised to hear him singing about waving to Sal-he's Filipino!-on his way to school.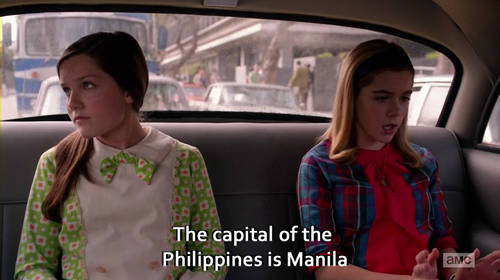 Mad Men Season 6, Episode 11: Favors (2013)
Raise your hand if you love Mad Men (or the show we fondly refer to as Problems of Rich White People Living in a First World Country). Season 6 features Sally Draper rehearsing for Model UN and guess which country she's representing?
CONTINUE READING BELOW
Recommended Videos
At the 1:30 mark: "I like to date black girls of every culture. Filipinos, they're like the black girls of Asians.  Armenians, they're like the black girls of white girls."
Donald Glover's Stand-Up Comedy Act Weirdo (2012)
Donald Glover of Community fame did a stand-up comedy act in New York where he makes jokes about a lot of things that would probably offend those who want to be offended. Incidentally, Donald Glover is also Childish Gambino, who sings about "chillin' with a Filipina at your local Jollibee" in the song "Bonfire."
Aswang (1994)
We've yet to see this low-budget horror movie directed by Wrye Martin and Barry Poltermann but yes, indeed, it exists. It premiered in the Sundance Film Festival and enjoys a small cult following in Europe, according to the almighty Internet. Film critic Emanuel Levy describes it as "more gruesome and gross than really frightening."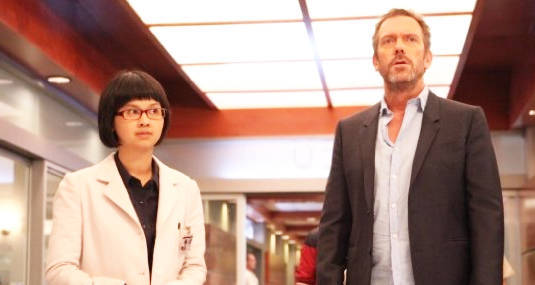 ADVERTISEMENT - CONTINUE READING BELOW
Charlyne Yi as Dr. Chi Park in House, Season 8
Charlyne Yi plays the soft-spoken Dr. Chi Park who is Korean-Filipino in House. She references Cebu City (and child labor) in Season 8. In real life, Yi's mother is a Filipina. Check her out in Paper Hearts, a quirky movie with Michael Cera, and This is 40, where she plays a drugged-up store clerk hilariously.
DNA (1997)
Between Apocalypse Now and Bourne Legacy, there was DNA in 1997. It's a sci-fi action movie set in Borneo but was actually shot in the Philippines, directed by William Mesa. You can hear a Tagalog-Waray-Cebuano mix in the language and it stars Susan Africa, Joel Torre, and Tom Taus, alongside lead Mark Dacoscos, who is Hawaiian-Filipino.
The character talking to Blade? That's Lupit. What a name!
Blade, from Marvel Anime (2011)
Episode 4 to 6 of Blade, the final part of the Marvel Anime series, is set in the Philippines. Blade encounters Lupit, Cimarron, and Hagibis and they fight hordes of mananangal in Siquijor. Warren Ellis shows his love for the Philippines again in this show! Check out his series Gravel: Necromancer, which is also set in the Philippines.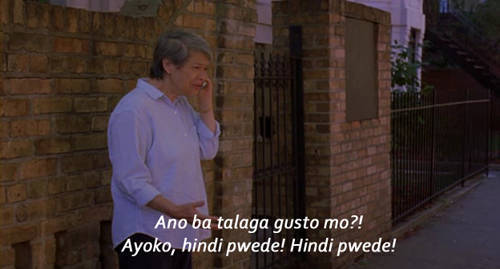 ADVERTISEMENT - CONTINUE READING BELOW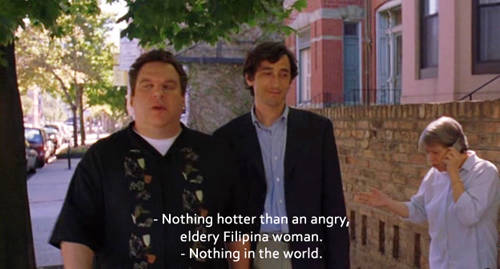 I Want Someone to Eat Cheese With (2006)
This 2006 independent film released by IFC films stars Jeff Garlin and Sarah Silverman. Garlin plays James, a depressed improv actor, who just wants someone to eat cheese with. On a casual stroll with his friend Luca, they pass by several characters (like an angry French woman) but they both conclude that nothing is hotter than an angry, elderly Filipina (played by Cita Orendain).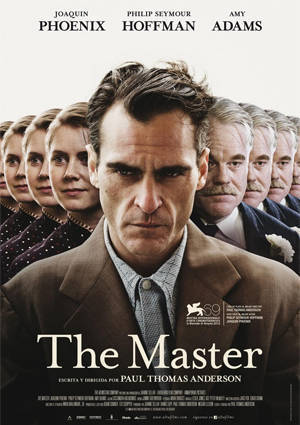 ADVERTISEMENT - CONTINUE READING BELOW
The Master (2012)
Joaquin Phoenix was nominated for his performance in this film, but let's take a look at the rest of the cast: Ariel Felix, Vladimir Velasco, John Mark Reyes, and Brian Fong are all listed as "Filipino Worker," Diane Cortejo plus Myrna De Dios are listed as "Filipino Woman." We are definitely the new "cool Asians." In any case, it's a crazy good movie (see what we did there?) and you should see it!
Share this story with your friends!
---
Help us make Spot.ph better!
Take the short survey
Load More Stories