MOVIE REVIEW: The Counselor
One bad decision can have shocking and irreversible consequences in Ridley Scott's new film.
(SPOT.ph) The Counselor, directed by Ridley Scott (Prometheus, Hannibal, Blade Runner) and written by Cormac McCarthy (The Road, No Country for Old Men), opens with an intimate scene. In a bedroom filled with white from the walls to the sheets, we are first introduced to the titular Counselor, played by Michael Fassbender, as he and his lover, Penelope Cruz's Laura, are hidden underneath a blanket, away from the world. The two are playful and passionate and, going by this scene, one might mistake the film for a romance.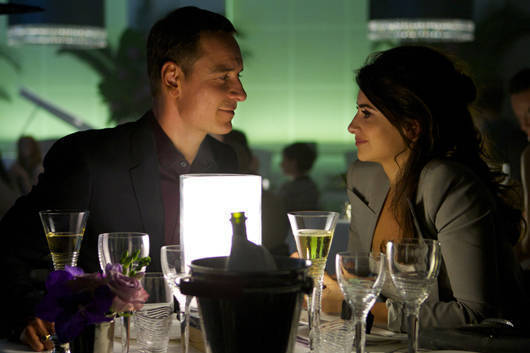 ADVERTISEMENT - CONTINUE READING BELOW
The Counselor (Michael Fassbender) and Laura (Penelope Cruz)
Things are perfect for this couple as long as they stay beneath the covers. But they don't stay there very long. All too quickly, we are shown the world around them, and it's a world that not many of us would ever want to visit. The Counselor wants to shower the woman he loves with riches so he enters into a drug deal to make some quick cash, but the deal quickly spirals out of control. 
Of course, we know things won't go well.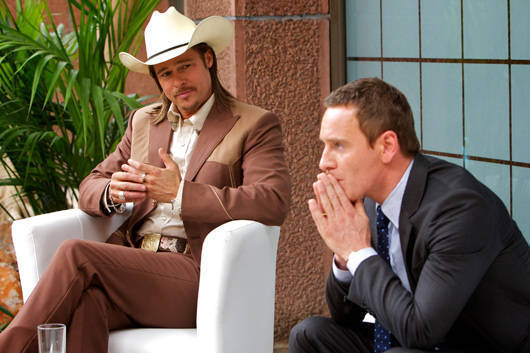 ADVERTISEMENT - CONTINUE READING BELOW
Westray (Brad Pitt) and the Counselor
Fans of McCarthy's literary work will find many things familiar. There's an unrelenting force at the core of this film, something that, once unleashed, just keeps going. There are even a number of nifty gadgets and developments that serve as visual metaphors for this force of nature. In ways that Javier Bardem's character, Anton Chigurh, was a force to be reckoned with in the film adaptation of McCarthy's novel No Country for Old Men, we have here an almost faceless cartel that moves without regard for people, their feelings or intentions.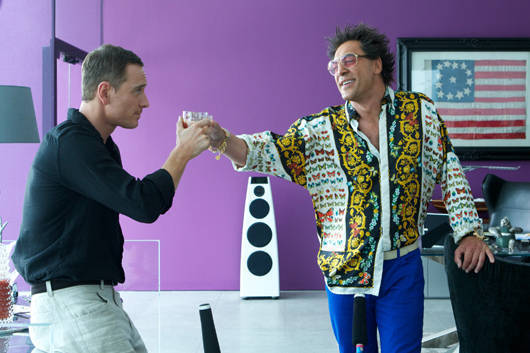 ADVERTISEMENT - CONTINUE READING BELOW
The Counselor and Reiner (Javier Bardem)
The aforementioned Bardem plays Reiner, a charming drug kingpin who brings the Counselor into the shady deal. Reiner is with Cameron Diaz's Malkina, who proves to be a malevolent character. There are a number of great moments when the Counselor and Reiner talk about love and relationships, and it provides insights into these characters and how they think.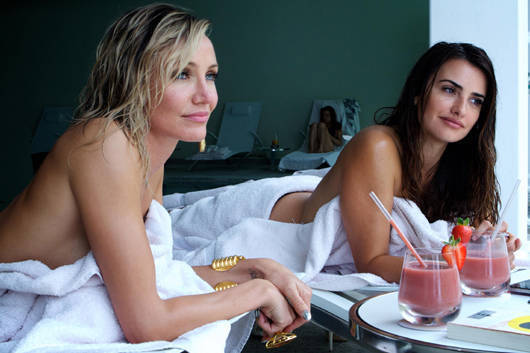 ADVERTISEMENT - CONTINUE READING BELOW
Malkina (Cameron Diaz) and Laura
The dialogue in the film might be a major stumbling block for audiences-it might sound unnatural. It is deep and philosophical. It explores concepts of sex, love, life, and meaning. And there is a heck of a lot of it. It can be a bit much when almost every character who's given a few lines will spew out some kind of deep observation or ironic gem. But if you can get past how contrived it is and accept that this is how people in this world talk, then there is a lot to be gleaned from it.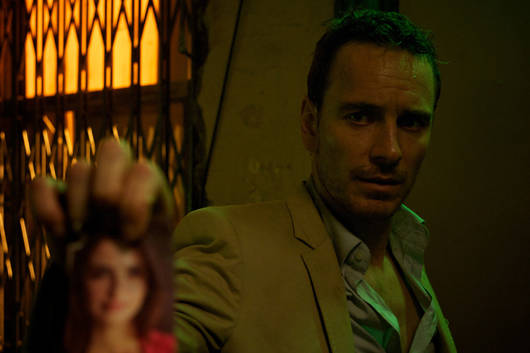 ADVERTISEMENT - CONTINUE READING BELOW
We might be used to ultra-violent slasher films, but the characters that perform similar violence in McCarthy stories are either different kinds of monsters, or seemingly amoral. This makes the violence more chilling than in the horror film context. It's a striking meditation on sex, violence, and greed. The Counselor might not be a film that most people will enjoy, but the dialogue, and the way it elevates things to philosophical inquiry, makes it engaging and challenging.
Rating: •••• 4 out of 5 spots.

CONTINUE READING BELOW
Recommended Videos
Share this story with your friends!
---
Help us make Spot.ph better!
Take the short survey
Load More Stories