10 Things That Happened on TV This Week
News coverage of Typhoon Yolanda (international name Haiyan), plus Miley smokes a joint and Miss Piggy judges Project Runway All Stars.
(SPOT.ph) From Atom Araullo's coverage of the super typhoon as it happened to Anderson Cooper's reports on the grim aftermath, the whole country, and even the world, has been following the news about relief efforts in areas affected by Typhoon Haiyan/Yolanda. Also: some controversial and funny moments from the boob tube.
TV Patrol (ABS-CBN, November 8)
Atom Araullo gave a live report from Tacloban City in the midst of super typhoon Haiyan/Yolanda. The video captured the monster winds, heavy rains, and storm surge that devastated the city. Araullo became a top trending topic on Twitter and he was lauded by netizens for daring to cover the world's most powerful typhoon this year.
Amanpour (CNN, November 12)
CNN's Christiane Amanpour interviewed P-Noy regarding the impact of super typhoon Haiyan/Yolanda. P-Noy revealed that the death toll estimate of 10,000 was too much and was actually closer to 2,000 or 2,500, though he maintained the number might still increase. He also said that some local governments were simply overwhelmed by the severity of the typhoon.
ADVERTISEMENT - CONTINUE READING BELOW
The Lead with Jake Tapper (CNN, November 12)
On the 5th day since super typhoon Haiyan/Yolanda hit the country, Anderson Cooper reported from Tacloban City about the "miserable situation" which doesn't seem to be getting any better. He said hundreds of people have nowhere to go; they sleep in makeshift huts or are exposed to rain; they sleep beside dead loved ones whom no one has collected. He wondered why no feeding center has been set up. Calling the aftermath of the typhoon among the most desperate situations he has seen in his experience covering disasters, he added that it is not clear how much longer it can go on like this.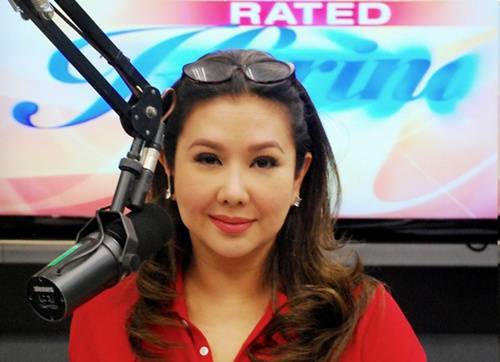 ADVERTISEMENT - CONTINUE READING BELOW
Rated Korina (DZMM Teleradyo, November 13)
On Korina Sanchez's morning show, she brought up a blind item on a "blonde reporter ng CNN" who was giving reports that are "mali-mali." She added that he doesn't know what he is talking about. Sanchez was allegedly reacting to CNN reporter Anderson Cooper's tweets about the operations in Tacloban. Cooper tweeted there was no "real evidence of organized recovery" in the area and that the people in Tacloban "deserve better than what they have gotten." Sanchez is the wife of DILG Secretary Mar Roxas, who is one of the Cabinet members in charge of the relief operations. She has gotten flak from netizens for airing her biased opinions.
CNN (November 14)
CNN correspondent Andrew Stevens grilled DILG Secretary Mar Roxas about the slow relief effort. He commented that people were angry about the lack of support from the government and he reminded Roxas that it was already Day 6 since the typhoon ravaged Tacloban. Stevens asked hard-hitting questions: Is the situation under control? Is there the right chain of command and the right structure in place? He also noted that he was still passing the same bodies on the street and people were living next to decomposing bodies. Roxas answered that no response is fast enough in a situation like this and "if this was a gun, all bullets are being deployed." He mentioned they still need many supplies such as medicine for community-borne diseases, tents, and generators.
ADVERTISEMENT - CONTINUE READING BELOW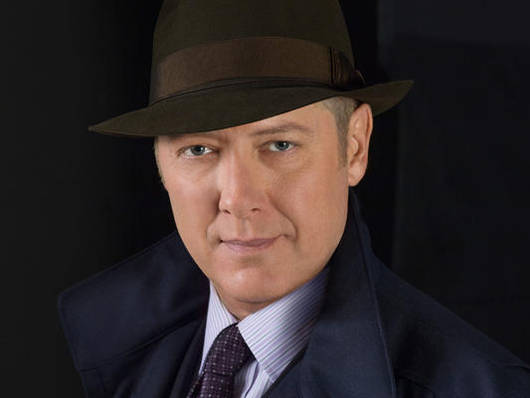 The Blacklist (AXN, November 11)
We're glad to see James Spader's return to TV in the criminal drama, The Blacklist. He plays the world's most wanted criminal, Raymond Reddington ("Red"), who mysteriously turns himself in and offers to give up everyone he has ever worked with, on the condition that he will only work with newly minted FBI agent Elizabeth Keen (Megan Boone).
ADVERTISEMENT - CONTINUE READING BELOW

On this week's episode, after a chemical attack on a subway, Elizabeth and the FBI search for the man responsible. Red helps her track down scientist Frederick Barnes (guest star Robert Sean Leonard).
MTV Europe Music Awards (November 10)
In her latest bid for attention, Miley Cyrus smoked a joint on stage and twerked with a dwarf during the MTV Europe Music Awards (EMAs). She opened the show by singing "We Can't Stop." She was also wearing a silver spandex suit. Please stop, Miley.
Also during the MTV EMAs, Jared Leto of 30 Seconds to Mars led a minute's silence for the victims of super typhoon Haiyan/Yolanda.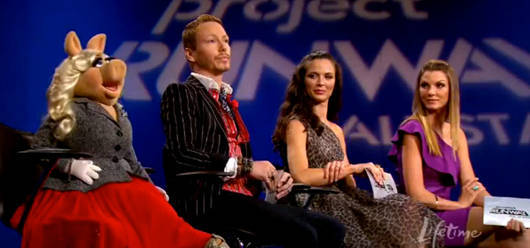 ADVERTISEMENT - CONTINUE READING BELOW
Project Runway All Stars (ETC, November 13)
The designers were challenged to dress fashion icon Miss Piggy for the red carpet. Miss Piggy sat on the panel and gave her critiques after the fashion show. All in all, she was happy with the designs, though she was miffed with Gossip Girl stylist Eric Daman for his wry quips about her oversized ears. Of course, a diva of Miss Piggy's stature won't stand for that.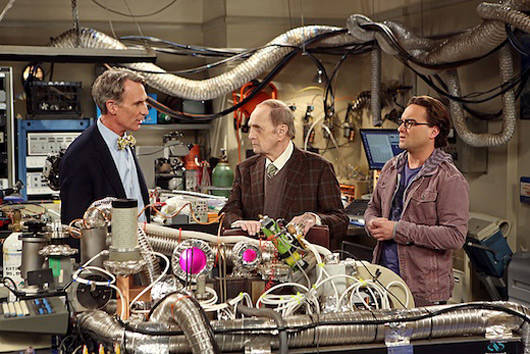 ADVERTISEMENT - CONTINUE READING BELOW
Big Bang Theory (Jack TV, November 13)
Bob Newhart returns to Big Bang Theory to reprise the role of Professor Proton, the former host of a science show for children. In the episode, he requests Leonard's (Johnny Galecki) help on an experiment. Offended that his childhood hero didn't ask for his assistance, Sheldon (Jim Parsons) tries to get revenge by becoming friends with Proton's nemesis, Bill Nye the Science Guy, who stars as himself.
Late Show with David Letterman (November 13)
A scandal broke six months ago when Toronto mayor Rob Ford was captured on video smoking crack. He denied it. Last week, a separate video showed Ford in an expletive-laden rant, making threats and pounding his hands together. As expected, Ford has become the target of late-night talk show jokes, including David Letterman's Top Ten Uncanny Resemblances to Toronto Mayor Rob Ford. His number one doppelganger? A turtle.
ADVERTISEMENT - CONTINUE READING BELOW
CONTINUE READING BELOW
Recommended Videos
Share this story with your friends!
---
Help us make Spot.ph better!
Take the short survey
Load More Stories