10 Best Songs for Your Running Playlist
Boost your running power with 10 songs that will motivate you to dash to the finish!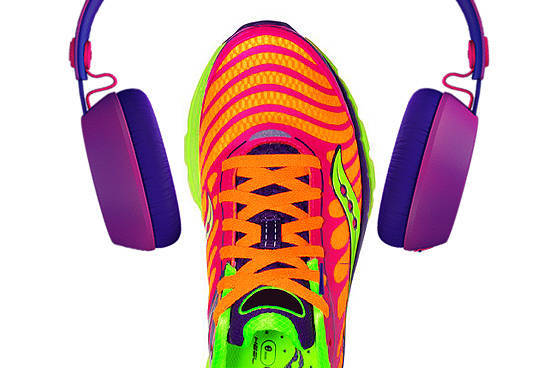 (SPOT.ph) There's nothing like a great song with a catchy tune and inspirational lyrics to help you get through a long run or a tough workout. While some runners may prefer to run in silence with only their thoughts for company, others need just the right tunes to get them in the zone. We asked the readers of Runner's World Philippines via Facebook for their favorite songs, and they named everything from hardcore rock bands and movie soundtracks to female vocalists and boybands. Here are our choices for the top 10 songs to push you to run faster and finish stronger.
1. "Run Run Run" by Phoenix
With its chill, steady beat and lyrics telling you to run, run, run, this is the perfect song for your warm up jog.
2. "Can't Hold Us" by Macklemore & Ryan Lewis feat. Ray Dalton
Run to the steady drumbeat of this part-rap, part-soul ditty and you'll complete your tempo run in no time.
ADVERTISEMENT - CONTINUE READING BELOW
3. "Stronger" (What Doesn't Kill You) by Kelly Clarkson
When you're doing those intense interval training workouts, this catchy song will remind you that those exercises will make you stronger (that is, if you don't collapse first).
4. "Runaway Baby" by Bruno Mars
Just imagine hordes of girls or guys (or zombies) running after you-or make like Bruno Mars and imagine that you're the one chasing after those beauties-and you won't be stopping anytime soon.
5. "Part of Me" by Katy Perry
The best way to get over your ex? Go out for a run! Because this is something he or she can never ever take away from you.
6. "I Love It" by Icona Pop
Non-runner friends probably tell you you're crazy to wake up at the crack of dawn and run. Your response? "I don't care! I love it!"
7. "Sugod" by Sandwich
ADVERTISEMENT - CONTINUE READING BELOW
"Sugod, mga kapatid!" This classic OPM hit is the perfect song to play at the starting line of any race.
8. "Work B**ch" by Britney Spears
This song is essentially about getting what you want in life. And when what you want is to reach the finish line of a full marathon, then you better work b**ch!
9. "Eye of the Tiger" by Survivor
A throwback to the '80s, this song remains an effective way to motivate you to get off your butt and fight your way through the throng of runners in a big race.
10. "Blurred Lines" by Robin Thicke feat. T.I., Pharrell
A fun song with an upbeat tune to get you through those long runs (just try not to think of Miley Cyrus sticking her tongue out and twerking and you'll be fine).
Bonus tracks:
11. "Dati" by Thyro Alfaro and Yumi Lacsamana (performed by Sam Concepcion, Tippy Dos Santos, and Quest)
ADVERTISEMENT - CONTINUE READING BELOW
The winning song of the Philpop Music Festival 2013 has a sweet yet catchy tune to take you through your cool down (bring on the feels!).
12. "Feel This Moment" by Pitbull feat. Christina Aguilera
At the end of the day, running is supposed to be fun-and this song will remind you to just enjoy the moment (yes, even when you're doing those hill repeats).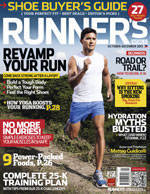 Angel Constantino is managing editor of Runner's World Philippines. Grab a copy of Runner's World's October-December 2013 issue with Matteo Guidicelli on the cover for all your running-related needs!
ADVERTISEMENT - CONTINUE READING BELOW
CONTINUE READING BELOW
Recommended Videos
Share this story with your friends!
---
Help us make Spot.ph better!
Take the short survey
Load More Stories