10 Things That Happened on TV This Week
Fights on and off the boxing ring, new shows, and a season finale. Plus, a tent city rises in Tacloban, while San Francisco transforms into Gotham City.
(SPOT.ph) It was raining men on TV this week, from fighters to The Rock, male models to nerdy guys. And though he's just a boy, the Batkid is the sweetest superhero you'll ever meet.
Batkid saves Gotham City (The Situation Room, CNN, November 15)
Meet the cutest superhero you've ever seen. Thousands turned up in the city of San Francisco to cheer on Batkid as he saved the day. Five-year-old Miles Scott has battled leukemia since he was a year old (he is currently in remission). He told the Make-A-Wish Foundation that he wanted to be Batman for a day. The Foundation granted his wish by setting up several scenarios around San Francisco (a.k.a. Gotham City). Riding his very own Batmobile, Batkid rescued a damsel in distress tied to the cable car tracks. Next, he apprehended the Riddler in a downtown bank vault, and freed San Francisco Giants mascot Lou Seal, who was kidnapped by the Penguin. Batkid then set off for City Hall where the mayor and police chief presented him with a key to the city.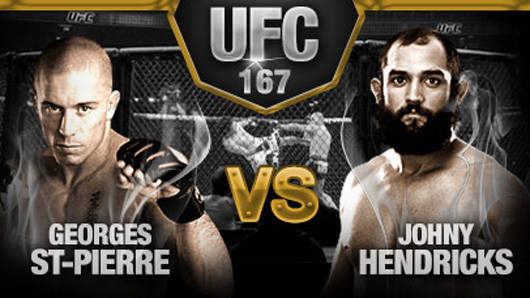 ADVERTISEMENT - CONTINUE READING BELOW
Georges St-Pierre's controversial win (November 17)
Georges St-Pierre retained his UFC welterweight title by the narrowest of margins. After winning a split decision against Johny Hendricks on Saturday in the main event of UFC's 20th anniversary card, St-Pierre said in the cage, "I need to hang up the gloves for a little bit." The victory was highly controversial, as many believed Hendricks had deserved the win. Judges Sal D'Amato and Tony Weeks had it 48-47 for St-Pierre, while Glenn Trowbridge scored it 48-47 for Hendricks.
Mad Men spoofed (The Simpsons, Fox Channel, November 20)
The Simpsons episode titled "The Man in the Blue Flannel Pants" served as a parody of the TV show Mad Men and featured the guest voices of Mad Men actor John Slattery and creator Matthew Weiner. The Simpsons host a tastemaker party at their home to promote Absolut Krusty, Krusty the Clown's own brand of liquor. Mr. Burns takes notice of the party's success and decides to promote Homer to "Account Man" for the Springfield Nuclear Plant. Robert Marlow, a seasoned account veteran, takes Homer under his wing and shows Homer what the high life is like in the corner office.
Jim Sturgess and Kirsten Dunst cross worlds for each other (Upside Down, Star Movies, November 20)
The visually stunning romantic adventure Upside Down presents the metaphor of love as being stronger than gravity. Adam (Jim Sturgess) and Eden (Kirsten Dunst) fall in love as teens despite the fact that they live on twinned worlds with gravities that pull in opposite directions-he on the poverty-stricken planet below; she on the wealthy, exploitative world above. Ten years after a forced separation, Adam sets out on a dangerous quest to reconnect with his love.
CONTINUE READING BELOW
Recommended Videos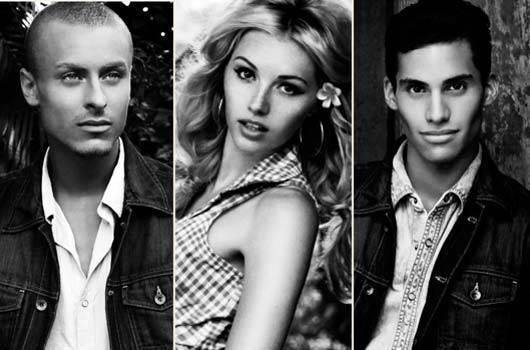 A girl wins in the battle of the sexes (America's Next Top Model, ETC, November 20)
Cycle 20 of America's Next Top Model, the first-ever "Guys and Girls" edition, gave the franchise a much-needed shot in the arm and kept us tuned in. Last Wednesday, the winner was announced and it's... Jourdan! She  has clearly been a frontrunner this whole season. Sadly, androgynous model Cory and nice guy Marvin did not win. Here's to hoping a guy wins the Top Model crown one day.


A fight erupts between Pacquiao and Rios' camps (First Take, ESPN, November 20)
Last Wednesday-a few days before Manny Pacquiao and Brandon Rios' November 23 bout at the Venetian Macao-Pacquiao and Rios' camps got into a physical altercation. Tensions arose when Pacquiao trainer Freddie Roach asked Rios trainer Robert Garcia to end Rios' workout because Pacquiao was scheduled to start his workout. Roach called Garcia a "piece of s---," which prompted the escalation of the incident. Rios conditioning coach Alex Ariza, who was previously fired by Roach, joined the fight. Ariza mocked Roach's Parkinson's disease and even kicked Roach in the chest. Both camps hurled homophobic and racial slurs at each other.
ADVERTISEMENT - CONTINUE READING BELOW
Typhoon Yolanda victims live in a tent city (Unang Balita, GMA, November 20)
Survivors of super typhoon Yolanda, who have been staying at the Tacloban City Astrodome since the typhoon hit last November 8, have been transferred to temporary tent shelters on November 19. In her news report, Love Añover interviews some of the people living in the tent city.
The Rock's heroic new reality show (The Hero, AXN, November 21)
The adventure competition series, which is hosted and produced by Dwayne "The Rock" Johnson, will bring nine ordinary people together to battle it out as they hang from skyscrapers, navigate dark underground bunkers, and face tough moral dilemmas. In The Hero's latest episode, the contestants have to push an all-terrain vehicle through the streets of Colon City, fly helicopters, and navigate a dangerous "dry dock" as it fills with water rushing in from the Panama Canal.
Check out HBO's latest original series (Hello Ladies, HBO, November 22)
In his first starring series role, Stephen Merchant portrays Stuart, a web designer who recently relocated to L.A. from England in hopes of finding excitement, romance, and maybe even a soul mate. Working out of his home, Stuart has an easy rapport with an attractive roommate named Jessica (Christine Woods), though it is clear she's not romantically interested in him. Half as charming as he thinks he is-and twice as desperate-Stuart is obsessed with infiltrating the glamorous world of beautiful people, and doggedly hits the L.A. social scene with his pals.
ADVERTISEMENT - CONTINUE READING BELOW
Castle 6 premieres (Castle, Fox Channel, November 23)
Last season ended with Beckett (Stana Katic) wrestling with the decision of over whether to take a high-profile job in D.C.-a dilemma made more complicated when Castle (Nathan Fillion) proposed to her. In the Season 6 premiere of the show, Castle and Beckett will deal with the consequences of their choices against the backdrop of a high-stakes investigation.
Share this story with your friends!
---
Help us make Spot.ph better!
Take the short survey
Load More Stories