10 Best Angry Scenes in Pinoy Movies
Feelings! Nothing more than feelings!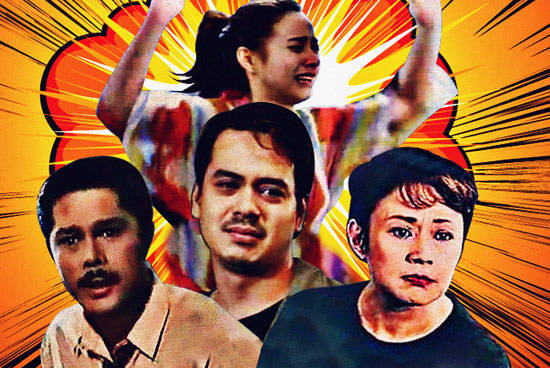 (SPOT.ph) We're sick of the love quotes-for now. Anger scenes are underrated as far as pop culture is concerned, but we think actors who nailed it deserve necessary recognition. Think about it: pretending to be fake-mad in front of another person who's probably laughing inside at your flared nostrils and pulsating veins? Sometimes there's a bit of flying spit involved, too. Difficult. Here are 10 that were totally awesome, we had to give them awards.
READ MORE:
Top 10 Epic Death Scenes in Pinoy Cinema
Famous Last Words: 10 Immortal Lines from Scary Movies
SPOT.ph's Top 10 Out-of-Action Pinoy Action Stars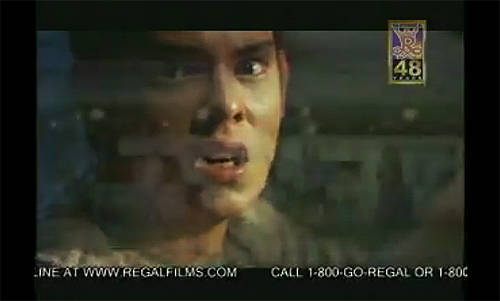 10. Richard Gutierrez in Mano Po 2
"Palakihan Mata Award"
Then there's this approach. You're so angry at the world that the only way you can express it is by widening your eyes so much, they're about to pop out. We've seen this technique done by veterans like Maricel Soriano, Susan Roces, and Vilma Santos. This is a much bigger effort, however, when you're playing an almond-eyed Chinese, as in the case of Richard Gutierrez in Mano Po. We applaud his efforts.
ADVERTISEMENT - CONTINUE READING BELOW
9. Sharon Cuneta in Dapat Ka Bang Mahalin?
"LQ Award"
After finding her husband (Gabby Concepcion) passed out on another woman's bed, a pregnant Myrna (Sharon Cuneta) attempts to walk out of the marriage-but not before she safely took her husband home. He sobers up when he sees what she's about to do, and as he blocks the door, she attempts to hit him with her case. This is the golden age of Sharon and Gabby, and it's no spoiler that, despite the real-life bitterness, they always have a fictional happy ending.
8. Maricel Soriano in Ikaw Pa Lang Ang Minahal
"Ipahiya Award"
This is the mother of all embarrassing breakups. That video where a wife catches her husband and his lover shopping? Totally tame compared to this classic. When Adela (Maricel Soriano) learns that her groom was only with her for her father's money, she storms to the church in a stylish red ensemble and proceeds to humiliate him by yelling his gold-digging strategies in front of their family and friends. As if that wasn't enough, she slaps him and throws a wad of cash at his face before walking out.
7. John Lloyd Cruz in One More Chance
"Tigasan Award"
It's hard to make those puppy-dog eyes channel anger effectively, but this is John Lloyd, and goodness knows he can do no wrong. As the lovestruck and heartbroken Popoy, he loses control upon seeing his beloved Basya (Bea Alonzo), composed and seemingly happy, with another man. This scene confirms two things: (1) Looking good is the best way to get to an ex; (2) John Lloyd's still cute angry.
CONTINUE READING BELOW
Recommended Videos
6. Vilma Santos in Bata, Bata Paano Ka Ginawa
"Classic Award"
Nothing releases aggression more than a good, well-placed slap in the face. Nobody but the Star For All Seasons can do it well. Fact: She really slapped young Carlo Aquino's face for this scene. Uhhh, child abuse?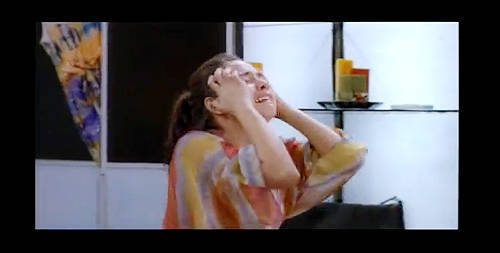 5. Cristine Reyes in No Other Woman
"Kinakati Ako Sa Galit Award"
Reyes' character in No Other Woman, Cha, knows about her husband's affair beforehand, but when confronted about it directly by the mistress, she throws a fit akin to being attacked by higad: bikini-clad and scratching her body in a surreal type of rage.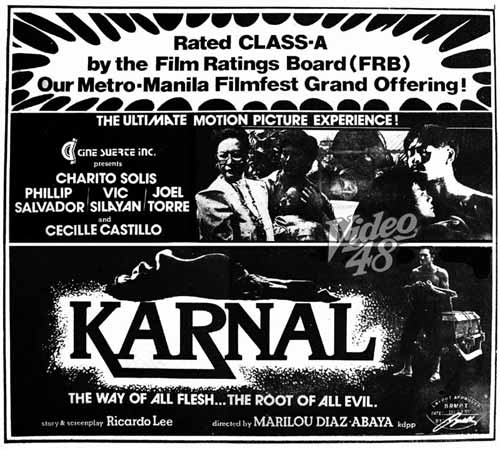 ADVERTISEMENT - CONTINUE READING BELOW
Photo from Video 48
4. Phillip Salvador in Karnal
"Deadly Rage Award"
In Marilou Diaz-Abaya's 1983 awardwinning flick, Narsing (Phillip Salvador) sees his father attempting to rape his new bride and he goes absolutely (brilliantly) berserk! He hacks his father's head off before slitting his own throat with the same knife. Talk about overkill.
You can catch a glimpse of his shake in this music video.
3. Christopher de Leon in all his movies
"Literally Shaking in Anger Award"
De Leon's acting prowess cannot be criticized. He's done drama, been risqué, tried a little bit of action, and even dabbled in comedy. His characters are always the respectable, slow-to-anger type, but he seems to have perfected the art of galit-gigil.
Fast-forward to 17:01
2. Dawn Zulueta in Patayin sa Sindak si Barbara
"Sumpa Award "
Arguably the best version of this horror classic, Chito Roño's direction made for thrilling movie-watching. Ruth, hauntingly played by Dawn Zulueta, confronts her husband (Tonton Gutierrez) about his feelings for someone else. Dissatisfied with his evasive answers, the distraught Ruth presents his with a large crucifix and tells him to swear his fidelity in front of the Christ. He stays quiet, which perturbs her even more, so, what's a woman to do? She whacks his head with the cross before killing herself and cursing him and his lover.
1. Nora Aunor in Bona
"Passion Award"
An obsessed girl becames infatuated with a stuntman to the point that she becomes his slave. She washes his clothes, plays housekeeper, becomes his lover. She leaves her family for him and even causes her father's heart attack because she refuses to go home. In the end though, Gardo (Phillip Salvador) announces that he is leaving for the US with his new girlfriend-not Bona. Realizing that her sacrifices and adoration were futile, she throws a pot of scalding water at him as he lays in the tub waiting to be bathed.
ADVERTISEMENT - CONTINUE READING BELOW
Share this story with your friends!
---
Help us make Spot.ph better!
Take the short survey
Load More Stories