Top 10 Most Unforgettable '80s Girl Songs
Madonna or Cyndi, The Bangles or The Go-Gos? Who ruled the decade of pop?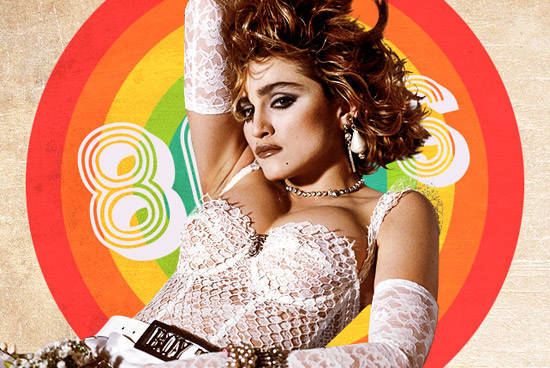 (SPOT.ph) Think '80s, and there are some words that will automatically pop into your head: neon. John Hughes. Leg warmers. Big hair. It's arguably the most fun decade (ever), and you only have to listen to a bunch of '80s songs-and check out their music videos-to see why. Before there was auto-tuning or twerking, the airwaves were filled with pop songs that had melodies and lyrics you couldn't help singing along to, no matter how hard you tried. We picked 10 of the best ones that were sung by female vocalists:
10. "Telefone (Long Distance Love Affair)" (1983)
Sheena Easton
Fun Fact: Easton was the first singer of a James Bond movie theme song ("For Your Eyes Only") to appear in the opening credits.
Favorite Line: "Long long distance love affair / I can't find you anywhere / I call you on the telephone / but you're never home"
ADVERTISEMENT - CONTINUE READING BELOW
9. "Take My Breath Away" (1986)
Berlin
Fun Fact: This song, used in the Tom Cruise movie Top Gun, won the Academy Award for Best Original Song in 1986.
Favorite Line: "Watching every motion in this foolish lover's game / haunted by the notion, somewhere there's a love in flames / turning every turn to some secret place inside / watching in slow motion as you turn my way and say / Take my breath away"
8. "All This Time" (1988)
Tiffany
Fun Fact: Tiffany shot to fame in the US thanks to "The Beautiful You: Celebrating The Good Life Shopping Mall Tour '87."
Favorite Line: "All in all I've no regrets / the sun still shines, the sun still sets / and the heart forgives, the heart forgets"
7. "Eternal Flame" (1988)
The Bangles
Fun Fact: This song was partly inspired by a visit to Elvis Presley's grave in Graceland by lead singer Susanna Hoffs.
ADVERTISEMENT - CONTINUE READING BELOW
Favorite Line: "Close your eyes, give me your hand, darling / Do you feel my heart beating? Do you understand? Do you feel the same? Am I only dreaming?"
6. "Head Over Heels" (1984)
The Go-Gos
Fun Fact: The Go-Gos were originally a punk rock group.
Favorite Line: "Head over heels, where should I go? Can't stop myself, out of control / Head over heels, no time to think / looks like the whole world's out of sync"
5. "Lost in Your Eyes" (1988)
Debbie Gibson
Fun Fact: This song is from Gibson's second album, Electric Youth, which she released when she was 18.
Favorite Line: "I just fell, don't know why / something's there, we can't deny / and when I first knew / was when I first looked at you"
4. "Total Eclipse of the Heart" (1982)
Bonnie Tyler
Fun Fact: The video for this song was filmed at Holloway Asylum, an institution for the insane, now called Virginia Park.
ADVERTISEMENT - CONTINUE READING BELOW
Favorite Line: "Once upon a time I was falling in love, now I'm only falling apart / there's nothing I can do / total eclipse of the heart"
3. "Alone" (1987)
Heart
Fun Fact: Heart first gained popularity in Vancouver, Canada.
Favorite Line: "Till now, I always got by on my own / I never really cared until I met you"
2. "Girls Just Want to Have Fun" (1983)
Cyndi Lauper
Fun Fact: Lauper was originally part of a band called Blue Angel.
Favorite Line: "Some boys take a beautiful girl / and hide her away from the rest of the world / I want to be the one to walk in the sun / Oh girls they want to have fun"
1. "Like a Virgin" (1984)
Madonna
Fun Fact: Madonna's performance of this song at the 1984 MTV Video Music Awards caused as much controversy as Miley Cyrus' recent performance of "We Can't Stop."
ADVERTISEMENT - CONTINUE READING BELOW
Favorite Line: "I made it through the wilderness / somehow I made it through / didn't know how lost I was until I found you"
CONTINUE READING BELOW
Recommended Videos
Share this story with your friends!
---
Help us make Spot.ph better!
Take the short survey
Load More Stories