Top 10 Cutest Movie Dogs
These silverscreen pooches definitely made us go "aww" with their cuteness!
(SPOT.ph) Pets, especially the canine kind, are a mainstay in most Hollywood flicks, usually eliciting a myriad of emotions from the audience. Some will give you near cardiac arrest from uncontrollable guffaws, some will make your heart palpitate from outright terror, and still others will make you shed buckets of tears. Those who are fortunate enough to grace the silverscreen, oftentimes, have one shot at fame as sidekicks or as mere cameos; some are bestowed with the lead role (Lucky bitch!), but those that leave an indelible mark are the select few who unwittingly outshine the human protagonist-either with their uncanny brilliance or sheer cuteness.
Here are our top picks for the cutest movie dogs that, at one point or another, stole the limelight. Warning: cuteness overload ahead.
Cuteness ranking is not solely based on the dog's physical attributes, but also on the "acting" prowess showcased in the films which they took part of. Animated films with and about dogs were not considered. Photos are all courtesy of YouTube.
ADVERTISEMENT - CONTINUE READING BELOW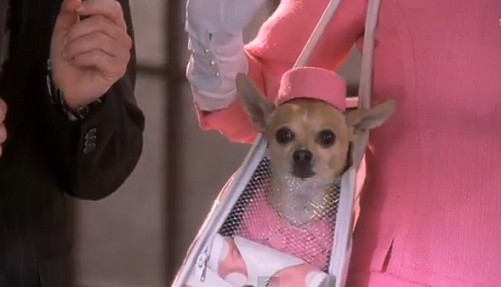 10. Bruiser from Legally Blonde
They may be small in stature, but they pack a whole lot of cuteness. And Elle Woods' Chihuahua from Legally Blonde, Bruiser, is no exception. Along with his funny antics, Bruiser perpetually donning a pink outfit certainly added to the cuteness scale. And with the likes of Paris Hilton and Reese Witherspoon owning one, the Chihuahua breed is definitely no stranger to the limelight.
ADVERTISEMENT - CONTINUE READING BELOW
Bonus doggie treat: Elle only learned of Bruiser's sexual preference after bringing him to a doggy day spa where Bruiser became affectionate with a male rottweiler.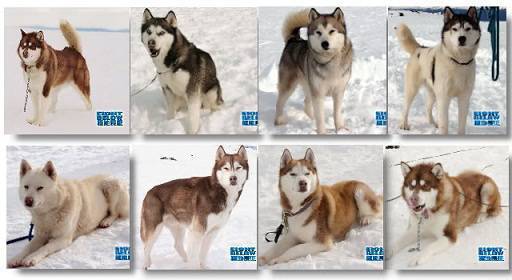 9. Siberian huskies from 8 Below
Huskies are very easy to misjudge because of their stark resemblance with their wolf brothers; however, do not underestimate their ability to charm their way into your heart, most especially when they exist in their own niche, with a dog sled in place, en route a treacherous journey, and with a relatively handsome master to pull everything off (we miss you terribly, Paul Walker! *tears*).
ADVERTISEMENT - CONTINUE READING BELOW
Bonus doggie treat: The huskies in 8 Below all have names: Maya, Shorty, Max, Old Jack, Dewey, Truman, Shadow, and Buck.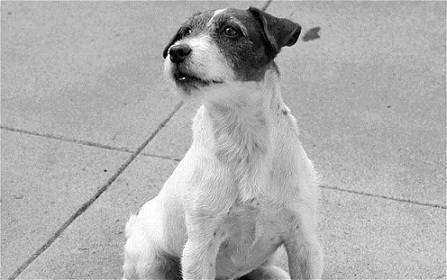 8. Uggie from The Artist
This playful, highly-trained, Jack Russell terrier, in the critically acclaimed French comedy-drama film, The Artist, has quite a number of recognitions under his belt (or doggie collar would be more apt). He won the Palm Dog Award for Best Performance by a Canine in the 2011 Cannes Film Festival for The Artist, received a special mention at the Prix Lumiere Awards-or the French equivalent of the Golden Globes-and, in 2013, was cited as Best Dog in a Theatrical Film in the first Golden Collar Awards by Dog News Daily. Phew! What an overachiever!
ADVERTISEMENT - CONTINUE READING BELOW
Bonus doggie treat: On June 25, 2012, Uggie became the first ever canine to have his paws imprinted on the famous Hollywood Walk of Fame!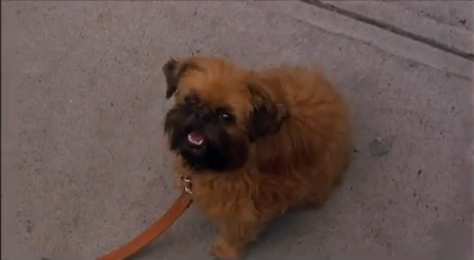 7. Verdell from As Good as It Gets
Because Verdell is unsolicitedly cunning, he was shoved down a garbage chute by his ever obsessive-compulsive, misanthrope neighbor. Despite this, he still managed to win the heart of Jack Nicholson's character in As Good as It Gets. Talk about literally charming your way to a man's cold heart!
ADVERTISEMENT - CONTINUE READING BELOW
Bonus doggie treat: Interested in Verdell's breed? He's a Griffon Bruxellois (don't ask how it's pronounced because we don't know either!).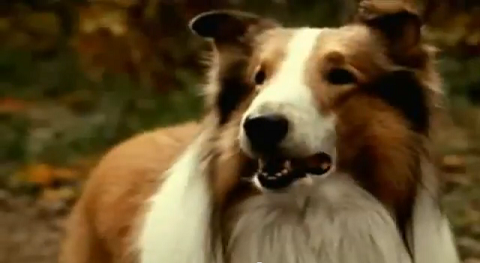 6. Lassie in Lassie
Lassie is your quintessential collie. Not only is this canine exceptionally amiable, but he pretty much single-handedly accomplished more for the popularity of his breed around the world than any other dog. This fictitious, iconic canine certainly made us want to have a pet dog at some point in our lives. And it definitely didn't hurt that the film revolved around a heartwarming story of boy who forged an extraordinarily unbreakable bond with a dog.
ADVERTISEMENT - CONTINUE READING BELOW
Bonus doggie treat: The creation of Lassie's character by Eric Knight was inspired by another collie, also named Lassie, which was the main protagonist in Elizabeth Gaskell's short story, The Half Brothers.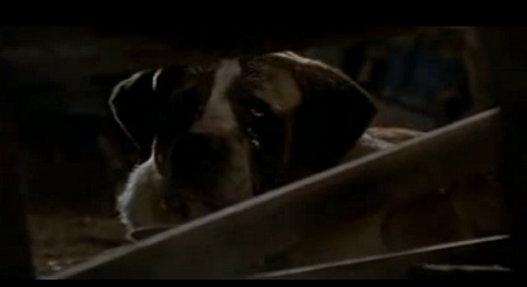 5. Cujo in Cujo
Let's not get judgmental here, folks. Sure, we know him to be the infamous, rabid, flesh-gnawing dog that will probably stop at nothing to bite your head off. But do remember that Cujo was once a good-natured St. Bernard who always tried to do right by his owners. Well, at least that was before he was bitten by rabid bats which, ultimately, drove him into intense, violent psychosis. Poor dog!
ADVERTISEMENT - CONTINUE READING BELOW
Bonus doggie treat: Never mind his blood-smeared face and try to remember how he was when he still had an ounce of sanity in him. Utterly cute, right?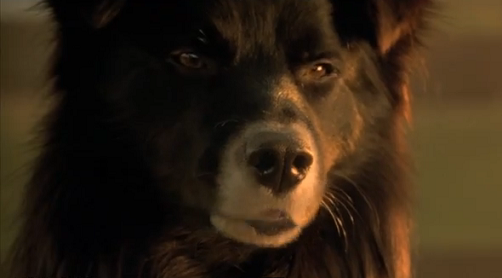 4. Rex from Babe
He may be condescending and quite ill-mannered, but this sheepdog unquestionably gets things done. He is so bossy-almost tyrannical-that the sheep at Arthur Hoggett's farm are quick to follow his orders. But this is not why we adore Rex. He made the cut not on looks alone, but because of how he gradually developed a soft spot for Babe. He may be unreasonably arrogant, but his eventual fondness for the pig sure hit us right smack in the chest!
ADVERTISEMENT - CONTINUE READING BELOW
Bonus doggie treat: After Babe ran away from the farm (he does so at one point in the film), it was Rex who found him; soon after, he started referring to the almost estranged pig as "son."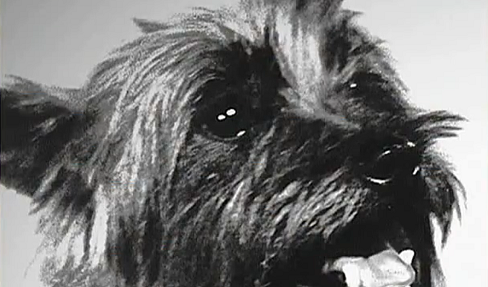 3. Toto from The Wizard of Oz
Toto, or Terry in real life, is perhaps one of the earliest, most prolific, Hollywood dogs that quickly rose to stardom. This canine's impressive filmography spanned almost a solid eight years (she appeared in 15 films from 1934 to 1942), but was only credited for her role in the 1939 classic, The Wizard of Oz. Though trouble seemed to have a knack for finding Toto, her quick, evasive ways in the film scored high on our cuteness scale.
ADVERTISEMENT - CONTINUE READING BELOW
Bonus doggie treat: At a glance, we might be quick to judge and insist that this Cairn terrier is a boy, but Toto or Terry is really a female.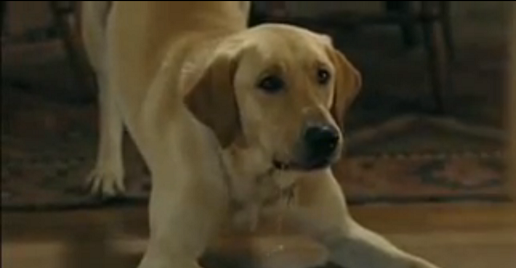 2. Marley from Marley and Me
There's absolutely no reason not to love Marley. He's overflowing with energy, he's painfully stubborn, and he's one heck of a rambunctious canine. This Labrador retriever, though quite a handful to deal with, is just the epitome of cuteness that words would simply not suffice to describe him. And while we cried buckets (and maybe even a river) of tears for Marley's tragic end, we just can't keep ourselves from watching the film again.
ADVERTISEMENT - CONTINUE READING BELOW
Bonus doggie treat: Due to Marley's 14 glorious years of existence in the film, 22 different Labrador retrievers had the honor of portraying his role.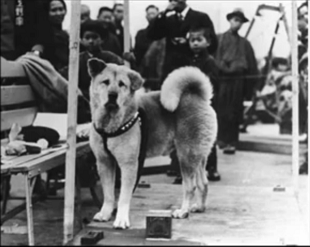 1. Hachiko
The real Hachiko bagged the top spot on our list not only because he's adorable, but because this Japanese akita's story can instantly melt even the coldest of hearts! He patiently waited at a train station (every single day for nine years!) for his adoptive master's arrival, unaware that his human companion had long succumbed to a fatal illness. How's that for unwavering loyalty?
ADVERTISEMENT - CONTINUE READING BELOW
Bonus doggie treat: Because of Hachiko's exceptional loyalty to his master, Professor Ueno, his story catapulted to the Japanese consciousness, and he eventually became a hero of sorts in his own right.  In April 1934, a bronze statue in his likeness was erected at the Shibuya Station as a tribute.
Recommended Videos
Load More Stories