MOVIE REVIEW: Iloilo
Anthony Chen's ode to his nanny is quiet but touching
(SPOT.ph) The year is 1997 and if you were closer to being a child than an adult during the period when this movie was set, you will smile at the sight of Jiale's Tamagotchi. It was a cute toy that drew your attention away from parental presence...or lack thereof, thanks to the Asian Financial Crisis during that time.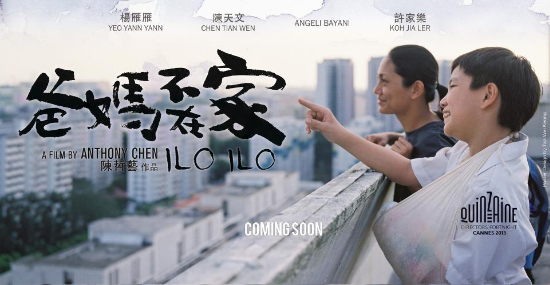 Jiale (Koh Lia Ler) is a young boy who needs to constantly distract himself from the pair of nothing that are supposed to be his parents. His pregnant mother, Hwee Leng (Yeo Yann Yann), is nervous enough about the stability of her job and can't find neither time nor energy to deal with her son's antics on top of maintaining the household...so she hires Teresa/Terry (Angeli Bayani), a Filipina from Iloilo in her late twenties. And yes, that's where the title comes from.
The movie moves along quickly. There is a scene, right from the trailer so we're not spoiling anything yet, when Jiale bikes away from Terry (because petulence is a natural attribute of a child) and he gets hit by a car. The moment is cathartic for them and inevitably, a bond is forged between the two-much to the chagrin of Jiale's mother.
ADVERTISEMENT - CONTINUE READING BELOW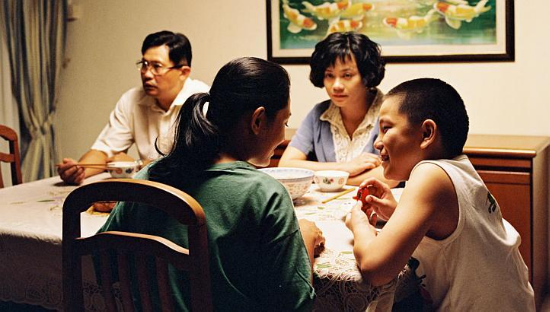 CONTINUE READING BELOW
Recommended Videos
You can guess this from the poster but the laurels decorating the film doesn't come from the execution of a tried-and-tested formula of affection coming from strangers, et cetera, et cetera. What Terry seems to be is a passing storm that reveals leaks on your roof. Hwee Leng is annoyed at the storm (in this metaphor, Terry) but the problem is with the house (in this metaphor, her family).
Terry's presence exposes the cracks in the family that they're not prepared to see. There's a scene, another one that you can see in the trailers, where Jiale yells at Terry for touching his grandfather's photo. It's a very brief moment but it adds a layer of character to the boy. Writer and director Anthony Chen succesfully does this for each member of the family, revealing their vulnerability from one frustration to another.
We know that the word "maid" has been hurled towards us an insult, but foreign employers get their own brand of stigma. They always seem unkind and unreasonable. At one point, Hwee Leng reaches her limit and yells at Terry, "I am his mother, not you!" and there's an urge to pick on her and tell her that she hasn't been much of a mother. But Yeo Yann Yann humanizes Hwee Leng so much in between her interactions with Terry that you feel absolutely sorry for her. Also, it's pretty impossible to be angry at a pregnant woman.
ADVERTISEMENT - CONTINUE READING BELOW
At one point, Jiale's father, Teck (Chen Tianwen), finds himself smoking in the stairwell. He has a blank look on his face, impossible to read perhaps because he's not sure how he feels either. He is underemployed and expecting another child and although he clearly loves his wife, love doesn't put food on the table. Hope, cleverly presented as a marketing scam in the film, is of no use either.
While doing the laundry, Terry is witness to a suicide. A man jumps from the roof in quiet desperation. She is shocked, of course, but for the audience, it is a subtle cue. Terry's job wasn't simply to clean after the family-she was there to help them step off the ledge and show them what they still have.
The message is restrained and easily missed. This may be a fault or perhaps, it's a deliberate move by Anthony Chen. After all, we don't usually pay attention. We'd rather take care of digital Tamagotchi babies.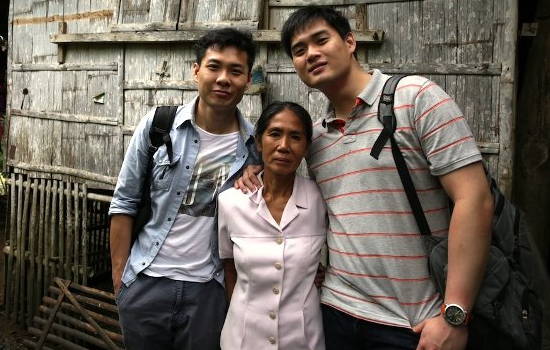 ADVERTISEMENT - CONTINUE READING BELOW
Anthony Chen reunites with the real Auntie Terry. Teresa took care of Anthony Chen and his brother for four years. Photo from Anthony Chen.
Rating: •••. 3 ½ out of 5 spots
---
Help us make Spot.ph better!
Take the short survey
Load More Stories