Celebrity Break-ups and Hook-ups of 2013
Sudden splits, newfound love, and controversy this year.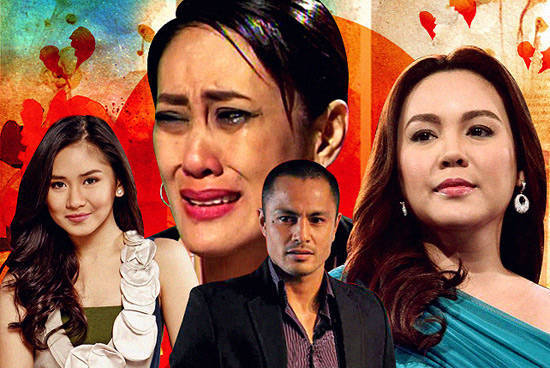 (SPOT.ph) Life's little mysteries don't always come in neatly wrapped boxes with manuals attached. Oftentimes, we are left to figure things out on our own. Such is the case with romantic relationships. It's one of the most perplexing kinds of human interaction-where building rapport is just the tip of the iceberg and making it work is an entirely different story.
ADVERTISEMENT - CONTINUE READING BELOW
And while fairytale endings are elusive in most romances, it is nothing short of entertaining when the spotlight turns to the lives of celebrity couples and we become privy to both the happy and often sordid details of their love affairs. On that note, we give the floor to the infamous break-ups and hook-ups of the year.
Break-ups
There is nothing fun or pleasant about ending a relationship. It's a long, painful, and arduous process which can get messy. But what makes this rather unpleasant experience entertaining to most people is when it involves celebrities who end up spilling their hearts out on national television.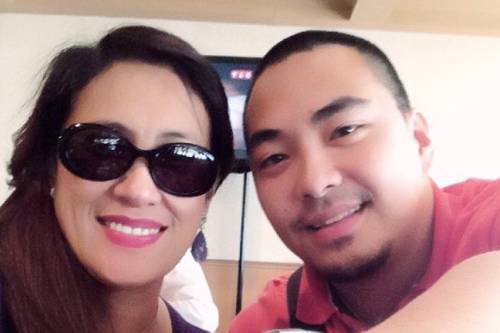 ADVERTISEMENT - CONTINUE READING BELOW
Ai-Ai delas Alas and Jed Salang
We can't forget the heartwrenching, tell-all interview of "Comedy Concert Queen" Ai-Ai delas Alas in ABS-CBN's The Buzz in May this year. Serious allegations were hurled left and right, mostly from the veteran comedienne's camp, accusing the 27-year-old Salang of physically abusing the actress and having serious gambling problems. The issue of a third party was also thrown into the mix, and after being married for barely a month (in Las Vegas, no less), Ai-Ai finally decided to wake up from the fantasy and end the tumultuous relationship.
Our two cents: Age has nothing to do with love, but probably has something to do with one's financial statements. That, and a brand new Camaro for a birthday present.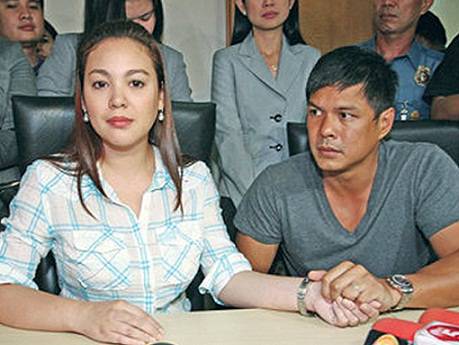 ADVERTISEMENT - CONTINUE READING BELOW
Claudine Barretto and Raymart Santiago
They were the stars of the infamous May 2012 NAIA brawl-an airport scandal involving veteran journalist Mon Tulfo, which netizens dubbed as "Thrilla in NAIA." But a year after the said incident, the Santiago couple had an even bigger brawl. They were still the stars of this epic drama, but this time, however, they were in court battling each other on opposing stands, throwing one allegation after another. Physical and child abuse charges were filed, accusations of drug abuse and mental instability were made. In the end, no amount of hype and media attention was enough to salvage their seven-year marriage. News of their rocky marriage made it to the front pages on April.
Our two cents: She may have lost her career, her husband, and the public's sympathy, but Claudine definitely hasn't lost her flair for the dramatic.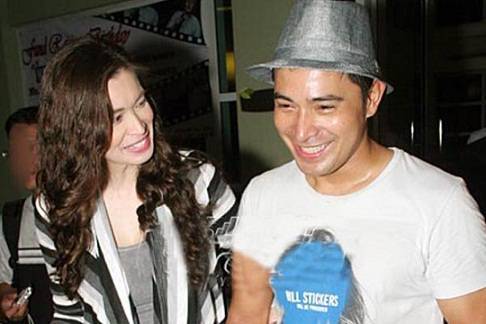 ADVERTISEMENT - CONTINUE READING BELOW
Cesar Montano and Sunshine Cruz

Another long-time showbiz couple called it quits early this year as issues of infidelity and marital rape plagued their 13-year marriage. In mid-January, controversial posts with cryptic messages appeared on Sunshine Cruz's Instagram account, hinting that starlet Krista Miller was the third party responsible for putting Sunshine and Cesar's marriage on the rocks. Cruz decided to file an official complaint against her philandering husband on August. Presently, there seems to be no hope for a reconciliation as the actress recently revealed her plans of filing for annulment.
Our two cents: Making the cover of FHM shortly after your marriage goes in shambles is one of the best vindications.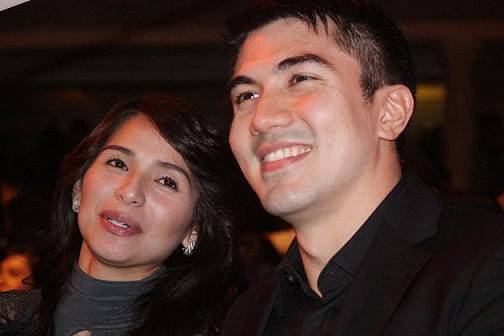 ADVERTISEMENT - CONTINUE READING BELOW
Luis Manzano and Jennylyn Mercado

Despite speculations-third party issues among them-this couple of two years decided to keep mum about their split last October. According to reliable sources though, as Philstar.com reported, Jennylyn and Luis simply fell out of love, plain and simple. And although Jennylyn's ex-boyfriend Dennis Trillo was dragged into the issue, there remains no drama or accusations from either camp. Fair enough.
Our two cents: Luis Manzano hasn't yet found the "lucky" girl.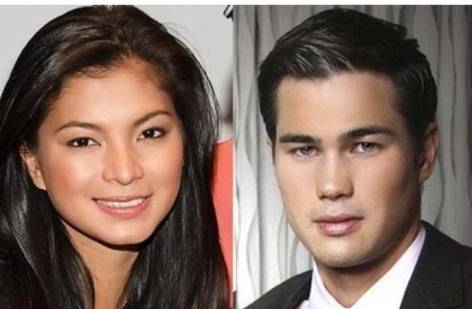 ADVERTISEMENT - CONTINUE READING BELOW
Angel Locsin and Phil Younghusband
News of Angel Locsin and Phil Younghusband's break-up spread like wildfire last October. In an official statement issued by the footbal heartthrob, he thanked his supporters and politely requested that the public respect their decision to keep their personal lives private. Though we don't know the details of their break-up, Angel admitted that time was one of the factors why their almost two-year romance did not work out.
Our two cents: Not much can be speculated about this relationship, except that Phil will not be a "younghusband" anytime soon.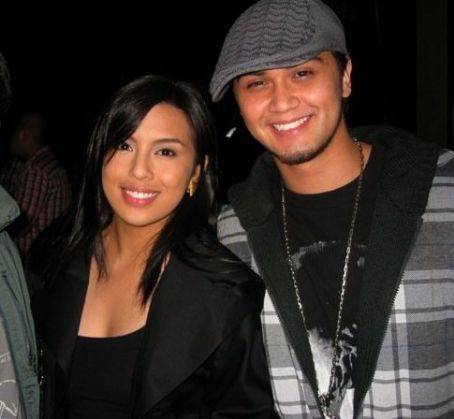 ADVERTISEMENT - CONTINUE READING BELOW
Billy Crawford and Nikki Gil

Long-lasting relationships are a rarity in the world of showbiz. Nikki Gil and Billy Crawford tried to go the distance but fell short. The five-year relationship of the Kapamilya mainstays ended abruptly last July for reasons which are still unclear to the public. While some went as far as questioning Crawford's sexual orientation and accusing him of cheating, Nikki only confirmed that "differences in values" was what killed the relationship.
Our two cents: If some of the malicious rumors about Billy turn out to be true, Nikki should have a one-on-one with KC Concepcion. They might have a lot in common.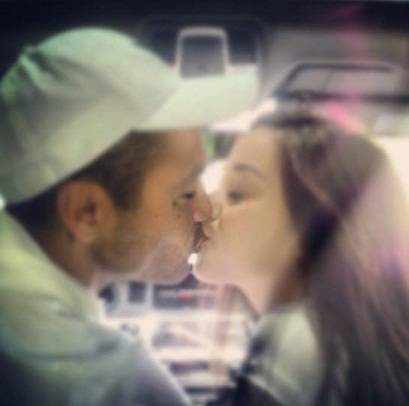 ADVERTISEMENT - CONTINUE READING BELOW
Derek Ramsay and Cristine Reyes

It was a whirlwind romance fit for royalty and envied by many. Having matching monickers on Instagram and Twitter (@kingderekramsay and @queencristinereyes), no one predicted that the celebrity couple would soon call it quits. In fact, their relationship ended as soon as it began. Derek and Cristine delighted their respective followers when the two decided to take their friendship to the next level on August 28. But after less than a month of being officially together, they suddenly agreed they would be better off as friends. They may have parted ways, but unlike most showbiz couples, their relationship did not end on a sour note.
Our two cents: The Derek Ramsay-Cristine Reyes love story is definitely one for the books. Not because it was a painful, scandalous break-up, but because it was probably the shortest "forever" recorded in history.
Hook-ups
Getting romatically involved with someone is usually followed by a period of extreme happiness that makes the concept of forever seem like a reality. But what's interesting with hook-ups is when they're rife with controversy.
ADVERTISEMENT - CONTINUE READING BELOW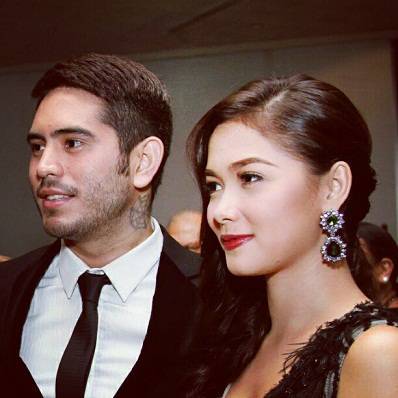 Gerald Anderson and Maja Salvador

2013 started with a bang as the Maja Salvador-Gerald Anderson-Kim Chiu saga unfolded in the public eye. It came as a huge surprise when Maja burned bridges with her then-best friend, Kim Chiu, by choosing Gerald Anderson over her. This highly controversial hook-up took a turn for the worse when the words ahas, traydor, and mang-aagaw became synonymous with Maja's name. Kim instantly bagged the sympathy votes, Maja's credibility was shaken, while Gerald kept mum about the issue altogether.
ADVERTISEMENT - CONTINUE READING BELOW
Our two cents: Logic, along with respect, will tell you that you just don't hook up with a best friend's ex-boyfriend. That's just how it is.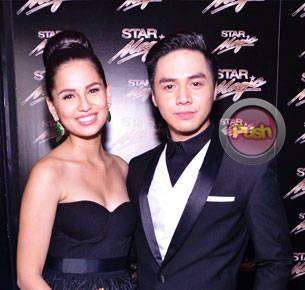 Sam Concepcion and Jasmine Curtis-Smith

Rumors about their romance have been circulating for months, but it was only in September of this year when the 20-year-old Kapamilya teen hearthrob, Sam Concepcion, confirmed his relationship with Kapatid princess Jasmine Curtis-Smith. There is nothing dubious about this hook-up (except for those who question Sam's sexuality). In fact, it's probably one of the more innocent, low-profile relationships we've seen this year.
ADVERTISEMENT - CONTINUE READING BELOW
Our two cents: People can never be too happy about a seemingly perfect relationship. It's always tempting to look for cracks in the pothole. It certainly keeps things more interesting.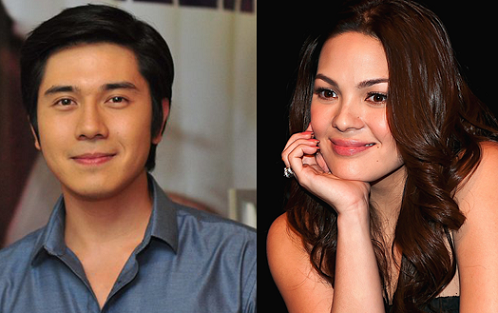 KC Concepcion and Paulo Avelino
She's taken a hiatus from relationships after a much publicized and controversial break-up with Piolo Pascual in 2011. But recently, KC Concepcion seems to be doing just fine and is back on the dating scene. She was spotted recently with actor Paulo Avelino at a charity event hosted by an ABS-CBN executive. As for Paulo, he admitted to ending his four-year relationship with actress and baby mama LJ Reyes last October. And although the two Kapamilya stars are not exclusively dating, KC reportedly thinks that Paulo is "boyfriend material."
ADVERTISEMENT - CONTINUE READING BELOW
Our two cents: A good-looking pair, no doubt, but we agree that it's wise to take it slow.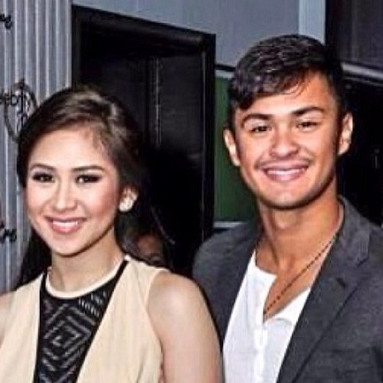 Sarah Geronimo and Matteo Guidicelli
Pop Princess Sarah Geronimo has a knack for being linked to someone but neither confirming nor denying it. There was Rayver Cruz, Gerald Anderson, and now, rumored boyfriend Matteo Guidicelli. The two have reportedly been involved in a quiet romance since October, while Matteo has expressed his deep admiration for the award-winning performer. But, as expected, Sarah has opted to remain silent and ward off questions regarding the real status of their relationship.
ADVERTISEMENT - CONTINUE READING BELOW
Our two cents: Celebrity couples should take a page from these two and keep people guessing.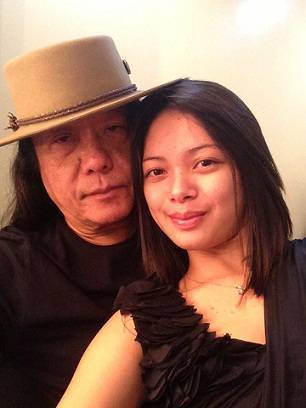 Freddie Aguilar and Jovi Gatdula Albao

This hook-up takes the cake, not because it's sweet and makes us want to gush, but because it's too much and makes us go "ewww!" Jovi Gatdula Albao, a 16-year-old girl, was the girlfriend and now wife of 60-year-old folk singer Freddie Aguilar. In fact, the music icon recently converted to Islam just so he would be permitted by the law (under the Muslim Family Code) to marry the girl. The teenager has admitted to wanting to have a baby with her husband, who is old enough to be her grandfather! Is this for real? You be the judge.
ADVERTISEMENT - CONTINUE READING BELOW
Our two cents: Age may just be a number to them, but there are also social and moral codes to consider. That, and a 44-year age gap is just icky.
Photos were taken from pep.ph, push.com, and from various blogs.
Art by Warren Espejo.
Recommended Videos
Load More Stories