Top 10 '90s Cartoon Shows We Miss the Most
Some animated shows are just worth watching again!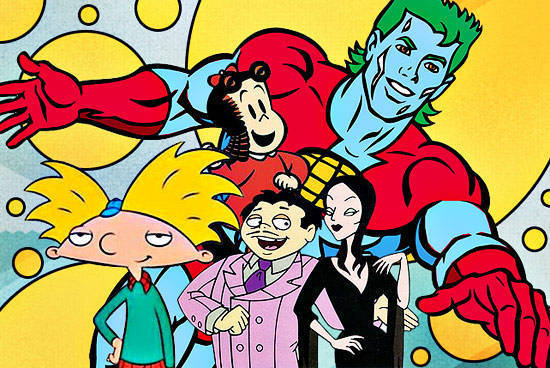 (SPOT.ph) Television. Either you're drawn to it or you have an aversion to it. But for most of us who try to maintain a healthy relationship with the tube, certain factors are considered before tuning in to a channel or before watching a show becomes a habit. And so to keep up with the times and appease the diverse taste of viewers, most television shows undergo a series of transformation-treatment and content-wise. But cartoons are a distinct exemption. Just like the classics, they are timeless and have an uncanny appeal so strong and universal that one's childhood (and adulthood) would have been incredibly dismal without them.
Cartoons go beyond their comic charisma. Usually, these animated shows are subtly embedded with social or moral relevance. For kids, it's purely entertainment-innermost fantasies brought to life by moving pictures. For adults, it's a 30-minute time capsule of a carefree childhood.
ADVERTISEMENT - CONTINUE READING BELOW
And so we highlight ten cartoons we dearly miss! The shows which played an integral part in growing up (or not). Shows which made us believe in fairytale endings, made us shed buckets of tears from laughter, and those which signed off without so much as a goodbye. Which ones were your favorites?
Japanese animated productions (anime) were not included on the list.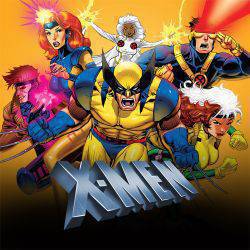 ADVERTISEMENT - CONTINUE READING BELOW
10. X-Men: The Animated Series
Created by: Marvel
First aired on Fox

There are superheroes and then there are mutants. This animated version of the Marvel classic certainly did wonders for the imagination-making kids from all over the world wish they had superpowers. Story-wise, X-Men blatantly banked on the idea of mutation as a potent tool used to save mankind and succeeded in doing it.
Plus points: Cyclops being a total cutie helped increase female viewership.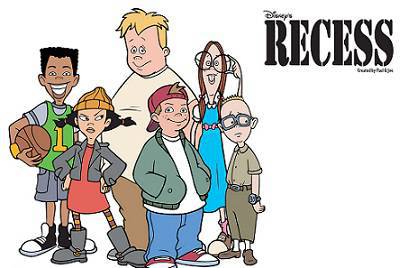 ADVERTISEMENT - CONTINUE READING BELOW
9. Recess
Created by: Paul Germain
First aired locally on Disney Channel
It's not a subject, but it seems to be everyone's favorite school period. This Walt Disney animated series centered on the lives of six elementary school children and their unconventional methods of interaction. Complete with a sense of government and social structures, these kids definitely taught us a thing or two about how to survive the every day struggles at school.
Plus points: Portraying characters of kids coming from different walks of life tell us that discrimination is a non-issue in this show. Good job!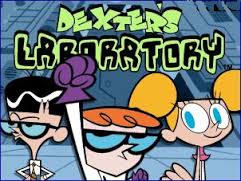 ADVERTISEMENT - CONTINUE READING BELOW
8. Dexter's Laboratory

Created by: Genndy Tartakovsky

First aired on Cartoon Network
At one point in our lives, we all wanted to become doctors, lawyers, teachers, and what have you. But our dream to become scientists has probably a lot to do with this show more than our parents' influence. And truth be told, who wouldn't envy Dexter? He's a boy-genius, he has a secret laboratory, and he has the ability to create inventions of epic proportions.
Plus points: More than watching Dexter cook up something in his lab, or witnessing him exchange snide remarks with Mandark, what drove us insane was seeing how he put up with his cute, but utterly, obnoxious sister, Deedee.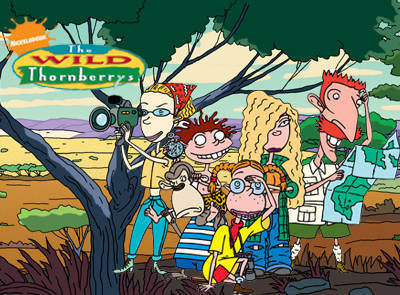 ADVERTISEMENT - CONTINUE READING BELOW
7. The Wild Thornberrys
Created by: Klasky-Csupo
First aired on Nickelodeon
Most families would settle for a quiet, typical life in the city or the suburbs, but not the Thornberrys. They have easily traded normalcy for a nomadic lifestyle (only Tarzan would understand) in pursuit of raw documentary filmmaking in the wild. With quirky parents, a snooty older sister, a chimpanzee for a friend, and an RV for a permanent home, Eliza Thornberry's life was anything but ordinary.
Plus points: We all envied Eliza and her ability to talk to animals. And who wouldn't love Donnie, the feral boy who has a knack for getting everyone but himself into trouble?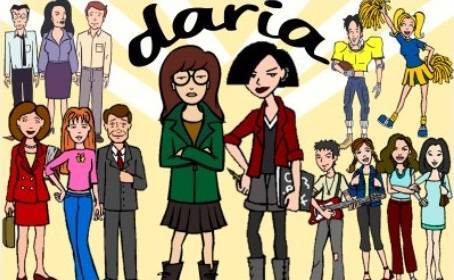 ADVERTISEMENT - CONTINUE READING BELOW
6. Daria
Created by: Glen Eichler
First aired on MTV
She was a misanthrope of sorts and an expert at sarcasm, but we just can't seem to get enough of deadpan Daria. And while this highly satirical show wasted no time throwing criticisms at anything conventional and pop culture, we couldn't help but be drawn to it-in awe of the intelligent sacrcasm masterfully woven into the plot.
Plus points: A spin-off of the MTV classic, Beavis and Butthead, nothing less can be expected from the wit and surreal brilliance employed in Daria.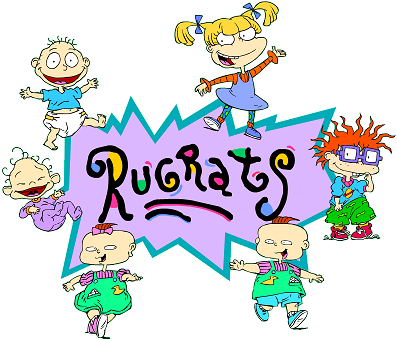 ADVERTISEMENT - CONTINUE READING BELOW
5. Rugrats
Created by: Klasky-Csupo
First aired on Nickelodeon
There's no argument that babies are cute and evoke a feeling of delight from those graced by their presence. Perhaps the same can be said about the babies of Rugrats, save for their strong penchant for anything and everything gross. Despite this, these rascals definitely gave us a good chuckle everytime trouble knocked on their doors. But that's just the tip of the iceberg. Throw in their clever ways of outsmarting Angelica and the cuteness overload goes to a whole new level.

Plus points: On the basis of looks, these babies are not your typical idea of cute. But their unspoken love for each other got us everytime!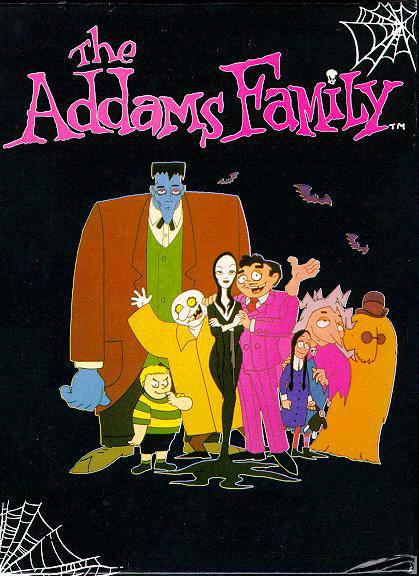 ADVERTISEMENT - CONTINUE READING BELOW
4. The Addams Family

Created by: Hanna-Barbera
First aired locally on Cartoon Network
If you think the Thornberrys are a far cry from normal, you evidently haven't met the Addams family. Based on the fictional comic strip characters created by Charles Addams, this family had the word "idiosyncratic" written all over it . A satirical inversion of an ideal family, this show plainly debunked all notions of convention-from extreme, unexplainable fondness for the macabre to unsettling worldviews, down to bizarre family members (remember Thing, Lurch, and Cousin Itt?).
Plus points: The show is simply a classic despite its absurd characters and storylines.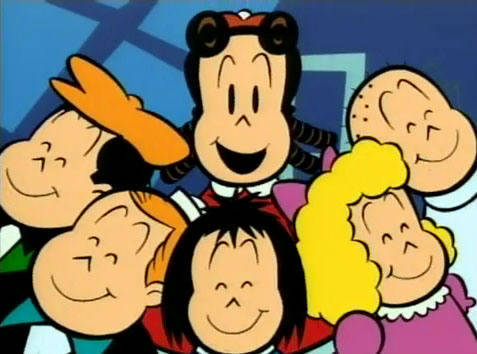 ADVERTISEMENT - CONTINUE READING BELOW
3. Little Lulu
Created by: Marjorie Henderson Buell for CINAR Animation
First aired on Cartoon Network
Apart from the sheer cuteness of the characters, we just had to admire Lulu Moppet's gift of gab. She may be little, but her mind certainly packed a whole lot of wits than most adults around. Her bluntness and sarcasm were incorporated tastefully into the script that most children easily dismissed it as humor. Her (mis)adventures with Tubby Thompkins were also not to be ignored.

Plus points: Kudos to CINAR Animation for coming up with a show which effectively utilized the concept of  stand-up comedy as fillers in between stories.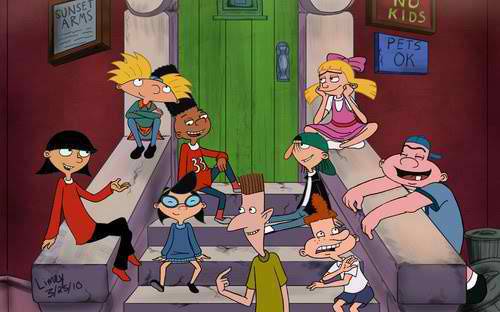 ADVERTISEMENT - CONTINUE READING BELOW
2. Hey Arnold!

Created by: Craig Bartlett
First aired on Nickelodeon
Hey Arnold has a special place in our hearts not because it's a simple story of friendship and adventures in the big city, and definitely not because of the shape of Arnold's head. This Nickelodeon masterpiece is well loved because of how it beautifully chronicled the "struggle" of an obsessive girl whose unrequited love for Arnold drove her to become the infamous school bully. Oh, the pains of love!
Plus points: Call her a stalker, a permanent pain in the ass, or the bane of Arnold's existence, but Helga Pataki is a literary genius in her own right. Hats off to a fourth-grader who can make beautiful poetry while oppressing the object of her affection.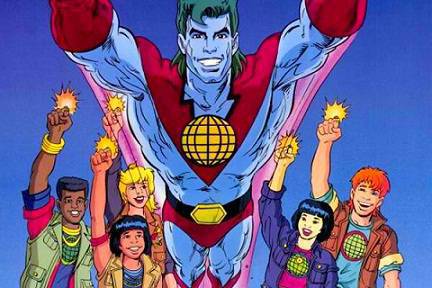 ADVERTISEMENT - CONTINUE READING BELOW
1. Captain Planet
Created by: Ted Turner
First aired on Cartoon Network
"Earth, Fire, Wind, Water, Heart...Go Planet!" Deny all you want, but we're dead sure you know this line like the back of your hand. Heck, you probably even heard the planeteers deliver this line in your head. We're not surprised. This animated series was such a hit, we're almost positive that it did more to save mother nature than any political ad or infomercial ever released. And with calamities wreaking havoc left and right (hello, Yolanda), a rerun of Captain Planet might just do wonders for the environment.

Plus points: He's blue, he encouraged kids to save the planet, and he promoted positive moral values. What's not to love about Captain Planet? Plus, we feel compelled to feel good about ourselves everytime he says, "the power is yours!"
Photos taken from YouTube and various blogs.
ADVERTISEMENT - CONTINUE READING BELOW
Art by Warren Espejo

CONTINUE READING BELOW
Recommended Videos
Share this story with your friends!
---
Help us make Spot.ph better!
Take the short survey
Load More Stories