10 Local Movies You Should Have Seen in 2013
We're waiting for the DVD release of <em>On the Job</em>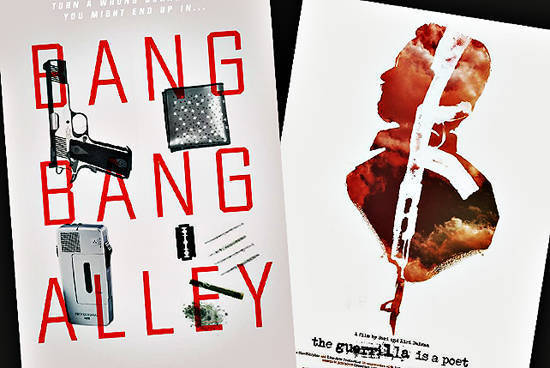 (SPOT.ph) This year was definitely a great year for Philippine Cinema. Film Festivals produced critically acclaimed movies left and right, mainstream production companies took a chance on stories that break the bida-contrabida formula, and even foreign filmmakers flocked to our beautiful islands to tell stories inspired by our culture.
ADVERTISEMENT - CONTINUE READING BELOW
We're listing the 10 local movies you should have seen this year, but it's not definitive because beyond these, the Cinema One Originals and the amazing line-up from Cinemalaya should also be on your to-watch list. They're not exactly the best but these titles are your key to lively discussions with your film-loving friends.
Disclaimer: MMFF Films, which have yet to be shown in theaters, are not included on this list.
1. On the Job
Directed by: Erik Matti
This is the quintessential film of the year, not only for its cinematic merits but also for what it tried to do for the mainstream movie industry. After his underrated campy Tiktik: The Aswang Chronicles, Matti's stylish follow-up restored a lot of people's faith in quality Pinoy films that aren't "indie" or excessively touchy-feely. Not everyone was impressed, of course (Peque Gallaga was quoted saying that Erik Matti shouldn't feel like he is "the savior of the industry"), and there was a bit of controversy about its non-nomination for the Foreign Language Film category for the Academy Awards, but with or without laurel leaves around its title, On the Job is a must-see.
ADVERTISEMENT - CONTINUE READING BELOW
Suggested read: On the Spot with Erik Matti
2. Transit
Directed by: Hannah Espia
With all humility, the team behind Transit admitted that the success was a genuine surprise. At the heart of everything was a simple story that Espia wanted to tell, and in a world that's drowning in extravagance, her quiet tale captivated the Cinemalaya jury and touched a lot of hearts.
Suggested read: On the Spot with Hannah Espia
Directed by: Jade Castro
The small movie with a big heart and a big star. Mae Paner, more popularly known as Juana Change, confidently strutted her stuff in her political satire disguised as a sex comedy film. The humor within the film might be an acquired taste, but with the stench of the rotting system assaulting our senses everywhere we look, we need more filmmakers who will bravely discuss these issues-ratings be damned.
ADVERTISEMENT - CONTINUE READING BELOW
Suggested read: Beyond Viral: Juana Change Gets Raunchy on the Big Screen
Directed by: Cathy Garcia-Molina
It's the biggest movie of the year, whether you like it or not. SPOT.ph blogger Ria Limjap bravely gave a dissenting opinion about the quality of this movie and though she incurred the wrath of hardcore fans, at least she watched the movie before writing her thoughts about it. We're sure it'll be shown in Cinema One or even on a Sunday Blockbuster slot, so feel free to catch it-if only to support your opinion of this financially successful trilogy, however negative it may be.
5. Bang Bang Alley
Directed by: Ely Buendia
The full-length feature directorial debut of Eraserheads frontman Ely Buendia was a gritty gamble and it's up to you to decide whether he has a future as a filmmaker (as his fans may know, he has a Bachelor's Degree in Film) but regardless of the reception, we have a feeling that Buendia won't be deterred from making more movies. In any case, his crime anthology's dark scenes show his potential as a storyteller so we don't really mind if he keeps going...epecially if his tales come with a wicked soundtrack.
ADVERTISEMENT - CONTINUE READING BELOW
Directed by: Onat Diaz
It's Marian Rivera...in an ABS-CBN production. The marketing revolved around that but more than Rivera's star power fueling this film, it's actually really funny-if you're not feeling too snooty (we all have those moments). The poster is a bit lackluster but the film itself borders on hilarious. It celebrates Pinoy humor but upgrades it with a stylish Scott Pilgrim Versus the World feel.
7.  Ekstra
Directed by: Jeffrey Jeturian
If you need a reminder of how good an actress Vilma Santos really is, here's the film for you. It's impossible to imagine her as a bitplayer because she's been the bida of from Trudis Liit to Burlesk Queen, but she did it and she did it well enough to earn her another acting award.
ADVERTISEMENT - CONTINUE READING BELOW
8. The Guerilla is a Poet
Directed by: Kiri and Sari Dalena
This fictionalized account of Jose Maria Sison's life has a lot of appeal for those leaning to the left but even if you're not, the films by the Dalena sisters are always a visual treat. This is also the breakthrough role of Karl Medina (the eldest son of that Pen Medina), who won the Best Actor award in the CineFilipino festival.
9. Sapi
Directed by: Brillante Mendoza
Nothing can take away his win at Cannes, but not everyone is convinced that Mendoza is truly brilliant. The late Roger Ebert was not impressed with Kinatay, but that hasn't stopped this director from soldiering on and making more movies. His most recent work, Sapi, is perhaps the most mainstream of them all. It's a horror flick, which didn't generate as much buzz as his more "culturally" rooted offerings like Thy Womb. He may not be your favorite, but at the very least, his films are great conversation pieces.
ADVERTISEMENT - CONTINUE READING BELOW
10. Maynila Sa Mga Kuko ng Liwanag (Restored)
Directed by: Lino Brocka
What Brocka did for Philippine Cinema is still unmatched and if you were lucky enough to have watched the short clip of Martin Scorcese explaining why this film needed to be restored, you will feel Brocka's impact on this visual art all the more. You can watch it for various reasons like seeing Bembol Roco (credited as Rafael Roco, Jr.) when he had hair or admiring Hilda Koronel's stunning good looks, but for film enthusiasts, the thrill of seeing the crisp contrast of the black and white opening sequence is an experience that must be had.
Recommended Videos
Load More Stories