Celebrities Who Came Out in 2013
Stars who made a difference by being open about their sexual orientation.
(SPOT.ph) The year saw highs and lows in the gay rights movement, from the Supreme Court ruling that the Defense of Marriage Act (DOMA) was unconstitutional, to the passing of Russia's anti-gay law which stigmatizes Russia's gay community and bans the distribution of information about homosexuality to children.
In the world of celebrity, a number of stars came out in subtle and high-profile ways. While their decision was no doubt very personal, it gave hope and inspiration to the LGBT community and to gays who are afraid to come out of the closet or who suffer discrimination. We look back at the celebrities who were out and proud this year.
Tom Daley
On December 2, British Olympic diver Tom Daley revealed to the world in a Youtube video that he is in a relationship with a man. The 19-year-old London 2012 bronze medalist said: "In spring this year my life changed massively when I met someone, and they make me feel so happy, so safe and everything just feels great. That someone is a guy."
ADVERTISEMENT - CONTINUE READING BELOW
He also explained: "To be honest, everything is all pretty new and I don't see any point in putting a label on it-gay, bi or straight." During a TV interview, he shared that he received messages on Facebook and Twitter from young people who felt able to come out to their parents the same day. Daley's boyfriend is widely reported to be Oscar-winning Milk screenwriter Dustin Lance Black.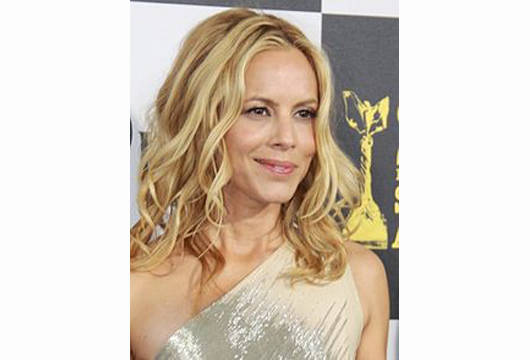 ADVERTISEMENT - CONTINUE READING BELOW
Maria Bello
In a New York Times Modern Love column published on November 29, Maria Bello recalled the day she told her 12-year-old son Jackson about her relationship with a woman named Clare Munn. In the article, Bello explained that Clare was first a good friend. One day, before they began dating, Bello had a moment of reflection in which she was reading through her old journals and looking at photos. She noted that people whom she once thought were her "soul mates" turned out to be anything but. She then came across a photo of herself and Munn, with whom she admits she had "an immediate connection" that wasn't romantic or sexual.

"She was one of the most beautiful, charming, brilliant and funny people I had ever met, but it didn't occur to me, until that soul-searching moment in my garden, that we could perhaps choose to love each other romantically," Bello wrote. "What had I been waiting for all of these years? She is the person I like being with the most, the one with whom I am most myself."
ADVERTISEMENT - CONTINUE READING BELOW

After she told her son, he replied sweetly: 'Mom, love is love, whatever you are.' Bello ends the article by saying: "So I would like to consider myself a 'whatever,' as Jackson said. Whomever I love, however I love them, whether they sleep in my bed or not, or whether I do homework with them or share a child with them, 'love is love.' And I love our modern family. Maybe, in the end, a modern family is just a more honest family."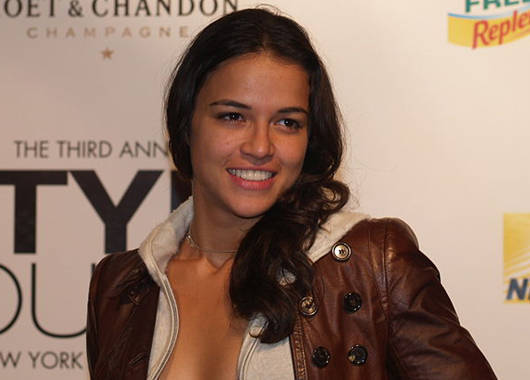 ADVERTISEMENT - CONTINUE READING BELOW
Michelle Rodriguez
The Avatar star addressed the gay rumors and revealed she has "gone both ways" in the October issue of Entertainment Weekly. "I do as I please. I am too f--king curious to sit here and not try when I can. Men are intriguing. So are chicks," she said. Rodriguez was linked to her BloodRayne co-star Kristianna Loken in 2006.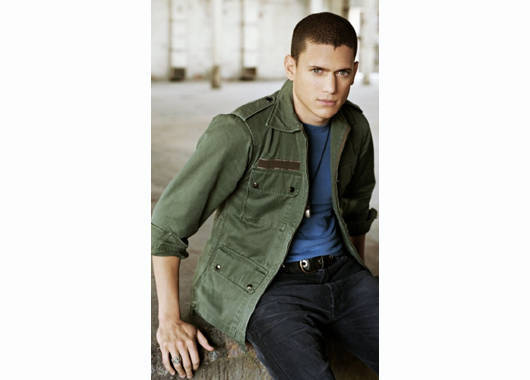 ADVERTISEMENT - CONTINUE READING BELOW
Wentworth Miller
The Prison Break star opened up about his sexuality last August when he took a stand against Russia's anti-gay legislation by refusing to attend the St. Petersburg International Film Festival in an open letter.

Miller wrote, "As a gay man, I must decline. I am deeply troubled by the current attitude toward and treatment of gay men and women by the Russian government. The situation is in no way acceptable, and I cannot in good conscience participate in a celebratory occasion hosted by a country where people like myself are being systematically denied their basic right to live and love openly."

The actor was a special guest at the Human Rights Campaign Seattle Gala on September 7. In his emotional speech, he revealed that he tried to commit suicide at age 15 as he struggled with his sexuality. In OUT Magazine's December 2013 issue, he talked about coming out on the other side: "What I would say to that younger self-what I'd say to anyone who's walked a similar road-is to focus less on the fact that you nearly ended your life and more on the fact that you survived, that you lived to tell the tale. And then tell it."
ADVERTISEMENT - CONTINUE READING BELOW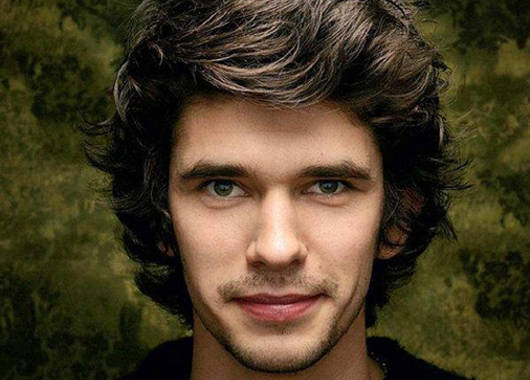 Ben Whishaw
The Daily Mail reported last August that Skyfall actor Ben Whishaw is gay and has been married to his partner, Australian composer Mark Bradshaw, for a year now. His rep confirmed: "Ben has never hidden his sexuality, but like many actors he prefers not to discuss his family or life outside of his work. Due to speculation, I can confirm that Ben and Mark entered into a civil partnership in August 2012. They were proud to do so and are very happy." Whishaw and Bradshaw met while working on the 2009 film Bright Star.
ADVERTISEMENT - CONTINUE READING BELOW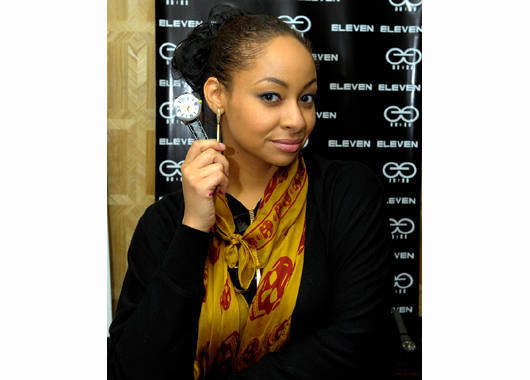 Raven-Symone
The Supreme Court's decision to overturn DOMA back in June, which will allow same-sex marriages to be recognized by the Federal government, prompted actress Raven-Symone to tweet: "I can finally get married! Yay government! So proud of you."
In a statement, Symone told E! News: "I am very happy that gay marriage is opening up around the country and is being accepted. I was excited to hear today that more states legalized gay marriage. I, however, am not currently getting married, but it is great to know I can now, should I wish to." Symone is rumored to be living with America's Next Top Model alum AzMarie Livingston.
ADVERTISEMENT - CONTINUE READING BELOW
Charice Pempengco
Singer and Glee star Charice came out as a lesbian in an interview with Boy Abunda for The Buzz last June. "To those who could accept, and who could accept me, thank you very, very much," she added. "I just want to say to all of you that I feel very light-that I can leave the house knowing I am not hiding anything...I love myself, that's why I'm able to do this."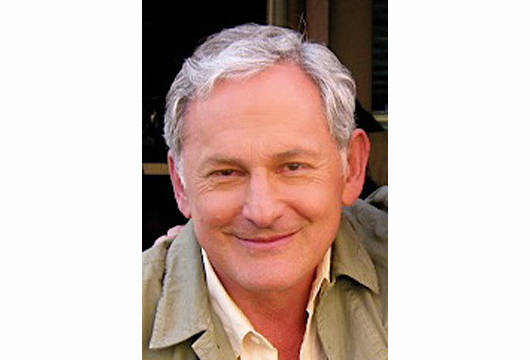 ADVERTISEMENT - CONTINUE READING BELOW
Victor Garber
In an interview with blogger Greg Hernandez, the Alias star confirmed that he has been with his longtime partner, artist Rainer Andreesen, for 14 years. The blogger had flat-out asked Garber if he was gay and he noted that Garber seemed surprised by the question. "I don't really talk about it but everybody knows," he said, before adding, "He's going to be out here with me for the SAG Awards."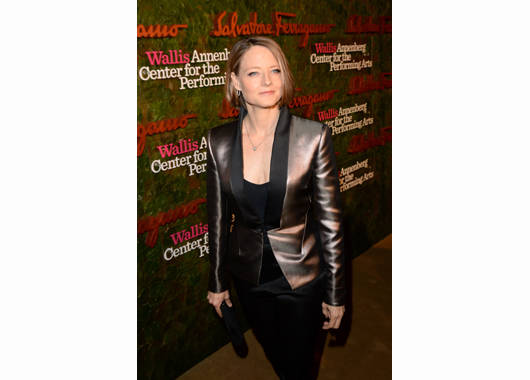 ADVERTISEMENT - CONTINUE READING BELOW
Jodie Foster
The intensely private actress ended years of media speculation when she addressed her sexuality for the first time while accepting the Cecil B. DeMille award during the 2013 Golden Globes awards. Foster said: "I already did my coming out about a thousand years ago, back in the stone age. In those very quaint days when a fragile young girl would open up to trusted friends and family, coworkers and then gradually, proudly, to everyone who knew her. To everyone she actually met." She also thanked her ex-partner and co-parent, Cydney Bernard, with whom she raised two sons.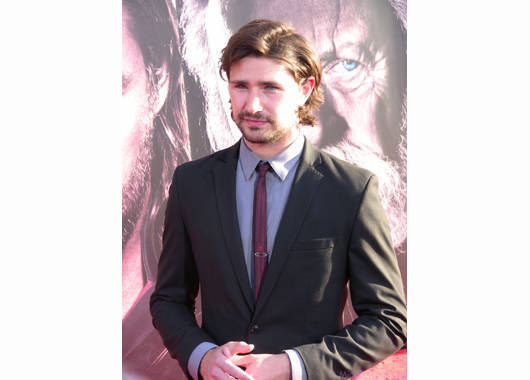 ADVERTISEMENT - CONTINUE READING BELOW
Matt Dallas
The Kyle XY actor made a big announcement for the New Year. "Starting off the year with a new fiancé, @bluehamilton. A great way to kick off 2013!" he tweeted. The actor and his musician beau, Blue Hamilton, have been quietly dating since 2009.


Recommended Videos
Load More Stories