MOVIE REVIEW: Afternoon Delight
What happens when a bored LA housewife hires a stripper as a live-in nanny?
(SPOT.ph) Afternoon Delight begins with main character Rachel (Kathryn Hahn) talking to her therapist (played by Jane Lynch). Rachel is essentially a soccer mom, but unlike other moms around her who are devoted to their kids and their community activities, she seems to want something else, something more in life. She doesn't know how to deal with this desire and it causes her unhappiness and a lack of sex drive. Her hapless husband Jeff (Josh Radnor), who is perpetually attached to his smart phone and is always working, doesn't know what to do and he doesn't really try to help. She acknowledges the fact that a larger world exists and her problems could easily be resolved if she made more of an effort.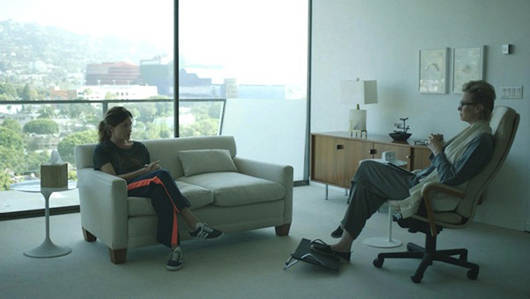 ADVERTISEMENT - CONTINUE READING BELOW
Rachel talking to her therapist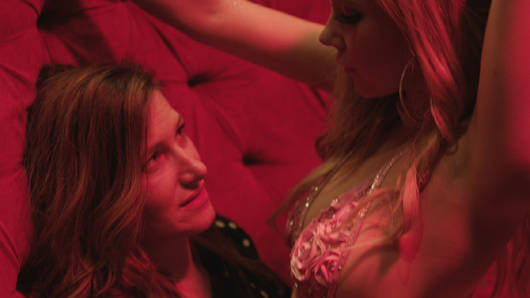 Rachel meets a dancer, McKenna, at a strip club
The situation escalates when the couple goes to a strip club to spice up their marriage, and they meet McKenna (Juno Temple). Drawn to McKenna, Rachel returns to the strip club alone and begins a friendship with her. She learns that McKenna needs a place to live. Rachel hires her as a live-in nanny, essentially inviting trouble into their home. As the story unfolds, it becomes apparent that Rachel needs this change more than McKenna does.
ADVERTISEMENT - CONTINUE READING BELOW
The film flips the tropes of the prostitute and the savior. The one with a Messianic complex is not a man but a woman struggling to find meaning in her life. Neither does McKenna fit the "hooker with a heart of gold" trope. She is unapologetic about her career choice, and this creates serious conflict as Rachel is morally opposed to it but must accept McKenna's choices.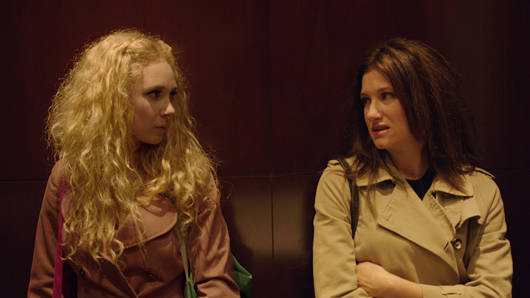 ADVERTISEMENT - CONTINUE READING BELOW
Rachel offers McKenna a job as their live-in nanny
The film's strength lies in the strong performances director Jill Soloway brings out of her actors. Soloway won Best Director at the Sundance Film Festival for this film. Her control of the subject matter takes it from being a possibly alienating story to a metaphor for everyone's struggle to find happiness. She doesn't shy away from incredibly painful and embarrassing scenes, eliciting nervous laughter.
This isn't a chuckle-a-minute flick, but it excels in highlighting the humor in uncomfortable situations and odd jams the characters get themselves into. The characters are well-defined and their relationships are dynamic, which lends itself well to comedy.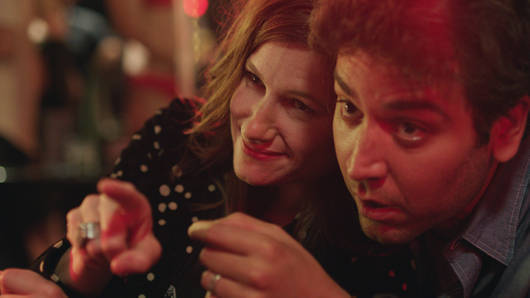 ADVERTISEMENT - CONTINUE READING BELOW
Rachel and her husband, Jeff

But the humor is balanced with a fair amount of tragedy. Moments of fun and levity become poignant when things take an inevitable turn for the worst. The conflict between Rachel and McKenna, her husband, and her fellow soccer moms collide in a brilliantly cut sequence, which feels like a car wreck from which you can't look away from.
Afternoon Delight deals with issues of contemporary domesticity. It's well-trodden ground, even with strippers thrown into the mix. It isn't necessarily saying anything new, but it gives us sharp character studies and a compelling performance by Hahn.
Rating: •••• 4 out of 5 spots
Recommended Videos
Load More Stories