New Year, New You: 10 Suggested Resolutions for Pinoy Celebs
Goals that Anne Curtis, Freddie Aguilar, Korina Sanchez, and others might want to set in 2014.
(SPOT.ph) The lives of celebrities and the mistakes they make become public knowledge. When they make bad or questionable decisions, the whole country weighs in. But that's the price of fame. Since everyone is now reflecting on their New Year's resolutions, we've come up with suggestions for last year's newsmakers regarding personal goals they might want to set for 2014. Feel free to share your thoughts in the comments section.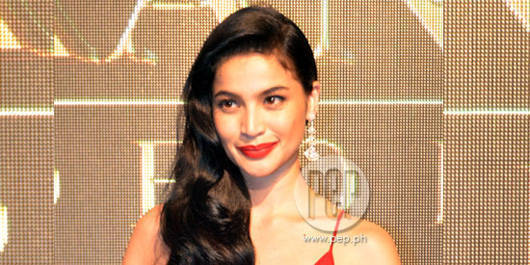 Anne Curtis
Anne had one too many to drink at Prive, which led her to become slap-happy, throw accusations, and allegedly utter the memorable quote: "I can buy you, your friends, and this club!" She blames it on a three-day juice cleanse, which made her more susceptible to a drunken tirade.
Suggested New Year's resolution: Avoid juice cleanses.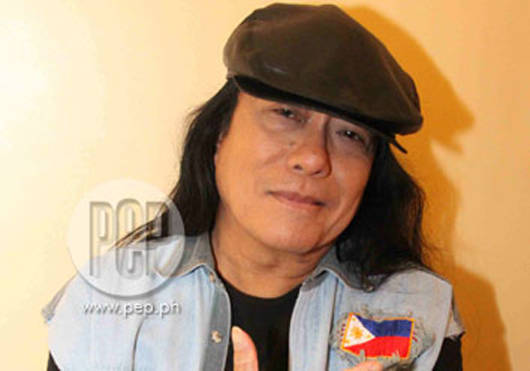 ADVERTISEMENT - CONTINUE READING BELOW
Freddie Aguilar
We know Ka Freddie feels young. Tongues started wagging when the 60-year-old admitted that his then-girlfriend was just 16 years old. (SPOT.ph blogger Lourd de Veyra also had something to say about it.) Amidst the media firestorm, Ka Freddie and Jovie Albao (aka "Babe") were married in Islamic rites, to silence detractors.
Suggested New Year's resolution: Date someone closer to my age next time.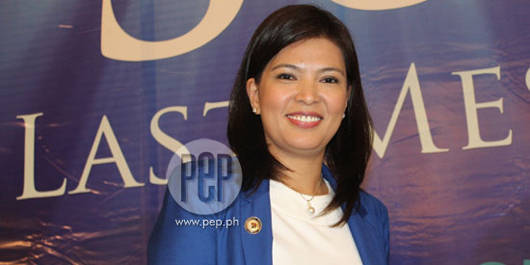 CONTINUE READING BELOW
Recommended Videos
Lani Mercado
Actress and Cavite 2nd District Rep. Lani Mercado Revilla is not in favor of scrapping the pork barrel and she even made this controversial statement: "Basta 'wag lang manghihingi sa amin ang mga tao!" When you start sounding like Marie Antoinette ("Let them eat cake"), it's probably time to stop talking. Also, please have a modicum of sensitivity for those suffering from poverty.
Suggested New Year's resolution: Rethink my career in government (especially now that the PDAF has been abolished.)

ADVERTISEMENT - CONTINUE READING BELOW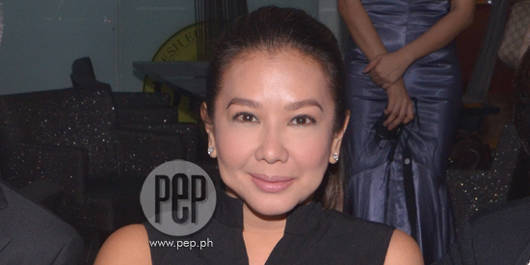 Korina Sanchez
When Anderson Cooper reported that it wasn't really clear who was in charge of the Philippine relief operation post-Haiyan, Korina Sanchez reacted in her morning radio show: "Mukhang hindi niya alam ang sinasabi niya." Cooper shot back, urging her to go to Tacloban and see it for herself. He also added, "Her husband is the Interior Minister, I'm sure she could arrange a flight." Burn! We suggest Korina avoid getting into a verbal tussle with Anderson Cooper in the future. The CNN anchor has had a war of words with Dina Lohan, Star Jones, and Alec Baldwin. This isn't his first rodeo.
Suggested New Years' resolution: Take a break. A really long break. (FYI: She's working on her M.A. again.)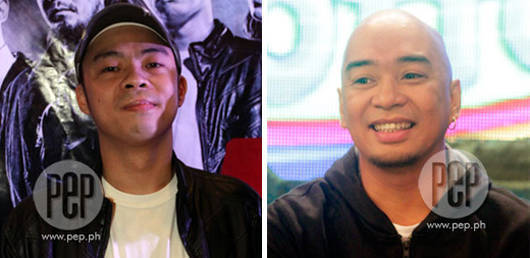 ADVERTISEMENT - CONTINUE READING BELOW
Chito Miranda and Wally Bayola
Chito Miranda and Neri Naig, as well as Wally Bayola and EB Babe Yosh, were embroiled in their own scandals when their sex tapes went viral. Celebrity sex scandals are nothing new. But celebrities keep forgetting that sex videos get leaked, hard drives get stolen, and nothing is ever really deleted.
Suggested New Year's resolution: Leave porn to the professionals, or invest in masks.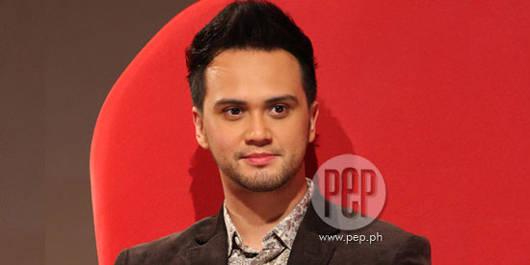 Billy Crawford
Nikki Gil and Billy Crawford ended their five-year relationship to everyone's surprise. This was confirmed by their talent manager on July 25, 2013. After months of silence, Nikki has hinted that a third party was the reason for the break-up. Billy has been linked to Andi Eigenmann and Coleen Garcia. Our advice for Billy: If female fans are your market, don't earn their ire with douchebaggy behavior.
Suggested New Year's resolution: Make future girlfriends sign a non-disclosure agreement.

ADVERTISEMENT - CONTINUE READING BELOW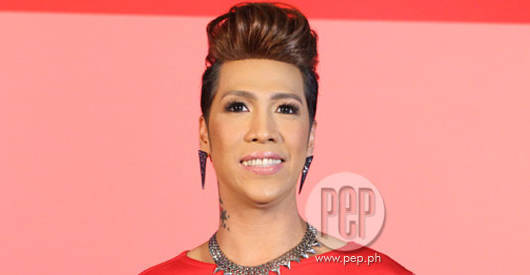 Vice Ganda
At his concert on May 17, 2013, Vice Ganda made an offensive joke about news anchor Jessica Soho. It was a double whammy of an insult-a fat joke which also made light of gang rape. He has since issued a public apology. We're all for pushing the envelope, but rape is never a laughing matter.
Suggested New Year's resolution: Ask Anne Curtis to slap me if I make an offensive joke.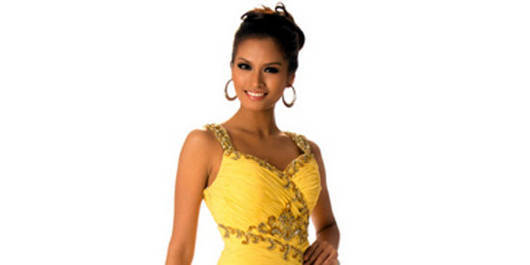 ADVERTISEMENT - CONTINUE READING BELOW
Janine Tugonon
During an appearance on Kris TV, beauty queen Janine Tugonon, who was with her ex-boyfriend Jaypee Santos, blurted out that they had broken up and part of the reason was her connection with Danny O'Donoghue of the Irish band The Script. We feel sorry for Jaypee. Being compared to a rock star just adds insult to injury.
Suggested New Year's resolution: Practice giving vague beauty queen answers.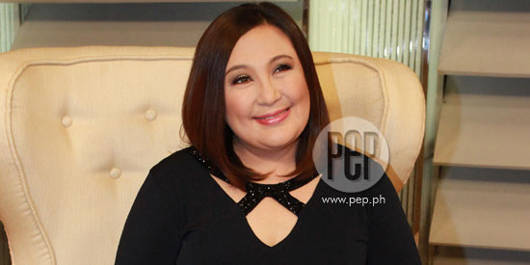 Sharon Cuneta
Sharon Cuneta had taken to Twitter to defend her husband, former senator Kiko Pangilinan, against accusations that he stole money from his PDAF. She also tweeted to criticize a house guest for snooping around her house, and let loose 17 posts on December 30 to vent about haters and bashers. It seems beneath the Megastar to rant on Twitter. You know what they say, silence is golden.
Suggested New Year's resolution: Get a new talk show so I don't have to limit my opinions to 140 characters or less.
ADVERTISEMENT - CONTINUE READING BELOW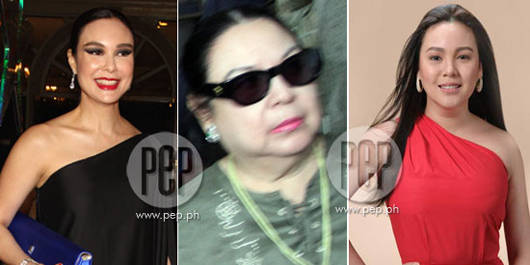 The Barretto family
The Barretto family's feud with each other played out in the media for most of 2013, and we expect the issues won't die down this year. From name-calling on Twitter to mudslinging at press conferences to testifying against each other in court, it's been a royal rumble. The family has been torn in two, with parents Miguel and Inday, Claudine, and her sister Gia on one side, and Gretchen, Marjorie, their brother Joaquin, and brother-in-law Raymart Santiago on the other. Claudine has accused Raymart of physical abuse, and he, in turn, accused her of drug abuse. Gretchen called out Inday for inflicting abuse on her, and Inday described her as "evil" and a "liar." Throw into the mix a custody battle, members of the family disowning each other, and death threats. Indeed, the Barrettos are the local version of the Kardashians, except they're more dysfunctional.
Suggested New Year's resolution: Our lives are not a telenovela. Repeat until it sinks in.  
ADVERTISEMENT - CONTINUE READING BELOW

Art by Warren Espejo, with photos from PEP.ph.
Share this story with your friends!
---
Help us make Spot.ph better!
Take the short survey
Load More Stories