10 Cool, Curvy Women Who Can Help You Stress Less About Holiday Weight
Celebrities who inspire us to embrace our curves.
(SPOT.ph) Try as we might to eat less at Christmas dinners and all-you-can-eat buffets, January finds us bemoaning the five extra pounds we gained and thinking about the fastest or easiest way to lose weight. Since it's a new year, why don't we make it a goal to not beat ourselves up over our weight and waistlines? There's nothing wrong with having a little meat on your bones. Think healthy, not skinny. To inspire you, here are 10 celebrities who refuse to bow down to the skinny ideal. They remind us that real women have curves.
Who else would you add to the list? Sound off in the comments section!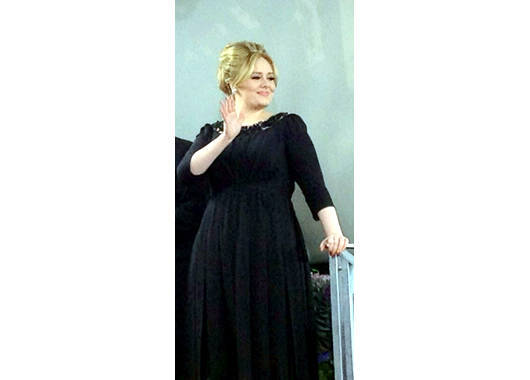 Adele
Fat-shaming incident: The Skyfall singer was the target of some mean comments in 2013. Karl Lagerfeld said she was a "little too fat" and Joan Rivers said the "chubby" singer should "lose weight." Although Adele did not directly address the comments, she said in an interview that she was proud of her size.
In her own words: "I've never wanted to look like models on the cover of magazines. I represent the majority of women and I'm very proud of that."
ADVERTISEMENT - CONTINUE READING BELOW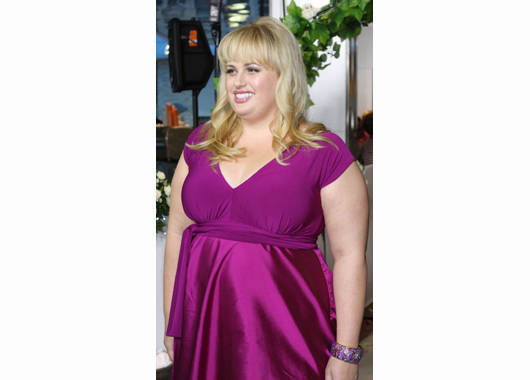 CONTINUE READING BELOW
Recommended Videos
Rebel Wilson
Fat-shaming incident: The Aussie actress, who played Fat Amy in Pitch Perfect and Kimmie Boubier in Super Fun Night, isn't shy about poking fun at her weight. Critics panned her for frequently making fat jokes, but Rebel countered, "All comedians have to use their physicality, so I use my size." Whether you agree with critics or not, there's no denying that Rebel Wilson is a breakout star.
In her own words: "Even when I'm playing someone named 'Fat Amy,' I'm all about confidence and attitude."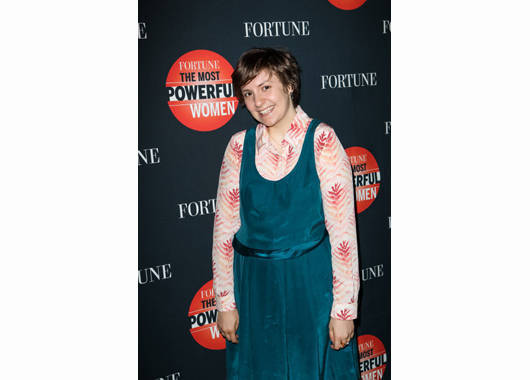 ADVERTISEMENT - CONTINUE READING BELOW
Lena Dunham
Fat-shaming incident: Howard Stern described her as "a little fat girl who kinda looks like Jonah Hill, and she keeps taking her clothes off, and it kind of feels like rape." The Girls star just laughed off the insult, and the shock jock later issued an apology. In 2012, Dunham caused a storm of online snark when she wore a "no-pants" look at the red carpet. She said she didn't think a girl with tiny thighs would have been put under such scrutiny.
In her own words: "My response is, get used to it because I am going to live to be 100, and I am going to show my thighs every day till I die."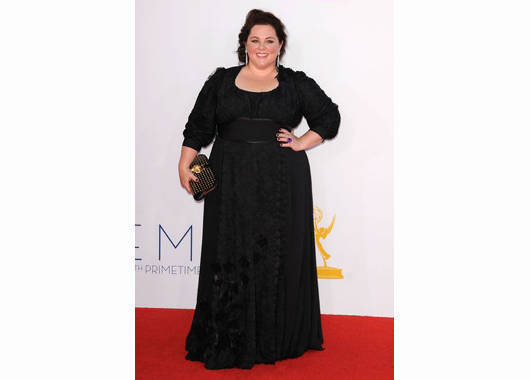 Melissa McCarthy
Fat-shaming incident: In his review of Identity Thief back in February 2013, New York Observer columnist Rex Reed cruelly called Melissa McCarthy "tractor-sized," "obese," and a "female hippo." McCarthy remained silent but responded four months later: "I felt really bad for someone who is swimming in so much hate. I just thought, that's someone who's in a really bad spot, and I am in such a happy spot."
In her own words: "Sometimes I wish I were just magically a size 6 and I never had to give it a single thought. But I am weirdly healthy, so I don't beat myself up about it-it wouldn't help, and I don't want to pass that on to my girls."
ADVERTISEMENT - CONTINUE READING BELOW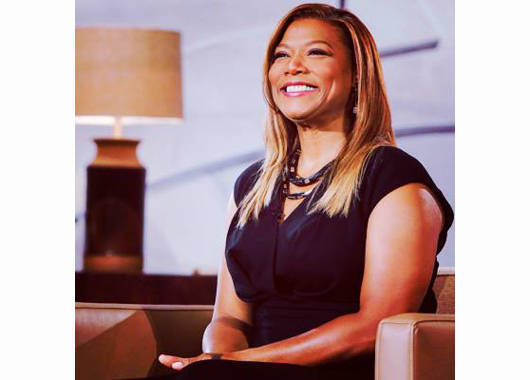 Queen Latifah
Fat-shaming incident: When Queen Latifah and her female co-stars in Living Single, the TV series that aired from 1993 to 1998, got leaned on by executives to lose weight, she refused because she didn't want to conform to the network's idea of how women should look.
In her own words: "I realized a long time ago that I definitely did not want to be measured by my waistline."
Tyra Banks
Fat-shaming incident: In 2006, the tabloids criticized Tyra for an unflattering bathing suit photo that showed her looking curvier than usual. In response to all the hate, the model addressed the issue head-on in The Tyra Banks Show. She wore the same bathing suit and stood next to the photo, to prove that the "fat" photos were the result of a tricky camera angle. She also called out those who talked smack about women's bodies.
In her own words: "I have one thing to say to you: kiss my fat ass!"
ADVERTISEMENT - CONTINUE READING BELOW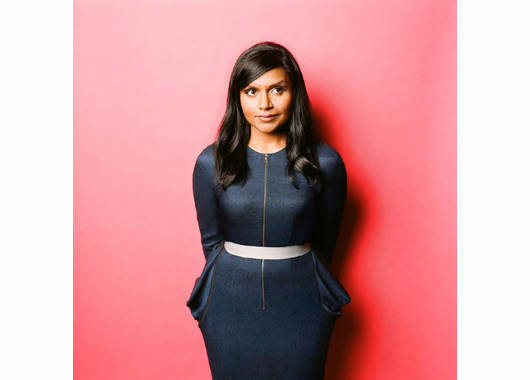 Mindy Kaling
Fat-shaming incident: In her book of essays, the comedienne candidly wrote about the dilemma of being a size 8 in Hollywood: "Since I am not model-skinny, but also not super-fat and fabulously owning my hugeness, I fall into that nebulous, 'Normal American Woman Size' that legions of fashion stylists detest. For the record, I'm a size 8 (this week, anyway)."
In her own words: "If someone called me chubby, it would no longer be something that kept me up late at night. Being called fat is not like being called stupid or unfunny, which is the worst thing you could ever say to me."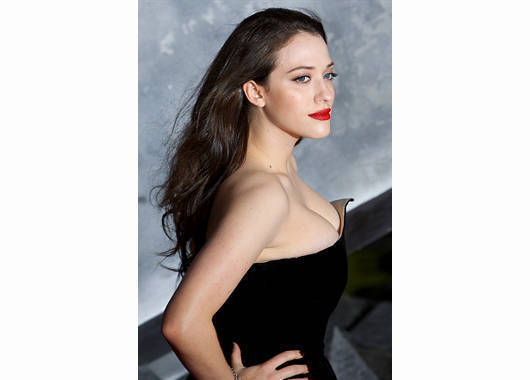 ADVERTISEMENT - CONTINUE READING BELOW
Kat Dennings
Fat-shaming incident: The 2 Broke Girls star has never fit the Hollywood mold of being stick-thin and she admitted, "I often get called fat." But she's never let the pressure to be skinny affect her confidence: "I feel great. End of!"
In her own words: "I tried being anorexic for four hours, and then I was like, I need some bagels."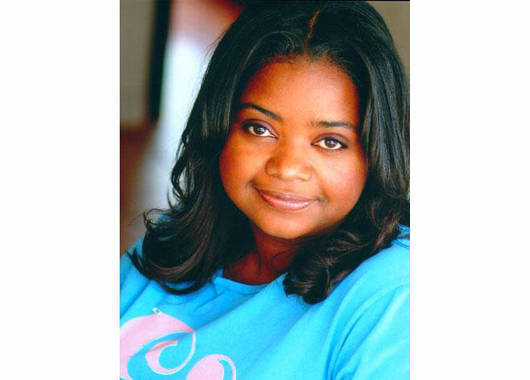 Octavia Spencer
Fat-shaming incident: The Oscar-winning actress took to Facebook to address the media's obsession with her weight. "Would these questions ever be asked of my male counterparts? Better yet, underweight actors or actresses? Nah, I don't think so!" She added, "Right now in this salacious age of the Internet coupled with the 'beauty and fashion' industries respectively only promoting a 'certain' kind of pretty, we've seen a dramatic increase in bullying, eating disorders and body dysmorphia among male and female teens. This is no joking matter."
In her own words: "I am not worrying about my weight. I am not trying to conform to an unrealistic model of beauty. I am, however, being proactive in being the healthiest I can be."
ADVERTISEMENT - CONTINUE READING BELOW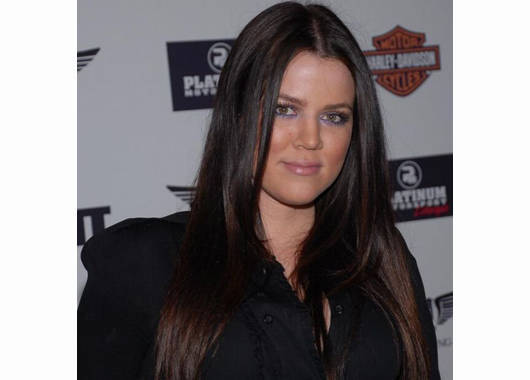 Khloe Kardashian
Fat-shaming incident: The reality TV star has always been compared to her more petite sisters, Kim and Kourtney. "I'm the ugly sister. I'm the fat one. I'm the transvestite. I have had those mean things said about me at least twice a day for the last five years. It's horrible, you know? But I can brush that stuff off."
In her own words: "I have to do whatever is good for me. I'm healthier now, but I don't think I'm prettier thinner."


Share this story with your friends!
---
Help us make Spot.ph better!
Take the short survey
Load More Stories