10 Books to Read Before Their Movie Versions Come Out
A reading list of books that are soon to hit the big screen.
(SPOT.ph) From classical literature to true crime novels to the latest young adult series, books have long been a mining ground for Hollywood movies. Inevitably, after watching films based on books, there's bound to be a discussion on which one is better. If you don't want to feel left out of the conversation, we're suggesting some good reads to get your hands on before their film adaptations are released in 2014.
Which books are you dying to read before the film version comes out? Tell us in the comments section!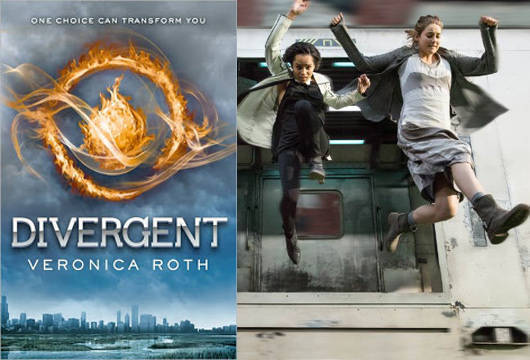 ADVERTISEMENT - CONTINUE READING BELOW
CONTINUE READING BELOW
Recommended Videos
Divergent by Veronica Roth
Story: Divergent is set in a dystopian Chicago which is divided into five factions dedicated to cultivating a particular virtue: Candor, Abnegation, Dauntless, Amity, and Erudite. During the Choosing Ceremony, all 16-year-olds must select a faction to which they will belong for the rest of their lives. Tris Prior is warned that she is Divergent (she shows an equal aptitude for three virtues) and will never fit into any one group. She finds her life threatened when she discovers a conspiracy to destroy all Divergents.
Who's starring: Shailene Woodley, Theo James, Kate Winslet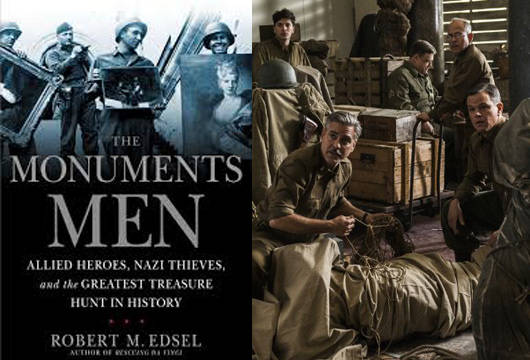 ADVERTISEMENT - CONTINUE READING BELOW
The Monuments Men: Allied Heroes, Nazi Thieves, and the Greatest Treasure Hunt in History by Robert Edsel
Story: During World War II, Hitler's army methodically hoarded the finest art treasures in Europe. They were also destroying artworks that the Führer considered "degenerate." In a race against time, a special force of American and British museum directors, curators, and art historians called the Monuments Men risked their lives to prevent the destruction of the world's great works of art.
Who's starring: George Clooney, Matt Damon, Bill Murray, Cate Blanchett, Jean Dujardin, Bob Balaban, Hugh Bonneville, John Goodman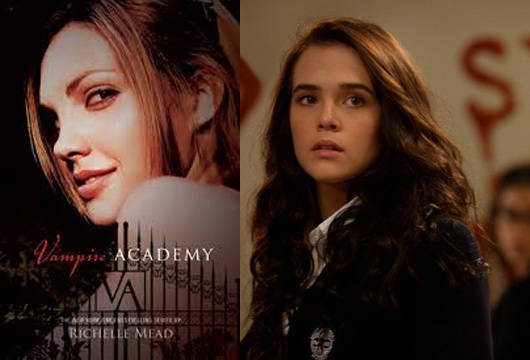 ADVERTISEMENT - CONTINUE READING BELOW
Vampire Academy by Richelle Mead
Story: St. Vladimir's Academy is a secret boarding school where vampires are educated in the ways of magic, and half-human teens are trained to protect them. Rose Hathaway is a Dhampir, a bodyguard-in-training for her best friend Lissa, a Moroi Vampire Princess who wields elemental magic. Learning how to decapitate people and wield a stake is hard enough, but complications arise when Rose has an illicit romance with one of her instructors. Rose must also protect Lissa from the Strigoi, the fiercest and most dangerous vampires, who want to claim Lissa. 
Who's starring: Zoey Deutch, Lucy Fry, Danila Kozlovsky, Sarah Hyland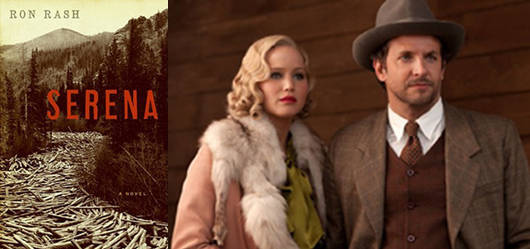 ADVERTISEMENT - CONTINUE READING BELOW
Serena by Ron Rash
Story: The year is 1929. Newlyweds George and Serena Pemberton travel from Boston to the North Carolina mountains, where they plan to create a timber empire. Serena proves herself to be equal to any man and she impresses the lumberjacks with her business knowledge. Together, the lord and lady of the woodlands ruthlessly kill or get rid of all who fall out of their favor. Their marriage unravels when Serena learns she cannot have children, and she sets out to murder George's illegitimate child. 
Who's starring: Jennifer Lawrence, Bradley Cooper, Rhys Ifans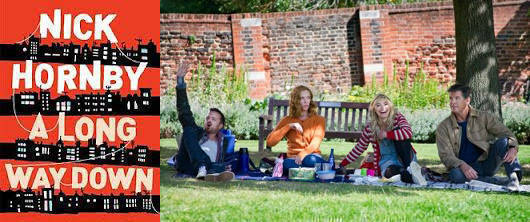 ADVERTISEMENT - CONTINUE READING BELOW
A Long Way Down by Nick Hornby
Story: Martin, JJ, Jess, and Maureen are lost souls who have hit rock bottom. On New Year's Eve, they happen to meet on the roof of a building called Toppers' House in London, a place known as a last stop for those ready to end their lives. Instead of jumping, these four strangers make a pact to stay alive and stay together until Valentine's Day at least. Using four distinct first-person voices, Nick Hornby tells a funny and poignant story about an unlikely group of friends.
Who's starring: Aaron Paul, Imogen Poots, Pierce Brosnan, Toni Collette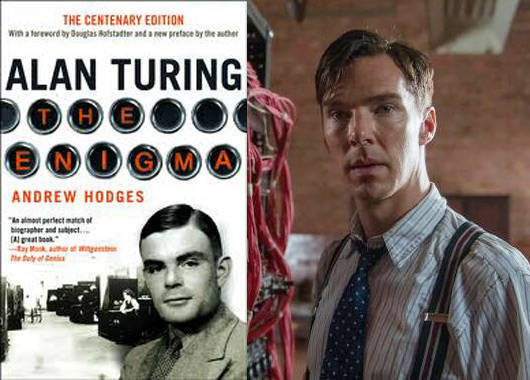 ADVERTISEMENT - CONTINUE READING BELOW
Alan Turing: The Enigma by Andrew Hodges
Story: The upcoming film, The Imitation Game, is based on the biography of British mathematician and wartime code-breaker Alan Turing. A pioneer of modern-day computing, Turing was credited with deciphering the messages encrypted by the German Enigma machine. In 1952, Turing was arrested and convicted for homosexuality, then a criminal offense. This led to his suicide in 1954.
Who's starring: Benedict Cumberbatch, Keira Knightley, Mark Strong, Matthew Goode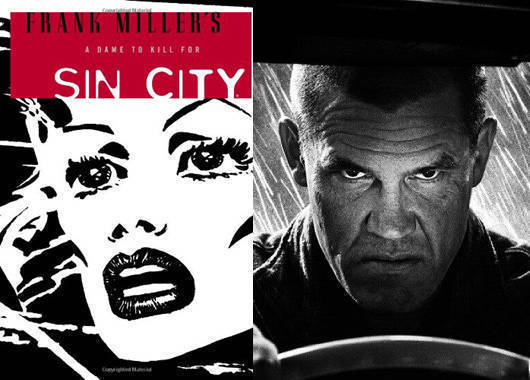 ADVERTISEMENT - CONTINUE READING BELOW
Sin City: A Dame to Kill For by Frank Miller
Story: This is the second book in Frank Miller's Sin City series. Dwight McCarthy is summoned by his former lover, Ava Lord, who asks him to help her escape her abusive billionaire husband. However, Dwight soon learns that Ava's true intentions are more sinister than they appear.
Who's starring: Josh Brolin, Eva Green, Jessica Alba, Rosario Dawson, Joseph Gordon-Levitt, Mickey Rourke, Bruce Willis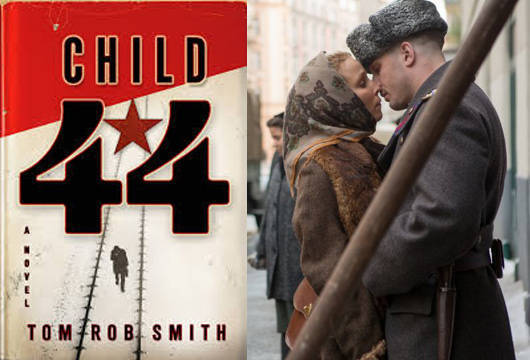 ADVERTISEMENT - CONTINUE READING BELOW
Child 44 by Tom Rob Smith
Story: Set in Stalin-era Soviet Union, the citizens live free from the fear of crime, though they do live in fear of the State. The mere suspicion of disloyalty to the ideology sends people to the Gulags or to their execution. Idealistic security officer Leo Demidov believes in the iron fist of the law. But when Leo starts to investigate a series of gruesome child murders, he is demoted and exiled. In a state where "there is no crime," Leo's only choice is to stop the serial killer himself.
Who's starring: Tom Hardy, Noomi Rapace, Gary Oldman, Joel Kinnaman, Jason Clarke, Vincent Cassel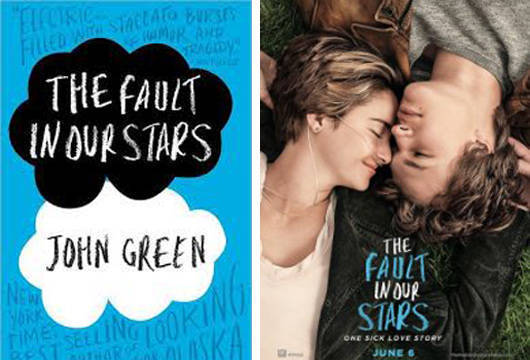 ADVERTISEMENT - CONTINUE READING BELOW
The Fault in our Stars by John Green
Story: 16-year-old cancer patient Hazel Lancaster is forced by her parents to attend a support group, where she meets and falls in love with Augustus Waters, an ex-basketball player and amputee.
Who's starring: Shailene Woodley, Ansel Elgort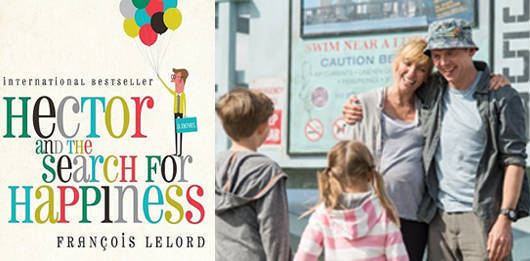 Hector and the Search for Happiness by Francois Lelord
Story: A young psychiatrist named Hector starts to become depressed as he struggles to treat patients who are simply dissatisfied with life. He takes a trip around the world to learn what makes people happy. As he travels from Paris to China to Africa and the US, he lists down his observations of people he meets and tries to find the secret to happiness. 
Who's starring: Simon Pegg, Rosamund Pike, Christopher Plummer, Toni Collette, Stellan Skarsgård, Jean Reno
ADVERTISEMENT - CONTINUE READING BELOW
Load More Stories