SPOT.ph Predictions: Who Will Win at the Oscars?
Our bets on who will win the Oscars this year.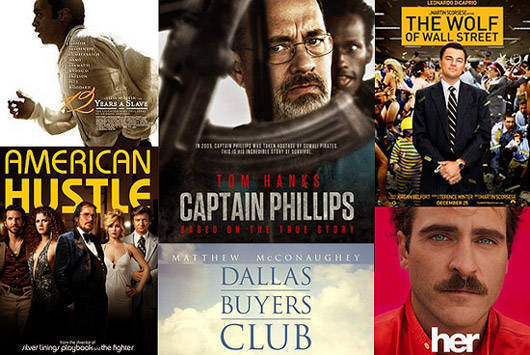 (SPOT.ph) Oscar frenzy has been building up since the awards season began. With the announcement of the Oscar nominees last January 16, everyone is betting on who will win the coveted awards. American Hustle and Gravity swept the board, with 10 nods each. 12 Years a Slave follows closely behind with nine nominations, setting up a three-way race between these films.
ADVERTISEMENT - CONTINUE READING BELOW
CONTINUE READING BELOW
Recommended Videos
The 86th Academy Awards ceremony will take place on March 2 at the Dolby Theater in Hollywood, Los Angeles. Here are our predictions on the winners for the acting categories, as well as best picture, director, and animated feature.
Who are your favorites to win the Oscars? Sound off in the comments section!
ALSO READ:
5-Minute Guide: The Oscars 2014's Five Foreign Language Film Nominees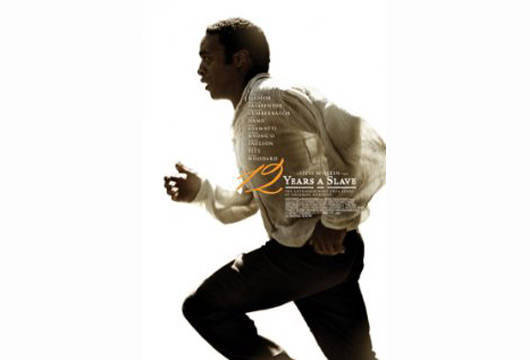 ADVERTISEMENT - CONTINUE READING BELOW
Best Picture Nominees
American Hustle
A con artist couple is forced by an ambitious FBI agent to set up an elaborate sting operation on corrupt politicians, including the mayor of Camden, New Jersey. The film draws us into the messy, seedy world of Jersey powerbrokers and the mafia.


Captain Phillips
This action thriller is based on the 2009 hijacking of an American cargo ship, the MV Maersk Alabama, by Somali pirates, who took Captain Richard Phillips and his crew hostage.


Dallas Buyers Club
Set in the early days of the AIDS epidemic, the film is based on the true story of AIDS patient Ron Woodruff, who starts smuggling unapproved pharmaceutical drugs into Texas when he found it effective at improving his symptoms. Bypassing the establishment, Woodruff and his unlikely band of renegades and outcasts set up a Buyers Club for selling alternative medication.

Gravity
A brilliant medical engineer and veteran astronaut fight for survival when their space shuttle is destroyed. Tethered to nothing but each other, they're set adrift in the infinite realm of space.

ADVERTISEMENT - CONTINUE READING BELOW

Her
A lonely writer falls in love with his computer's highly advanced operating system, which has a female voice and a personality suited to his needs.


Nebraska
Convinced he's won a million dollar sweepstakes, an aging, booze-addled father and his estranged son make the trip from Montana to Nebraska to collect his winnings.


Philomena
This British comedy-drama tells the true story of Philomena Lee's 50-year-long search for her son, who was taken from her by nuns at a Catholic convent. A world-weary BBC reporter helps her in her quest.


12 Years a Slave
The film is based on the memoir of Solomon Northup, a black man born free in New York, who was abducted, sold into slavery, and made to work on a plantation in New Orleans in the 1800s.


The Wolf of Wall Street
The story follows the rise of Jordan Belfort from a penny-stock broker in the late 1980s to a 20-something tycoon living a life of excess and debauchery.

ADVERTISEMENT - CONTINUE READING BELOW

Which will win: American Hustle, Gravity, and 12 Years a Slave seem to be the frontrunners of this Oscar race, but we predict the Oscar voters' penchant for historical drama will tip the scales in 12 Year's favor.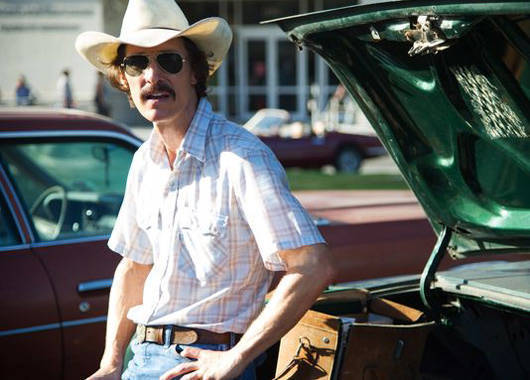 Best Actor Nominees

Christian Bale (American Hustle)
Bale has been known to disappear into a character's skin and to transform his body for a role. For American Hustle, he put on 40-plus pounds to play fast-talking Bronx huckster Irving Rosenfeld, a consummate swindler with a pot belly and a bad comb-over, who finds himself at the mercy of the FBI.
ADVERTISEMENT - CONTINUE READING BELOW

Bruce Dern (Nebraska)
In a career marked with eccentric villainous roles, the 77-year-old Dern dials down the intensity and becomes the linchpin of Nebraska. He plays Woody, a senile alcoholic who mistakenly believes he won a fortune.

Leonardo DiCaprio (The Wolf of Wall Street)
DiCaprio developed, produced, and starred in The Wolf of Wall Street, where he plays a stock broker who defrauded so many small investors that he ended up doing two years in a Nevada prison. Until the curtain call, the movie is a laugh riot, and DiCaprio delivers over-the-top attitude and swagger.

Chiwetel Ejiofor (12 Years a Slave)
Facing cruelty at the hands of malevolent slave owners, Solomon Northup struggles to stay alive and retain his dignity. Solomon's 12-year odyssey is grounded by an authentic and understated performance by Ejiofor.

Matthew McConaughey (Dallas Buyers Club)
McConaughey shed nearly 50 pounds to portray a real-life AIDS victim and he gives the performance of his career. He throws himself into the role of Ron Woodruff, a homophobic Texan who becomes an improbable hero to the gay community as he fights the medical establishment and the FDA for the right to get treatment.
ADVERTISEMENT - CONTINUE READING BELOW

Who will win: Hollywood loves a comeback. Though he was written off as a bland leading man of rom-com movies, Matthew McConaughey proved critics wrong by taking on darker, more complex roles in films such as The Lincoln Lawyer, Magic Mike, and Killer Joe, among others. We expect he will cap off his amazing career renaissance with an Oscar win. Fingers crossed that he'll drawl, "All right, all right, all right" when he accepts the award.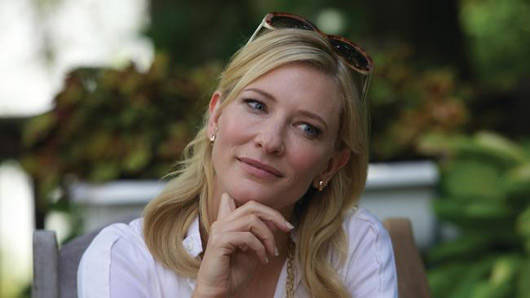 ADVERTISEMENT - CONTINUE READING BELOW
Best Actress Nominees

Amy Adams (American Hustle)
Sydney Prosser, Irving Rosenfeld's mistress and partner-in-crime, is a former stripper from New Mexico who's forged an upper-class identity that comes complete with a semi-British-sounding accent. Adams plays against type as the scheming, seductive Sydney.

Cate Blanchett (Blue Jasmine)
Jasmine is a Manhattan socialite whose world crumbles when her husband's Ponzi scheme unravels. With nowhere to go, she lives with her sister Ginger in San Francisco and tries to get back on her feet. Troubled, shallow and brittle, with shades of Blanche DuBois, Blanchett is exceptional as a woman on the verge of a nervous breakdown.

Sandra Bullock (Gravity)
Combining sheer physicality and a nuanced performance, Bullock's Dr. Ryan Stone makes us feel the terror of being stranded in space and she gives this dazzling sci-fi movie its humanity.

Judi Dench (Philomena)
Playing vulnerable rather than regal, Dench presents a multi-layered character in Philomena Lee, a sweet but anguished mother on a journey to find her long-lost son.
ADVERTISEMENT - CONTINUE READING BELOW

Meryl Streep (August: Osage County)
Streep plays pill-popping, cancer-stricken Violet Weston, the matriarch of a dysfunctional family, whose addiction to pills fuels her callous and capricious behavior.

Who will win: It's about time for the great Cate to win a Best Actress Oscar. The emotional roller coaster her character undergoes could certainly help her nab the award.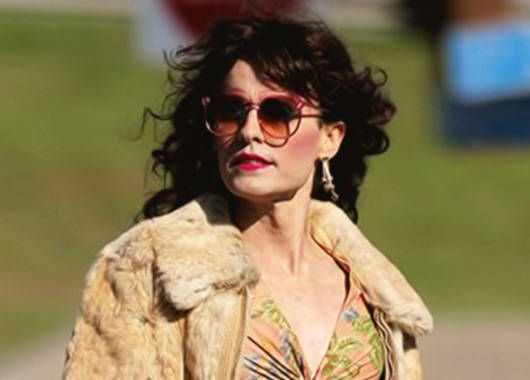 ADVERTISEMENT - CONTINUE READING BELOW
Best Supporting Actor Nominees

Barkhad Abdi (Captain Phillips)
Abdi is a former limousine driver, but there was no trace of this in the film. As a Somali pirate who leads the hijacking of MV Maersk Alabama, he plays Abduwali Muse with fearsome intensity, allowing the audience to believe the danger Captain Phillips and his crew are in.

Bradley Cooper (American Hustle)
Bradley Cooper previously starred as a cop in The Place Beyond the Pines, but he plays it fresh in American Hustle, where he morphs into FBI Agent Richie DiMaso, a low-level agent desperate for a big break. His best scene is when he is busting a move with Amy Adam's Lady Edith Greensley.

Michael Fassbender (12 Years a Slave)
Fassbender is menacing as Edwin Epps, a man who believes he has a God-given right to own slaves. Far worse than Leonardo Dicaprio's Calvin J. Candie in Django Unchained, the rage in Epps as he beats up, whips, lynches, and rapes his slaves is the stuff of nightmares.
ADVERTISEMENT - CONTINUE READING BELOW

Jonah Hill (The Wolf of Wall Street)
It's uncanny how Jonah Hill disappears into the role of Donnie Azoff-Jordan Belfort's earliest recruit-considering the fact that he has played other junkies in the past. The character is hilarious, but Hill doesn't let you forget that dealing with a junkie like Donnie is annoying.

Jared Leto (Dallas Buyers Club)
For the role of Rayon, a transgender woman with AIDS (not just HIV), it helps that Jared Leto is in heavy make-up, but his mannerisms and speech pattern are absolutely mesmerizing. For a sick person, Rayon is filled with life and he is determined to not be beaten by his disease-no matter how horrible it gets.

Who Will Win: Jared Leto. It's not just because he waxed his entire body or because this is a gay film (neither Heath Ledger nor Jake Gyllenhaal won for their work in Brokeback Mountain), but it's because Leto actually tried to play this character right, with enormous heart.
ADVERTISEMENT - CONTINUE READING BELOW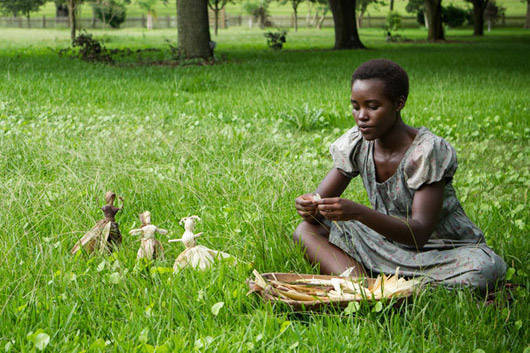 Best Supporting Actress Nominees

Sally Hawkins (Blue Jasmine)
Hawkins gives a strong supporting turn as Ginger, the blue-collar foil to Jasmine's upper-class princess.

Jennifer Lawrence (American Hustle)  
Lawrence was recognized for her mercurial performance as Rosalyn, the fiery Long Island wife of Christian Bale's Irving Rosenfeld.

Lupita Nyong'o (12 Years a Slave)
Newcomer Lupita has been earning raves for her vivid portrayal of Patsey, a slave who befriends Solomon Northup and is raped and abused by slave owner Edwin Epps.
ADVERTISEMENT - CONTINUE READING BELOW

Julia Roberts (August: Osage County)
Relationships are stretched to the breaking point in August: Osage County. As the angry eldest daughter, Robert's Barbara Weston matches her mother Violet's venom and she gives as good as she gets.

June Squibb (Nebraska)
Nominated for an Oscar at age 84, veteran thespian June Squibb plays the tart-tongued wife of Bruce Dern's Woody.
Who will win: A star is born in Lupita Nyong'o, who astonished audiences with her transcendent work in 12 Years a Slave.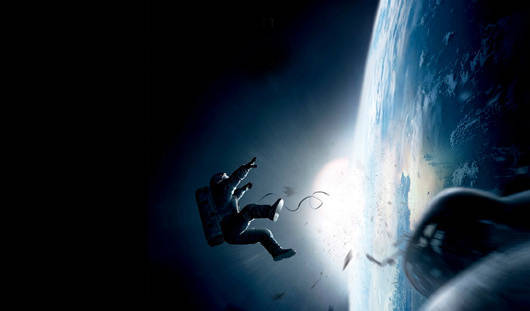 ADVERTISEMENT - CONTINUE READING BELOW
Best Director

David O. Russell (American Hustle)
Russell followed up Silver Linings Playbook with the 1970s retro cool of American Hustle, another strong ensemble piece, which seems to be the director's specialty.


Alfonso Cuaron (Gravity)
Mexican filmmaker Alfonso Cuaron spent over four years developing the technology, in terms of cinematography and visual effects, to make the 3D space thriller Gravity. It has drawn comparisons to 2001: A Space Odyssey.

Alexander Payne (Nebraska)
A tragi-comic vibe runs through Payne's work, and Nebraska is no exception. He shot the movie in black-and-white and approached it as a comedy with moments of gravity.

Steve McQueen (12 years a Slave)
McQueen doesn't shy away from the brutality of slavery in the movie. The long takes of beatings and lynching might prove too much for some audiences, but McQueen says that everything is from the memoir.

Martin Scorsese (The Wolf of Wall Street)
Scorsese says the 2008 financial collapse drove him to make the movie: "The film came out of frustration over the unregulated financial world. I kept saying that I wanted to make a ferocious film."
ADVERTISEMENT - CONTINUE READING BELOW

Who will win: An Oscar victory for Alfonso Cuaron is long overdue given his past nominations for Y Tu Mama Tambien and Children of Men. The 17-minute, jaw-dropping opener of Gravity seals the deal.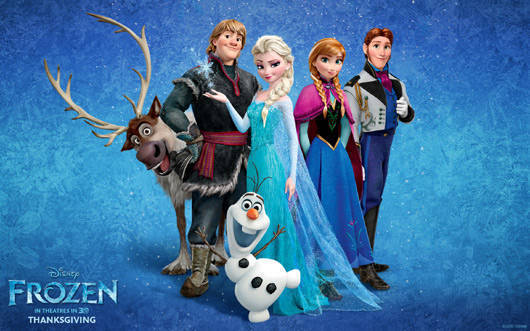 Best Animated Feature
The Croods
When their cave is destroyed, the Crood family embarks on an adventure in dangerous but exotic territory, in search of a new home.
ADVERTISEMENT - CONTINUE READING BELOW

Despicable Me 2
The animated sequel follows Gru (voiced by Steve Carell), a master criminal turned family man, and his minions as they help a secret agent thwart an arch-villain.

Ernest & Celestine
Tucked away in subterranean tunnels is a civilization of mice, who are terrified of the bears living above ground. The mouse Celestine forms an unlikely bond with the bear Ernest, but it isn't long before their friendship is put to the test by their respective communities.

Frozen
When a prophecy traps a kingdom in eternal winter, Anna goes on a journey to find her sister Elsa, the Snow Queen, and put an end to her icy spell.

The Wind Rises
This film by the great Japanese animator Hayao Miyazaki is about the life of noted aircraft designer Jiro Horikoshi, from his youth through World War II.


Which will win: Frozen, a fairy tale musical that harkens back to Disney's Golden Age, is a heavy favorite to win.


ADVERTISEMENT - CONTINUE READING BELOW
Load More Stories