Top 10 Most Romantic Gestures in Movies
We look to the movies for inspiration on what to do for that special someone on Valentine's Day (in a not-too-stalkery way)
(Spot.ph) Flowers and chocolates are nice, but Valentine's Day is the perfect time to step up your game. Surprise the one you love with a sweet and thoughtful gift or a grand romantic gesture that they'll always remember. Take a page from these romantic comedies to see how it's done.
ALSO READ:
Quotable Quotes from 10 Quirky Romantic Movies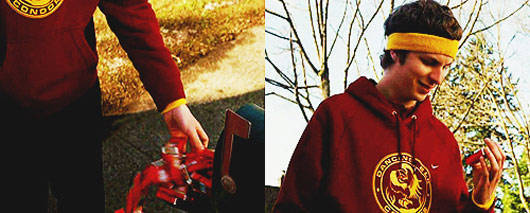 Juno (2007)
Juno MacGuff (Ellen Page) fills Paulie Bleeker's (Michael Cera) mailbox with his favorite vice-orange tic-tacs-to apologize/get back together with him.
Your version: Fill your love's mailbox with his/her favorite candy. In the absence of a mailbox, try their drawer.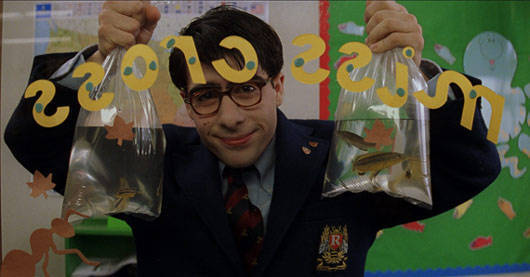 ADVERTISEMENT - CONTINUE READING BELOW
Rushmore (1998)
When Max Fischer (Jason Schwartzman) learns that his high school teacher Ms. Cross (Olivia Williams) is fond of fish, he tries to impress her by building a huge aquarium on school grounds.
Your version: Copy Max's DIY approach and make a handmade gift for your boyfriend/girlfriend. Bake cupcakes, make your own Valentine's Day card, do an arts and crafts project-the gift can be simple, as long as it reminds them that you want to be their Valentine.
Till There Was You (2003)
Albert (Piolo Pascual) tries to win back Joanna (Judy Ann Santos) with the help of her family and friends. Her friends slip sleeping pills into her drink and take her to a beach. She wakes up and sees Albert, who apologizes and professes his love. She also finds that he's brought her whole family to the beach. It sounds like kidnapping, but how can a girl resist those puppy dog eyes and washboard abs?
Your version: Nix the sleeping pills and just whisk her away to a lovely far-off destination.
CONTINUE READING BELOW
Recommended Videos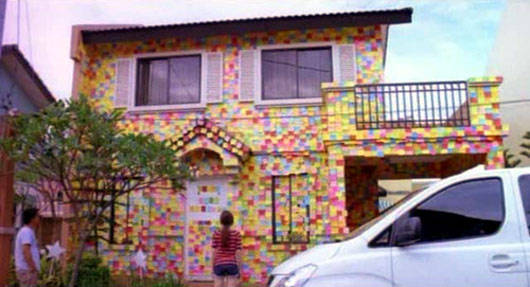 ADVERTISEMENT - CONTINUE READING BELOW
My Amnesia Girl (2010)
Pol (John Lloyd Cruz) covers Irene's (Toni Gonzaga) house with Post-its bearing love notes.
Your version: She'll appreciate your sweet messages, whether they're all over the house, a wall, or on a few well-placed Post-its here and there. It's the thought that counts.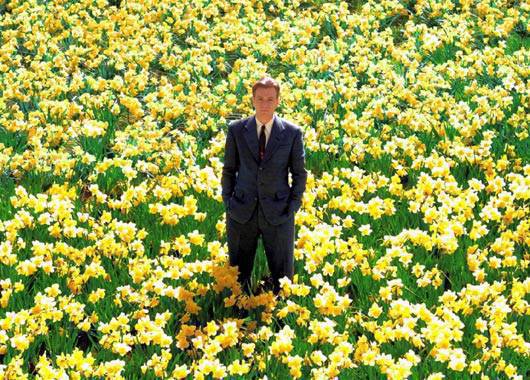 Big Fish (2003)
Ed Bloom (Ewan McGregor) has found the girl he wants to marry, but she's engaged to someone else. To convince Sandra (Alison Lohmann) that they're meant to be together, he fills the lawn with daffodils, her favorite flower.  
Your version: Maybe you can't present her with a field of flowers, but with advance planning, you can fill a room with pretty blooms.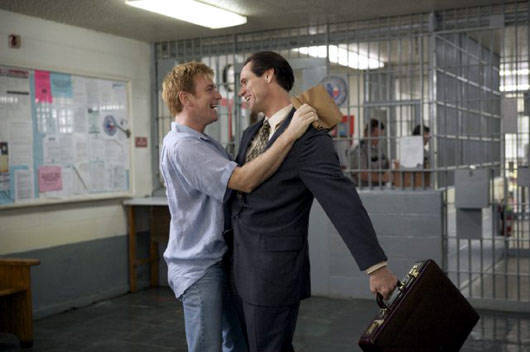 ADVERTISEMENT - CONTINUE READING BELOW
I Love You, Phillip Morris (2009)
Based on a true story, conman Steven Jay Russell (Jim Carrey) breaks out of prison four times to reunite with his former cellmate (and soulmate) Phillip Morris (Ewan McGregor). 
Your version: Make the great office escape and take her out on a surprise date.
Notting Hill (1999)
Hollywood star Anna Scott (Julia Roberts) goes to bookshop owner William Thacker (Hugh Grant) to ask him for a second chance. She brings him a present-the original Chagall painting from the replica that was hanging in his bookstore. And she gives him the heartbreaking speech that everyone knows by now: "I'm just a girl, standing in front of a boy, asking him to love her."
Your version: Give your special someone an awesome gift and get your ideas from things that she likes-tickets to a concert she's dying to see, a gift that's related to her hobby or favorite activity.
Love Actually (2003)
Mark (Andrew Lincoln) knows he doesn't have a hope of ever being with Juliet (Keira Knightley), his best friend's wife, but he still tells her how he feels in the most simple, sincere way-with poster cards and a Sharpie. The line "To me, you are perfect," just kills us.
Your version: It's easy to get hold of poster cards, but the important thing is to speak from the heart.
The Wedding Singer (1998)
Robbie Hart (Adam Sandler), the wedding singer, falls in love with cute waitress Julia Sullivan (Drew Barrymore). He tries to stop her from eloping with her cheating fiancé by serenading her on the plane with a self-penned song about wanting to grow old with her. Plus, he gets Billy Idol to help out. 
Your version: Write a song (it doesn't have to be great, just heartfelt) and sing it to him/her.
ADVERTISEMENT - CONTINUE READING BELOW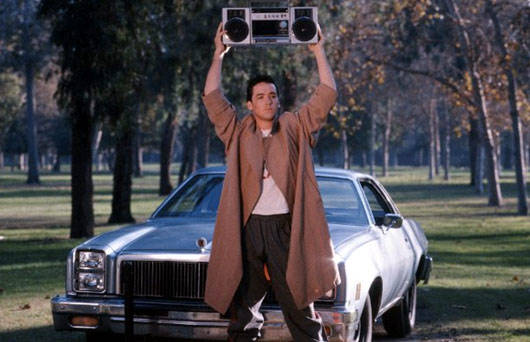 Say Anything (1989)
Desperate to win back high school valedictorian Diane Court (Ione Skye), Lloyd Dobbler (John Cusack) holds up a boombox outside Diane's window, blaring Peter Gabriel's "In Your Eyes," the song that was playing when they first made love.
Your version: Substitute "In Your Eyes" with your own couple theme song. You can replace the boombox with a CD player or iPod with loudspeakers, but a boombox still works best. With the weather these days, you can even add a trench coat to complete the picture.
Share this story with your friends!
---
Help us make Spot.ph better!
Take the short survey
Load More Stories