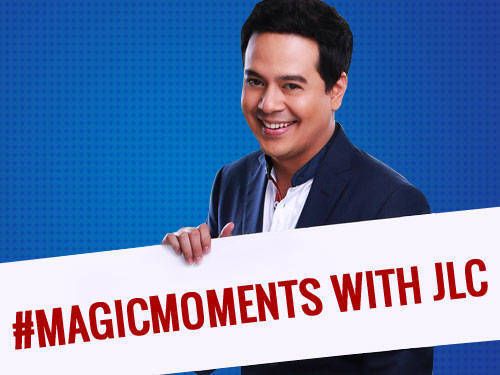 There are days when you wake up thinking it would be an ordinary day. Then just when you least expect it, the day turns sour and you end up asking yourself why you even got out of bed in the first place. These are times when nothing, short of magic, could save you.

Enter John Lloyd Cruz with his movie star good looks and his signature rom-com smile. He is one guy you know could turn an ordinary day into one filled with #magicmoments. Allow us to daydream:


1. The Grand Family Reunion
You tried to stay away but ended up attending the reunion anyway. So now you're stuck with family members who keep asking  questions you don't really want to answer: Why are you not married yet?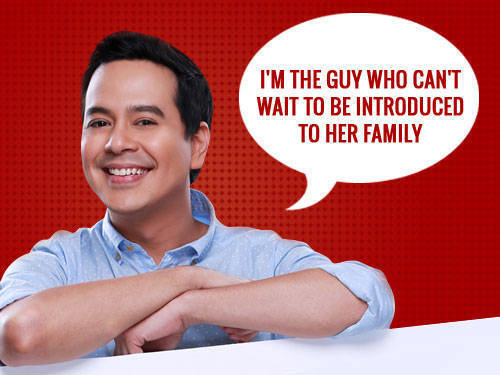 ADVERTISEMENT - CONTINUE READING BELOW
#MagicMoment: When you're on the verge of snapping at your 50-year old meddling aunts, you suddenly feel someone put their arms around you and say, "I'm the guy who can't wait to be introduced to her family," and flashes a grin at your bewildered aunts.
2. The end of a really stressful Monday
You felt like you ran a marathon for 12 hours and you just want to go home, curl up in bed, and cry. Too bad you still have to cook and clean after yourself since you left your dirty dishes this morning.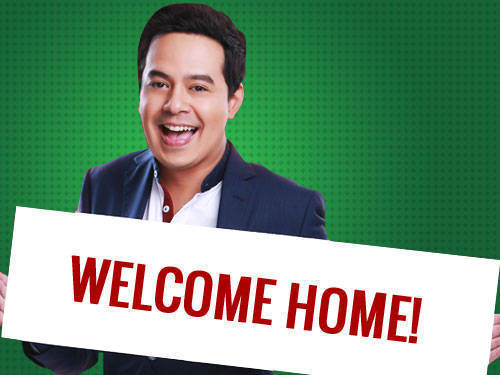 ADVERTISEMENT - CONTINUE READING BELOW
Recommended Videos
#MagicMoment: You open your door and walk into a spotless home, a clear sink, and the table is set with the good china. You realize that the person standing by the kitchen counter is none other than JLC with a greeting, "Welcome Home!"
3. A cab-less Friday night
It's payday Friday and you were smart enough to buy your 2 weeks' worth of groceries late at night, thinking you'd at least have a chance at getting a cab. The odds are certainly not in your favor as you look at a long line of people at the taxi stand.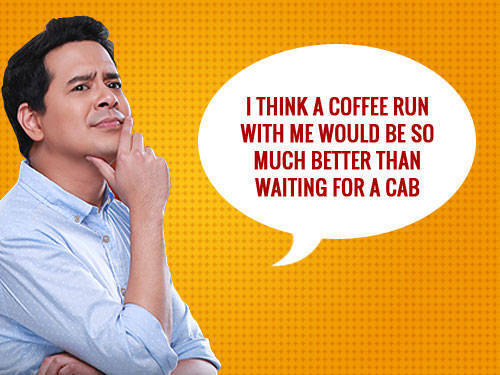 ADVERTISEMENT - CONTINUE READING BELOW
#MagicMoment: You hear a voice to your left comment on the situation, "I think a coffee run with me would be so much better than waiting for a cab" while showing off his dimpled cheek.
4. Epic Concert Fail

You're tempted to tear the large SOLD OUT sign in front of the only store selling tickets for the concert of your fave band. Thinking that the universe is oh-so unfair since you've saved for this concert a year in advance, you began searching for ticket scalpers.
ADVERTISEMENT - CONTINUE READING BELOW

#MagicMoment: As you are about to approach a group of ticket scalpers waving tickets at other desperate fans such as yourself, a man wearing a suspiciously large hat and an obvious wig suddenly appears beside you. Your mouth drops open as JLC holds up two concert tickets. "I thought you might want these..."
5. Feeling un-beautiful after 3 hours at the gym
You worked out for 3 hours straight making up for the entire 2 weeks you didn't lift a muscle. Feeling like the ugliest woman on earth, you suddenly come across the mean girls from college and they look enviously hot in their stylish workout clothes. You want to disappear.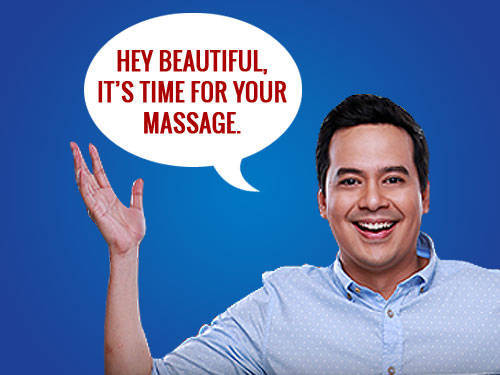 ADVERTISEMENT - CONTINUE READING BELOW
#MagicMoment: Just when the girls see you, JLC pops up behind you and says, "Hi, beautiful! Time for your post-workout massage."
6. Watching a JLC movie by yourself.
JLC is your guilty pleasure, a dark secret that no one knows because you have a fear of being judged. So you normally watch his movies by yourself.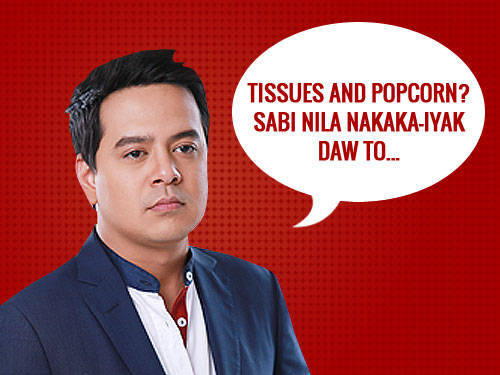 ADVERTISEMENT - CONTINUE READING BELOW
#MagicMoment: Before the tear-jerking scenes start, JLC leans in and hands you something... "Tissues and popcorn? Sabi nila nakaka-iyak daw to..."
7. In a fancy restaurant-stood up by your date.
You finally agreed to go on a date with the obnoxious dude at work because, well, because it's been awhile since anyone asked you out. So you dressed up and went to meet the guy at the restaurant. More than hour has passed and he still hasn't arrived.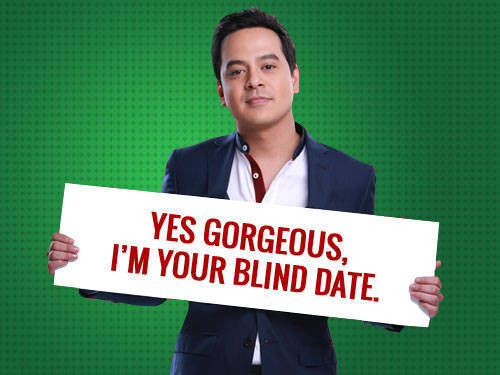 ADVERTISEMENT - CONTINUE READING BELOW
#MagicMoment: Right before you hyperventilate and break down, an out of breath JLC takes the seat in front of you, stammering, "I'm sorry, I'm late. Your officemate gave me the wrong time for the blind date."
8. Rush hour in the MRT
It's cramped, it's stuffy and you can feel elbows poking you from all sides. You try not to stress, but you're approaching another station where you know more people will try to squeeze in.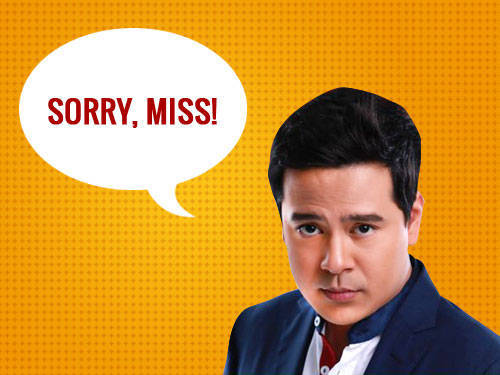 ADVERTISEMENT - CONTINUE READING BELOW
#MagicMoment: Just when a crowd of people rush into the train, you hear the guy beside whisper, "Sorry, miss!"  You try to look when your eyes meet the familiar face of JLC trying to be inconspicuous under a cap. He winks at you and puts his finger on his lips to try to keep you from squealing.
9. Dumped on your Anniversary.
You just walked out of the restaurant where you left your idiot boyfriend who had the gall to break up with you on your anniversary. Trying hard not lose your composure you walk briskly with your head down and accidentally bumped into someone.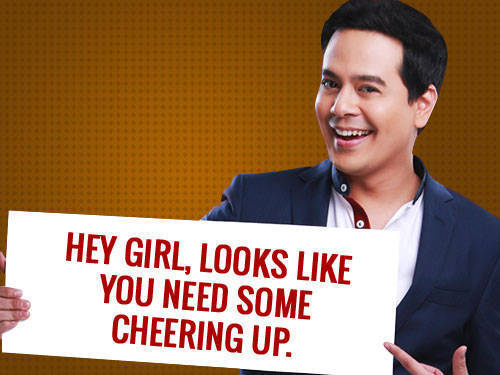 ADVERTISEMENT - CONTINUE READING BELOW
#MagicMoment: You start to apologize with your tear-streaked face when you realize it's JLC looking back at you. He reaches over to wipe the tears off your face with a perfumed handkerchief and says "Hi, pretty lady! Looks like you need some cheering up."
10. A rainy day without an umbrella
When you left the house, it was a perfectly sunny day. Halfway through the day, it starts to drizzle and you find yourself stuck on the street with no umbrella.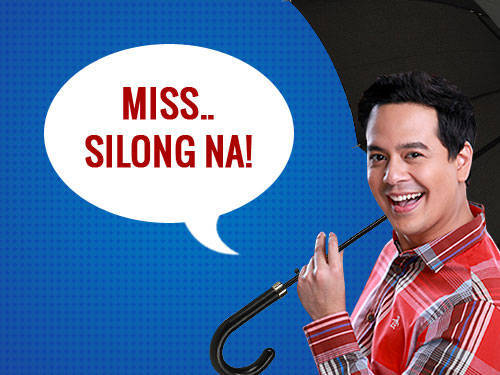 ADVERTISEMENT - CONTINUE READING BELOW
#MagicMoment: As you curse the skies, you feel the raindrops stop as an umbrella is held over your head. You turn to thank the good samaritan when your eyes fall on JLC's to-die-for smile.
To see more magical moments, be sure to like and visit https://www.facebook.com/magiccracker.
Images from Magic Crackers' Facebook page
Share this story with your friends!
---
Help us make Spot.ph better!
Take the short survey
Load More Stories