Lourd de Veyra, Ely Buendia Pay Tribute to Flamenco Legend Paco de Lucia
The Spanish guitarist, who captivated fellow musicians outside his genre, died on February 26.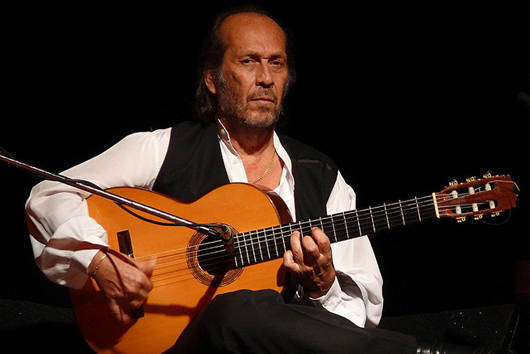 The late great Spanish guitarist-composer Paco de Lucia

(SPOT.ph) The music world mourns the passing of renowned flamenco guitarist Paco de Lucia, who died February 26 of cardiac arrest.
The 66-year-old Spanish guitarist-composer has been widely celebrated in his career, beyond the flamenco genre, drawing a considerable following among fellow musicians from various genres.
ADVERTISEMENT - CONTINUE READING BELOW
CONTINUE READING BELOW
Recommended Videos
Among the highlights of de Lucia's career are his participation in the classic flamenco film Carmen (1984) and his studio and live recordings with fellow guitar virtuosos John McLaughlin and Al di Meola. Check out this captivating excerpt from Carmen (at 1:15 onwards):
De Lucia also has a small if steadfast following here in the Philippines. SPOT.ph blogger Lourd de Veyra fondly remembers the Friday Night in San Francisco record (1981), which became a best-seller among jazz and flamenco fans. "He [de Lucia] blasted McLaughlin and di Meola off the stage in that record," de Veyra said.
Singer-guitarist-composer and former E-Heads frontman Ely Buendia told SPOT.ph: "I have a record of his! Esquire's Erwin Romulo gave it to me as a gift. I love Spanish guitar and ever since he's been a favorite! So sad to hear of the passing of a master!"
ADVERTISEMENT - CONTINUE READING BELOW
Sympathies were also expressed elsewhere around the world. "There are only two or three guitarists who can be considered legends, and above all of them is Paco de Lucia," said Rolling Stones guitarist-composer Keith Richards.
Metal musicians have also conveyed their sympathies in the wake of the passing of a master.
Here's another clip of de Lucia, together with McLaughlin and di Meola.
For more on Paco de Lucia, log on to the New York Times.
Load More Stories