Top 10 Favorite Quotes from Mean Girls
Yes, Tina Fey's landmark teen dramedy is now 10 years old. We take a look back at the best lines.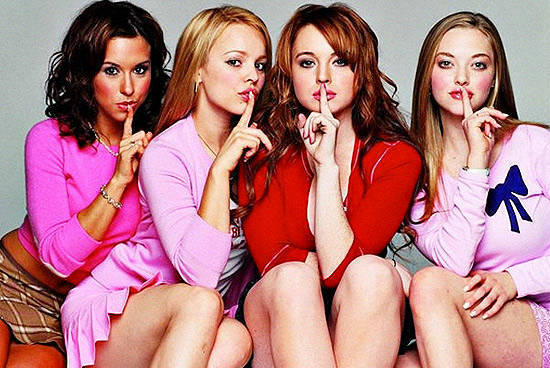 These girls were so "grool," they lingered in our memory.
(SPOT.ph) Time flies but it's hard to believe that Mean Girls, released on April 30, 2004, is now nearly a decade old. This teen dramedy directed by Mark Waters (Freaky Friday, Just Like Heaven) became an instant hit, thanks to its highly quotable screenplay and "fetching" performances. Lindsay Lohan secured her career momentum with this movie (until the Mean Girls lifestyle caught up with her real life), and Rachel McAdams and Amanda Seyfried emerged as the breakout performers. But the real wonder girl in this movie is writer-comedian Tina Fey, who also plays class adviser Sharon Norbury. With her delicious script, Mean Girls made its mark on pop culture, introducing the vocabulary of "coolness!" and anticipating today's social-media trolls with the Burn Book.
We picked 10 of the most quotable lines: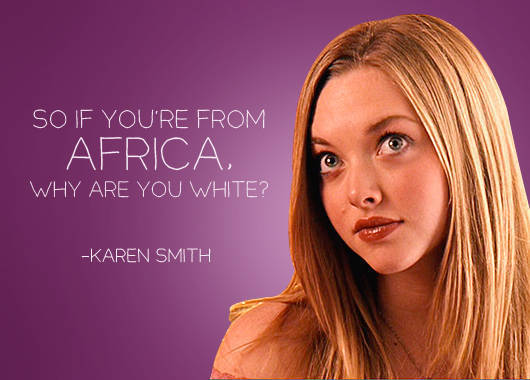 10. "So if you're from Africa, why are you white?"
ADVERTISEMENT - CONTINUE READING BELOW
So inquires Karen Smith (Amanda Seyfried) of Cady Heron (Lindsay Lohan), the main character who deals with culture shock as soon as she steps into an American high school after 15 years of being home-schooled in an African jungle by her zoologist parents.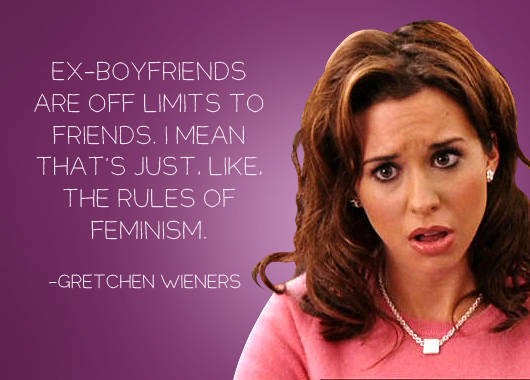 CONTINUE READING BELOW
Recommended Videos
9. "Ex-boyfriends are off limits to friends. I mean that's just, like, the rules of feminism."
Like Karen Smith, fellow Plastics mean girl Gretchen Wiener (Lacey Chabert) also gets her share of saucy empty lines to dish out, which she does with relish.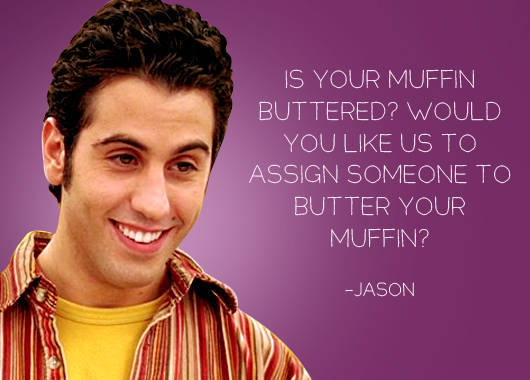 ADVERTISEMENT - CONTINUE READING BELOW
8. "Is your muffin buttered? Would you like us to assign someone to butter your muffin?"
For the first time, Cady encounters animal aggression outside Africa in the person of Gretchen's boyfriend, Jason (Daniel DeSanto).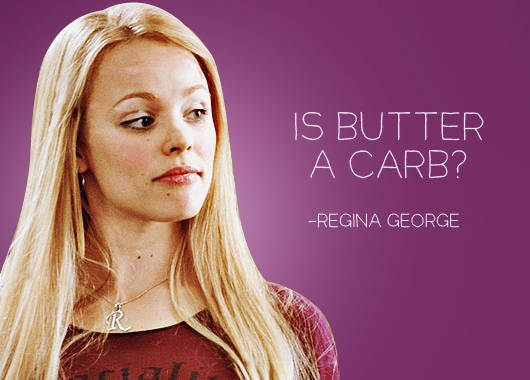 7. "Is butter a carb?"
Regina George (Rachel McAdams) gets as awesome as her Plastics followers with this brilliantly stupid one-liner.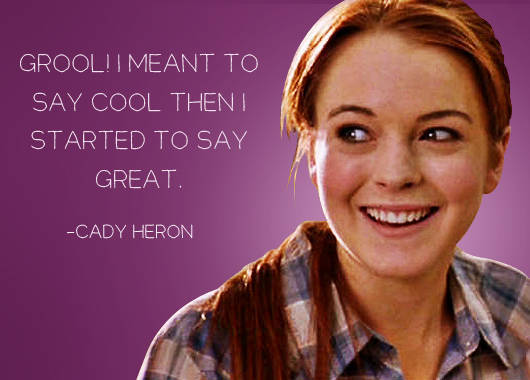 ADVERTISEMENT - CONTINUE READING BELOW
6. "Grool! I meant to say cool then I started to say great."
Cady Heron's famously fumbled line to her seatmate and crush Aaron Samuels (Jonathan Bennett). Hard to believe this could have been said by McAdams, who was initially considered as Cady Heron because director Waters had thought of Lindsay Lohan as Regina George. Seyfried was also considered for what became McAdams' part.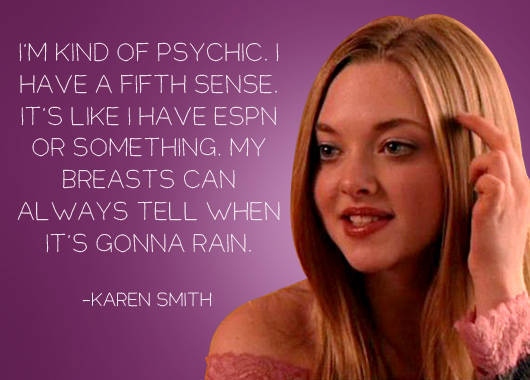 5.  "I'm kind of psychic. I have a fifth sense. It's like I have ESPN or something. My breasts can always tell when it's gonna rain."
There are no bad parts. And Seyfried goes all the way with her character's delightful idiocy.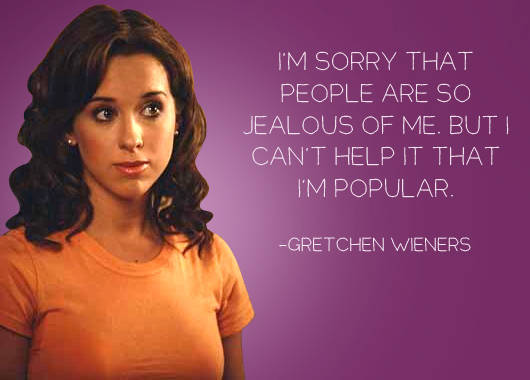 ADVERTISEMENT - CONTINUE READING BELOW
4. "I'm sorry that people are so jealous of me. But I can't help it that I'm popular."
An excellent example of how to lose friends and turn away people. Naturally, nobody catches Gretchen Wieners when she takes the fall.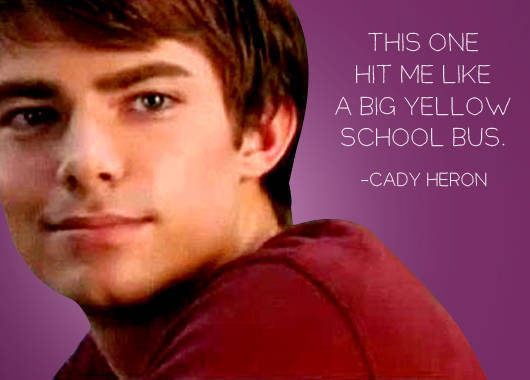 3. "This one hit me like a big yellow school bus."
Talk about imagery and impact-and Cady was only describing love at first sight! One of this movie's oft-quoted lines.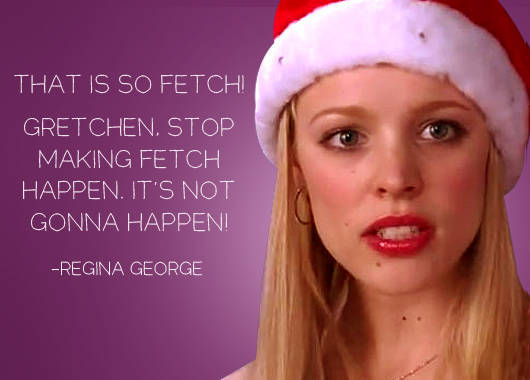 ADVERTISEMENT - CONTINUE READING BELOW
2.  "That is so fetch!" "Gretchen, stop making fetch happen. It's not gonna happen!"
Some lines just write by themselves, and that retort has since had a life of its own.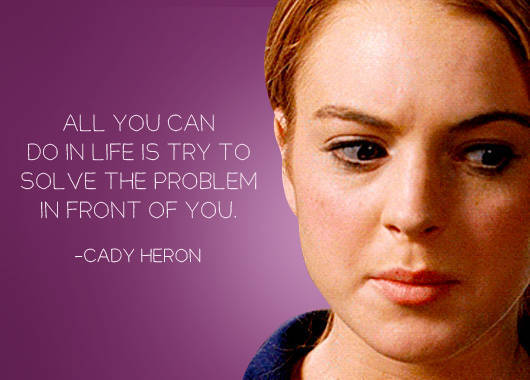 1. "All you can do in life is try to solve the problem in front of you."
In the critical moment of a math competition, Cady realizes how simple everything should be.
Share this story with your friends!
---
Help us make Spot.ph better!
Take the short survey
Load More Stories