MOVIE REVIEW: The Boy Who Smells Like Fish
A light but fulfilling way to spend an hour and a half
(SPOT.ph) There's a boy named Mica (Douglas Smith) and he smells like fish. It's hard to keep talking about a movie with a title that states the premise, but hey, at least you know what you're getting, right? So when you've boldly spoiled the entire movie for the audience, what else is left to see?
The trajectory of this film is highly predictable (again, they already said everything in the title) but considering Mica's struggle to hide his stench, it seems only logical that the script be transparent. And maybe it's the curls or the color of his eyes (possibly both), but Smith's portrayal of this smelly kid is arrestingly cute.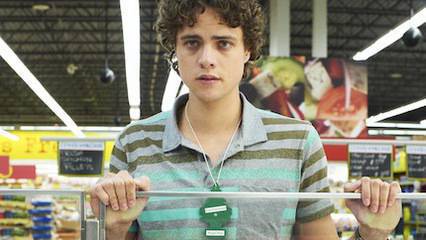 This film does make you wonder what mermaids smell like.
You don't have to stink like fish to relate to Mica, because everyone probably thinks they're helplessly different and misunderstood. There's always something to be insecure about-weight, height, intelligence-and there's always someone who doesn't see those flaws, who we keep pushing away. That's human nature for you. According to movies anyway.
ADVERTISEMENT - CONTINUE READING BELOW
Mica grows up ostracized, his life is filled with tourists, and he can't do anything about what's "wrong" with him. It's a part of him, and he wants to trust people to accept that...but when your immediate family starts giving up on you, giving up on yourself is a rational course of action. It's a little depressing, and Mica does spend most of the movie trying to hide what the title is screaming. He smells like fish, and people can't handle it.
Fortunately, Laura (Zoë Kravitz) isn't people and she understands that it's better to be with a guy who smells like fish, than to be with a guy who is fishy. It's the inner scent that counts, or something like that. (A word of warning: these girls probably only exist in fiction.)
CONTINUE READING BELOW
Recommended Videos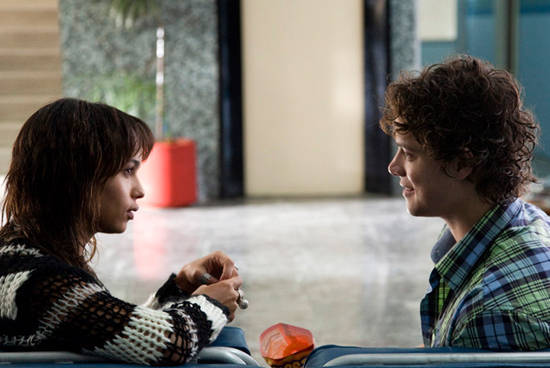 Frankly, there are worse things a guy can be than smelly.
The Boy Who Smells Like Fish can immediately be classified as "boy meets manic pixie dream girl," but within that subgenre of "dark" romantic comedy, we commend it for its simplicity. There's a tendency for movies like this to go just a tad overboard with the absurd, but director Analeine Cal y Mayor sticks to the basics: Boy. Smells. Like. Fish.
ADVERTISEMENT - CONTINUE READING BELOW
It's an interesting enough thesis, and very little should be added to it-lest you intend to smother the audience with fetid, and worse, unnecessary details. It's funny when it needs to be, but the gravity of the matter at hand is there, floating visibly on the surface-hinting at some unexplored depth.
RATING: ••• 3 spots out of 5
The Boy Who Smells Like Fish premieres on March 23, at 9 p.m., at CinemaWorld on Cable Link and Sky Cable

Share this story with your friends!
---
Help us make Spot.ph better!
Take the short survey
Load More Stories