(SPOT.ph) Natasha Romanoff's hair is flat, and her makeup isn't doing her face any favors. Fortunately, she packs a mean punch, and in this film, that's all that matters. We're not here to see Black Widow (Scarlett Johansson) anyway. We're here for Chris Evans, his muscles, and his shield. Kicks, somersaults, cartwheels, and everything from your basic handgun to three helicarriers: they went big. And it sort of paid off.
We're happy that someone got socked in the face within the first 10 minutes of the film, because when you buy tickets to see an action film, you want to be entertained. You don't want to cringe when the hero pins someone's hand to the wall with a knife-you want to cheer for him, because you want the bad guys to lose. Keep the plot simple and embrace the cheesy banter from the comics. You can rough up the good guys a bit, but you have to let them win in the end-no casualties. Captain America: The Winter Soldier gets the formula right: the hero is back, there's trouble, there's betrayal, there's a gorgeous girl, there's a sidekick, and they stop the bad guy.
ADVERTISEMENT - CONTINUE READING BELOW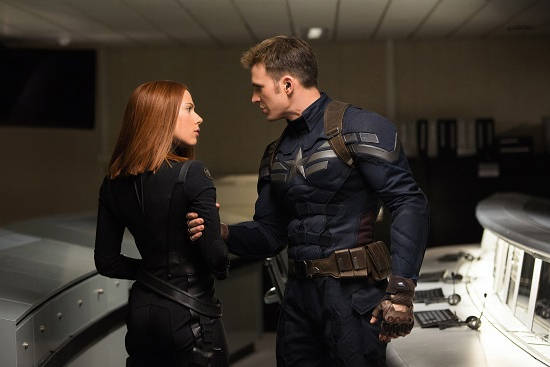 "Hey, how come you kick more ass than me?" is the line we want to supply here.
It clocks in at 136 minutes, but most of it is pretty bearable, with the simple plot that requires more action than exposition. Unlike the tedious Thor: The Dark World, The Winter Solider doesn't require you to invest on it too much. The pretend-physics talk in The Dark World is bait for pedantic commentary, so it's nice to see an Avenger being a simple action hero. You don't even need to watch Captain America: The First Avenger to appreciate this one.
ADVERTISEMENT - CONTINUE READING BELOW
Recommended Videos
It helps that as a character, Captain America doesn't have a lot of inner conflict or angst. He just wants to do the right thing-he lets other people debate on what that is. He briefly airs his opinion on Insight-which could be a stab at the NSA-to Nick Fury (Samuel L. Jackson), but he is noticeably absent in the film's denouement. While Nick Fury, Black Widow, and Alexander Pierce (Robert Redford) were struggling with what the lesser evil really is, the good captain was off doing the menial task of...you know, saving some 20 million people. The four brains behind the film (directors Anthony and Joe Russo, and screenwriters Christopher Markus and Stephen McFeely) brilliantly placed walls for Chris Evans to bounce on. Casting Johansson and Redford is the best decision they made for this film.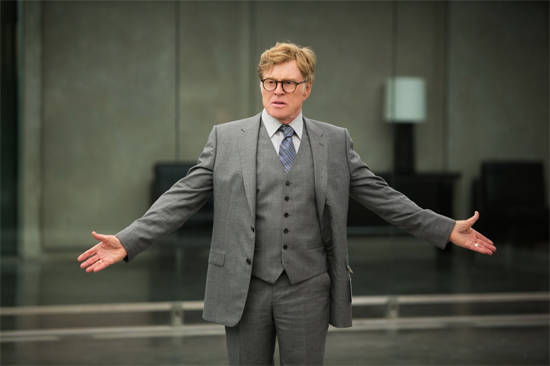 ADVERTISEMENT - CONTINUE READING BELOW
We love you, Robert Redford.
The Iron Man movies are doing pretty well in the box office, but the franchise is too dependent on Robert Downey Jr.'s charm. As an actor, Evans doesn't have that luxury yet, and as a character, Captain America can be pretty boring. The world moves around him, and he merely reacts to the stimuli. That's probably the reason why he's a captain, not a general. The Winter Soldier avoids being a mere display of flashy fireworks by fleshing out other characters and moving the plot forward, without burying you in needless backstories and melodrama.
Do stay after the credits for a short clip, because we all know there's plenty more where this came from. But if they make it like this one, we don't really mind.
RATING: ••• 3 spots out of 5
Captain America: The Winter Solider premieres today, March 27, in Ayala Cinemas, including the recently opened cinemas at Fairview Terraces.
ADVERTISEMENT - CONTINUE READING BELOW
Share this story with your friends!
---
Help us make Spot.ph better!
Take the short survey
Load More Stories