MOVIE REVIEW: The Second Sight
SPOT.ph blogger Paul Daza on this Thai horror film: more hilarious than horrific
STORY: Jate (Nawat Kulrattanarak) is a handsome lawyer in present-day Thailand who's had the ability to see murderous ghosts and their would-be victims since he was a child. When several people are killed in an accident on the Rama 8 Bridge one evening-an incident he sees with his "second sight" just before it happenes-Jate is hired to defend Kaew (Wiraporn Jiravechsoontornkul), the spoiled young girl who supposedly had caused the tragedy. Soon after meeting Kaew, a series of frightening incidents involving Jate and his lovely fiancée Jum (Rhatha Phongam) make Jate realize that his connection to Kaew is much deeper than he could have guessed. And, yes, The Second Sight has a shocking but absurd twist ending in the tradition of The Sixth Sense. The Second Sight is dubbed in English and subtitled in English for good measure.
PLUSES
The alluring leads. The actor who plays Jate and the actress who plays his fiancée Jum are quite the handsome couple. He looks like a fairer, more chinito version of local showbiz's Luis Alandy, while she would easily make the cover of FHM if she were a Filipina. Apparently, this sexy stunner-Rhatha Phongam-is also a noted singer-songwriter in Thailand, which is why she not only gets to show some skin in a "wholesome" shower scene, she also gets to show off her lovely voice and piano-playing skills in a beautiful song number.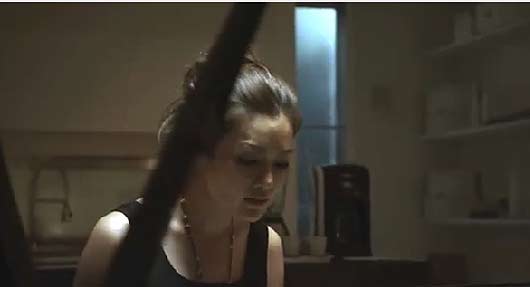 ADVERTISEMENT - CONTINUE READING BELOW
Rhatha Pho-ngam shows her musical chops in this film. Screengrabs from the trailer.
The sights of Thailand. Jake's horrifying journey of discovery takes him to the impressive Rama 8 bridge, to a beautiful Chinese temple, and to other fetching locations. I've never been to Thailand, and The Second Sight has convinced me that it's worth saving up for.
The patriotic feelings it conjures. I thought our ASEAN neighbors had overtaken us in everything, including moviemaking. Based on the evidence provided by The Second Sight, however, Pinoy filmmakers are still ahead of our Thai neighbors in the arena of horror-movie production. The Second Sight is often unintentionally funny and absurdly scripted, its cheesy visual effects as fake as what you'd see in B movies like Megashark vs Giant Octopus. Yam Laranas' Sigaw and Chito Roño's Feng Shui were certainly scarier, more polished and more intelligently scripted than The Second Sight.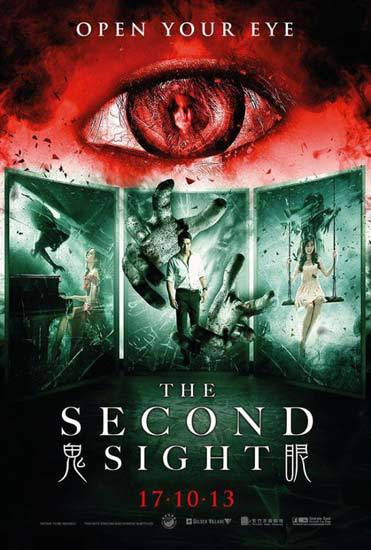 The film's poster.
ADVERTISEMENT - CONTINUE READING BELOW
MINUSES
The hilarious horror scenes. You're in for a disappointment if you're looking for spine-tingling scares in The Second Sight. Many of the film's wannabe fright scenes feature pale-faced ghosts and CG effects as ingredients, but they're so ineptly designed and executed that they're more likely to trigger giggles from viewers rather than screams. The ghosts who hover around their future victims look either like our "taong grasa" or like rejects from The Grudge movies. In a shot during the tragic bridge sequence, it even looks like one such Grudge ghost is going to give his victim a blowjob before killing him! As for the computer animation, let's just say that the flying fish and stinging cobras that attack their prey in the film would have been rejected by Pixar for being too fake in 1995.
The absurd behavior of the characters. If you were a psychic who knew that a police inspector was going to be attacked by killer snakes in an elevator, would you just smile and shake your head at the thought? If your fiancé had already tried to drown you in the water beneath a bridge, would you allow him to do it to you again on another day? If you were about to get married, would you allow your wedding videographer to convince you and your betrothed to shoot a pre-wedding video in a place as busy as Nagtahan bridge during early evening rush hour? These and other instances of nonsensical, bewildering behavior make it impossible to willingly suspend disbelief while watching this flick.
ADVERTISEMENT - CONTINUE READING BELOW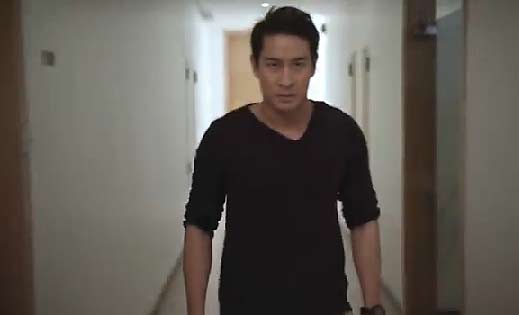 The film's lead actor, Nawat Kulrattanarak.
IN BRIEF: So ineptly executed and unintentionally funny is The Second Sight that its makers should have made and marketed it as an all-out horror-comedy instead, like last year's Pee Mak starring Mario Maurer.
RATING: • 1 spot out of 5
Load More Stories