Music to Our Ears: Spotify now in Manila
The music-streaming service is finally available in the Philippines...want to score an account?
(SPOT.ph) With over 30 million songs in its catalog, Spotify gives every music lover a chance to access music from major and independent international labels, all from one place. All you need is a stable Internet connection and a device of your choice (a computer, a smart phone, or a tablet), and you'll have a world of music at your fingertips. Oh, and did we mention that it's free?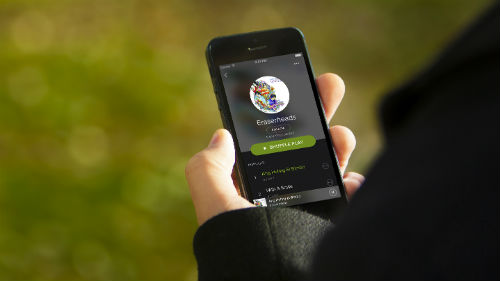 ADVERTISEMENT - CONTINUE READING BELOW
CONTINUE READING BELOW
Recommended Videos
1. Spotify anytime, anywhere.
On your desktop or in your pocket, Spotify is available to download Microsoft Windows, iOS, BlackBerry, Android, Windows Mobile, and more! If you have a premium account (P129 per month), you can download and listen to your music offline as well.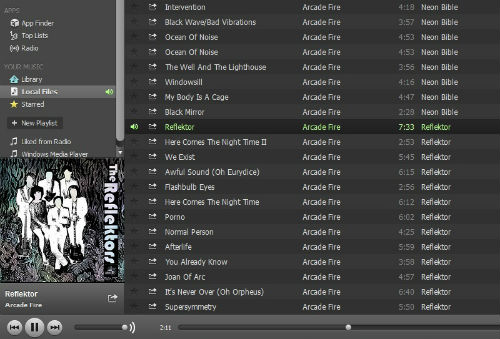 2. All your music in one place.
ADVERTISEMENT - CONTINUE READING BELOW
If you're worried about constantly swtiching between Spotify and your regular music player, like iTunes, there's a solution to that. Once you've launched Spotify on your desktop, the program conveniently integrates your iTunes library, so that it's just one click away.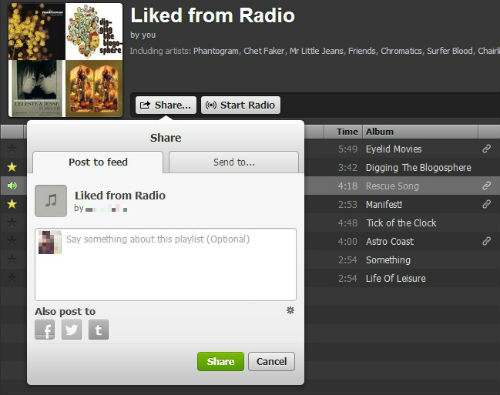 3. Social networking + Spotify.
You can easily sync your Spotify account to social networks like Facebook and Twitter. You can then add friends who are also Spotify users, and share songs and playlists on your feeds. If you have a Last.fm account, you can scrobble your plays on Spotify as well. A handy social feed panel keeps you updated on friends' Spotify activity, like what they've been listening to and sharing.
ADVERTISEMENT - CONTINUE READING BELOW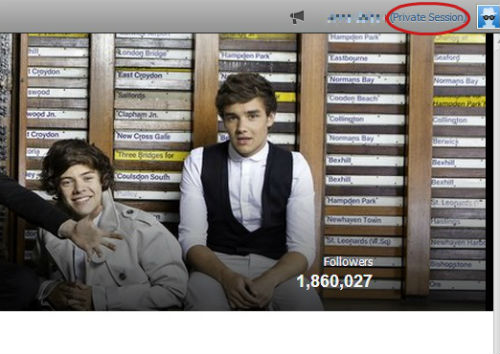 4. Incognito listening.
Okay, maybe you don't want everyone to know exactly what sort of music you dig. So if you'd rather not share your taste for cheesy '80s ballads or boy bands, you can select "private session." Plays after that won't show up on any of your feeds.
ADVERTISEMENT - CONTINUE READING BELOW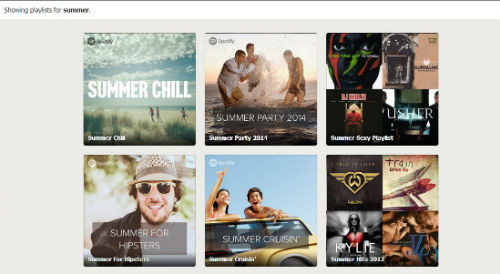 5. Creating and sharing playlists.
Playlists on Spotify are extra fun, because you have a massive selection to choose from. Whether you're looking for a theme or every unreleased demo by your fave artist, Spotify or at least one of the million Spotify users out there will have that playlist ready. You can also collaborate on playlists with friends, and that's perfect for parties and road trips.
ADVERTISEMENT - CONTINUE READING BELOW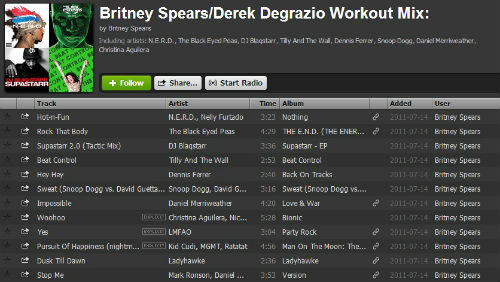 6. Celebs on Spotify.
Ever wondered what celebs have on their workout playlists? Some of the biggest names in the music world are Spotify users too. Follow them to get updates on their playlists, and favorite tracks.
7. Appreciation for the artists.
It helps combat music piracy. Record labels provide digital rights management restricted-content (meaning the record companies are on board with this), and over $1 billion in revenue have been paid to rights holders since Spotify's launch in 2008.
ADVERTISEMENT - CONTINUE READING BELOW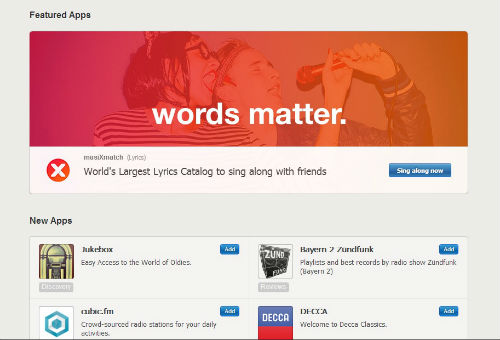 8. Awesome apps.
Add apps created by developers to make your Spotify experience even better. For an instant karaoke party, try out TuneWiki, which provides scrolling lyrics for whatever song you're listening to. Billboard Top Charts let you know what's hot right now, or join friends or friends-to-be in music chat rooms. Moodagent filters tracks that fit what you're feeling at the moment, allowing you to set "emotional curves." There's even an app for jazz afficionados like Blue Note, and there's Classify for fans of classical music.
ADVERTISEMENT - CONTINUE READING BELOW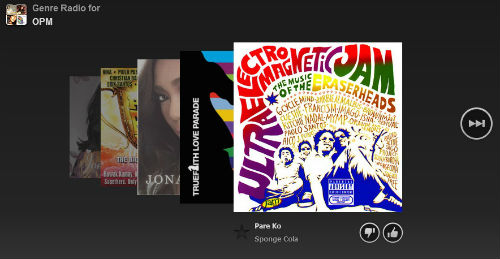 9. Spotify Radio.
If you want Spotify to take the reins, test out the radio feature. You can choose a station based on a genre, artist, album, or song you've liked. With a premium account, you can skip as many songs as you want (just one of the many perks, including high-quality audio and playing any track on demand). Don't like a song? Hit the thumbs-down button so you'll get less similar songs. Love a song? Hit the thumbs-up button so Spotify can play you more tracks like it. This is all thanks to Spotify's intelligent recommendation system, which leads us to our last reason...
ADVERTISEMENT - CONTINUE READING BELOW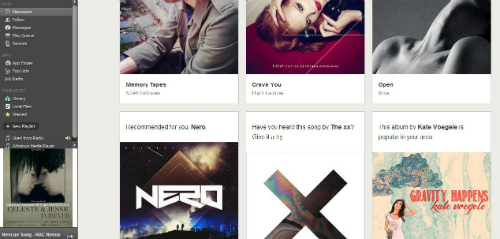 10. Spotify is intuitive.
The best thing about Spotify is that it allows you to be in control of your music as much as possible. Discovering music that doesn't stray too far from your taste is easy, with Spotify suggesting songs or artists based on your Spotify activity. If you want to know what's trending all over or just in your area, Spotify can do that too. Sometimes, the recommendations may not be right, but Spotify learns more about your habits the more you use it. That may sound a little creepy, but it's the way of the future!
ADVERTISEMENT - CONTINUE READING BELOW
If you're convinced to try out Spotify, SPOT.ph is happy to announce that we're giving away 10 premium Spotify accounts! Just follow the mechanics below!
Follow Spotify Philippines on Twitter: @Spotify_PH
Follow SPOT.ph on Twitter: @Spotdotph
Sign-up for your own Spotify account at www.spotify.com. (It's free!)
Share a link to your Spotify Profile Page via Twitter with the hashtag #MabuhaySpotify
Make sure to tag @Spotify_PH and @Spotdotph in your tweet.
The give-away closes on Sunday, April 13, and we will choose and announce the 10 random winners on Monday, April 14. The winners will receive a 3-Month Premium Code each.
Load More Stories