10 Shocking Celebrity Haircuts
Short hair, don't care. It's only a half-rhyme, but we don't mind.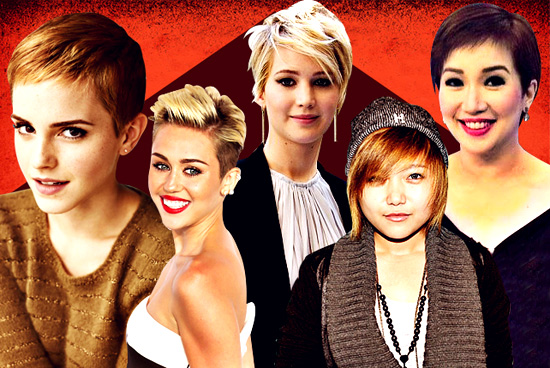 (SPOT.ph) If the number of commercials promoting various hair products is any indication, the dead cells growing out of your scalp are a big deal. Scientists, among other professionals, spend long hours in the laboratory combining the right ingredients to make sure your hair is long, shiny, and fragrant enough to ensnare a mate. It's a complicated and, at times, suffocating enterprise. Sometimes you just want to get up and go.
We are listing 10 people who did exactly that-at the expense of losing the affection of fans. Banal though a haircut may seem, it's a pretty risky move when you're in the business of show and you're judged by how you look.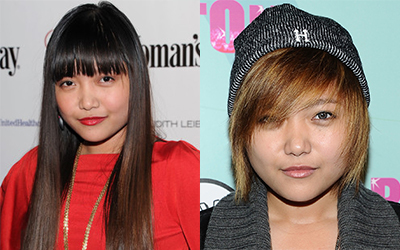 1. Charice
Her earlier adventures with her stylist earned her taunts, insults, and some genuine concern. Who knew so many people could be that affected by a simple trip to the salon? After a series of questionable transformations, we're very glad that she finally found the hair for her and we can only wish that she continues to stay true to herself.
ADVERTISEMENT - CONTINUE READING BELOW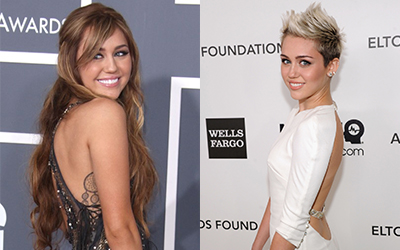 CONTINUE READING BELOW
Recommended Videos
2. Miley Cyrus
The platinum blonde pixie effectively erased all traces of Hannah Montana from our system. Maybe you're fed up with her and her antics, but if you need a reminder of why this was such a big deal, consider what Miley Stewart was to a tween once upon a time. Hannah Montana was not just a TV program-it was a phenomenon.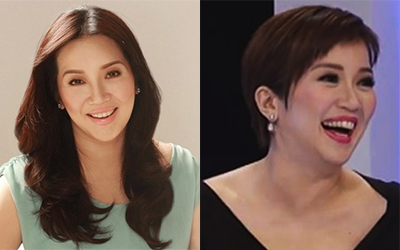 ADVERTISEMENT - CONTINUE READING BELOW
3. Kris Aquino
Let's keep this short: anything she does turns into a spectacle, even when she's desperately trying to convince everyone-herself included-that she's better off without media blitz.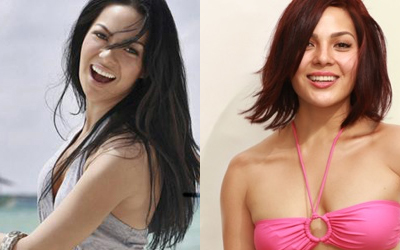 4. KC Concepcion
The shock factor comes from the fact that she's an endorser of Palmolive. Her broken heart opened an opportunity for Carla Abellana to show off her long locks. But when the Mega daughter dyed it a vibrant reddish-violet, she was back onscreen telling us to have a great hair day with a smile on her face.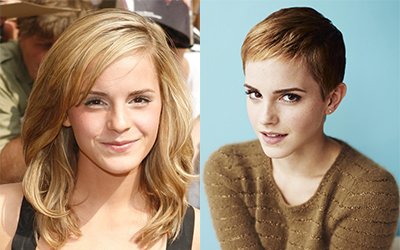 ADVERTISEMENT - CONTINUE READING BELOW
5. Emma Watson
Half of Hermione Granger's personality is stored in her wild hair. It's like her brain uses each strand to absorb knowledge. But that's fiction. The petite English actress wanted to dispel the Potter enchantment and from the pool of snipped tresses, a much hotter Emma Watson rose.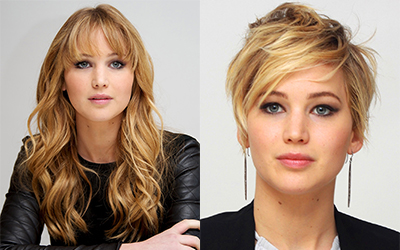 6. Jennifer Lawrence
JLaw's haircut came as a shock because it was completely unnecessary-everything was already perfect. Still, the public remained enamored with her as she sported the hairstyle of her co-star's ex while promoting their film. Liam Hemsworth must have loved the new look.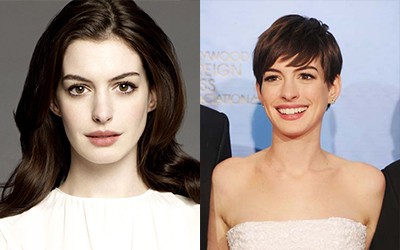 ADVERTISEMENT - CONTINUE READING BELOW
7. Anne Hathaway
All the tears Anne Hathaway shed for her hair and an Oscar paid off well, but, remember, Natalie Portman did it for V for Vendetta and Cameron Diaz did it for My Sister's Keeper. It's not exactly a big deal, but we suppose some people are really attached to their hair...unlike, say, a certain weave-wearing Queen Bee.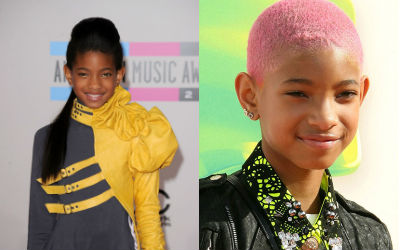 8. Willow Smith
She whipped her hair back and forth in 2010, but decided two years later to shave it off . Will and Jada Pinkett Smith's daughter not only got a closely cropped hairdo, but she dyed her hair in various shades too-from pink to green to yellow.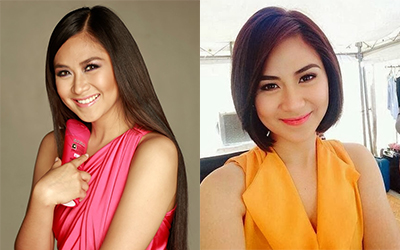 ADVERTISEMENT - CONTINUE READING BELOW
9. Sarah Geronimo
Kudos to Sarah Geronimo for getting a haircut that has nothing to do with a break-up, a role, or some crisis in life...or so she would like us to believe. Sometimes a haircut is just a haircut but this does leave us with one burning question: What will happen to the hairkada?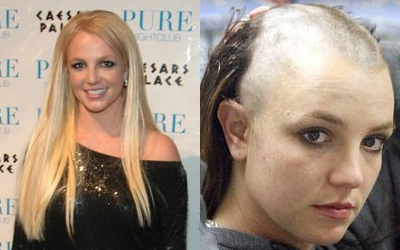 10. Britney Spears
This was the mother of all strange hair-related incidents in recent history. It was a dark time in pop music history, with the paparazzi sinking exceptionally low as they exploited the meltdown of a little blonde girl (okay, not girl-but not a woman either). It's a little funny, but, if you're still in touch with your humanity, it's also pretty scary. There's a South Park episode dedicated to the creepy fascination of the public with the rise and fall of a teen dream. That absurd level of schadenfreude gives us the heebie-jeebies.
ADVERTISEMENT - CONTINUE READING BELOW
Share this story with your friends!
---
Help us make Spot.ph better!
Take the short survey
Load More Stories