10 Joyce Bernal Movies Worth Watching
A snippet of Direk Binibini's work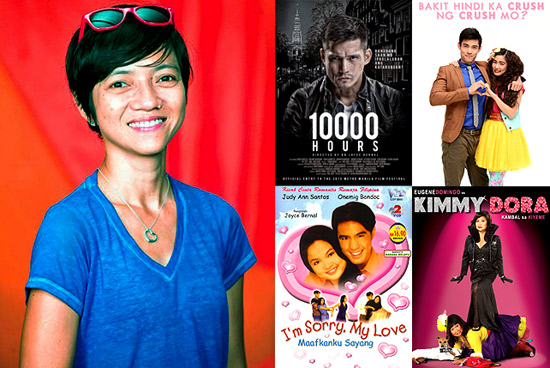 (SPOT.ph) She's been in the industry since 1994. Yes, Bb. Joyce E. Bernal has been working as an editor and director for 20 years-not an easy feat, given the (if you believe the critics) not entirely good state of mainstream Philippine cinema. Since she started directing in 1998, she has steadily produced films that cater to the masa. She knows her audience and she does her best to give the people what they want out of a movie ticket: entertainment.
She has about 26 films under her belt, and we're picking out 10 of the most noteworthy works she has done.
Also Read:
10 Must-Watch Women Directors in the Philippines
1. I'm Sorry, My Love (1998)
Worth watching for: Checking out Joyce Bernal's first major film as a director...and that scene where Tinay (Judy Ann Santos) slaps Sylvia (Gladys Reyes) with a fish.
In this fish-out-of-water tale, Bernal directs Mars Ravelo's Basahang Ginto with humor. A probinsyana in the form of Tinay has the misfortune of getting hit by a car-which leads to the good fortune of meeting the great love of her life (only in the movies), her boss Randy. Aside from making him coffee, she gets asked to play the part of his girlfriend to make his ex-girlfriend jealous. Randy and his cohorts try to train Tinay to be less provincial (cue laughter in the "training" sequence), but Tinay's...erm, "rustic charm" wins in the end. This sets the framework for Bernal's 2013 smash hit, Bakit Hindi Ka Crush Ng Crush Mo?
ADVERTISEMENT - CONTINUE READING BELOW
2. Bakit Hindi Ka Crush Ng Crush Mo? (2013)
Worth watching for: Confidence!
Much like I'm Sorry, My Love, this film follows the contrast of a spunky and overconfident woman (who is "ugly" by movie standards) and the headache she gives her boss as they try to get along...while inevitably falling in love. Formulaic? Perhaps, but Bernal knows which buttons to push to make the Pinoy audience laugh. The comedy is very physical and, as punctuated by the prop glued on Kim Chiu's face, low-brow. Bernal is very open about her love for the ideal of bakya, and this unabashed love makes the gags and jokes work. The goal is to make you laugh and this movie will do just that.
CONTINUE READING BELOW
Recommended Videos
3. Hey Babe! (1999)
Worth watching for: That feeling of "chuvachoochoo"
The highly baduy love story between Nelson and his babe, Abigail (played by one of the strongest love teams of that generation, Marvin Agustin and Jolina Magdangal), was written by no less than Ricky Lee and Mel Mendoza-del Rosario. Bernal amplifies its appeal with cheesy scenes and slapstick choreography, demanding that the cast be at their sweetest best. As if the term kilig wasn't enough to capture that je ne sais quoi that comes with the feeling of amour, this film introduced the idea of chuvachoochoo-complete with song and dance. Nelson's patay na patay moves for Abigail will definitely induce feelings of chuvachoochoo in you.
4. Kimmy Dora: Kambal sa Kiyeme (2009)
Worth watching for: Eugene Domingo's acting chops (and Bernal's execution of Chris Martinez's script)
ADVERTISEMENT - CONTINUE READING BELOW
It's the film that turned Eugene Domingo into a household name. It didn't make everyone laugh, but what the naysayers hate about it is the very same thing that had people flocking to the cinemas: a good old laugh care of a bit of slapstick and light wit. The appeal is very masa and Bernal et al. want you to know that that's not a bad thing.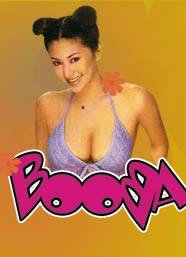 5. Booba (2001)
Worth watching for: Character contrast with Kimmy Dora.
Prior to the box-office success of Kimmy and Dora, there was Rufa Mae Quinto's Booba. Quinto and Bernal would subsequently work on Super B and Masikip sa Dibdib but this is where it all started-and this entry in Bernal's filmography may not be as strong as the others. Watch it and see for yourself where this film soars and where it flounders-great for a study on good and not-so-good bakya.
ADVERTISEMENT - CONTINUE READING BELOW
6. Segunda Mano (2011)
Worth watching for: Unexpected laughs. The sight of blood is frightening, but toilet bowls have a habit of making serious moments funny.
Sometimes, it's not the director's fault if the plot is ridiculous. We commend Bernal for making the most out of what she had. Her comedy-horror film D'Anothers (starring Vhong Navarro and Toni Gonzaga) has its fans, but her straight horror film Segunda Mano earned laughs for an entirely different reason. If you can get past your judgment on Kris Aquino's face (and acting abilities), check out Bernal's try on a new genre.
7. 10,000 Hours (2013)
Worth watching for: It won best picture. Find out why.
After exploring horror, the female film director went on to tackle action. Shot in the Philippines and in Amsterdam, 10,000 Hours is Bernal's biggest movie yet-and the one that she has always wanted to do. It earned her critical acclaim, with the movie sweeping most of the awards at the 39th Metro Manila Film Festival. It seems a little out of her element, but Bernal pulled it off. It's not the greatest action movie of all time, but it is a good action flick-and how long has it been since we've seen one of those?
8. Agent X44 (2007)
Worth watching for: Homage to Tony Ferrer, the original Agent X44
More Get Smart than James Bond, Agent X44 highlights Bernal's skill in handling episodic sketches-more fit for the small screen, we admit. Some of the gags are a bit outdated (sadly, shoe phones aren't quite the marvel that they used to be) and the choreography during the fight scenes was obviously borrowed-from that viral video of guys playing pingpong while being lifted by men in black moving against a black background. But as a director, Bernal knows her stuff. The feel of the spy comedy is strong in this one, but done in a very Pinoy way.
ADVERTISEMENT - CONTINUE READING BELOW
9. All About Love (2006)
Worth watching for: See if you can believe Anne Curtis as a kalesa driver. More importantly, anthologies are a good way to see how strong a director's voice is-or if they have one at all.
"Kayong mga mahihirap, matamayaman!" What? The story is a bit nutty, but Bernal is in her element in All About Love. It has just the right amount of cuteness and conflict, resulting in some decent kilig moments. It's the lightest of the three short films in the anthology-and we like it for that. Bernal stays true to what she likes.
10. Da Possessed (2014)
Worth watching for: You know what they say, you have to see the best and worst in someone to be able to properly say you love them.
She has a Best Director trophy on her mantle (or wherever she chose to put it), and nothing can take that away from her. Our review of Da Possessed acknowledges Bernal's ability to capitalize on her actors' strengths, and, minus the controversy surrounding Vhong Navarro currently, it's a genuinely entertaining film. Bernal is a deft director of very Pinoy comedies. Her latest film is, more than anything, a return to form.
Also Read:
10 Must-Watch Women Directors in the Philippines
Share this story with your friends!
---
Help us make Spot.ph better!
Take the short survey
Load More Stories