10 Fresh Tunes to Listen to This May
Hot summer tracks by Michael Jackson (you read that right), Prince, Lana Del Rey, Imago, and more!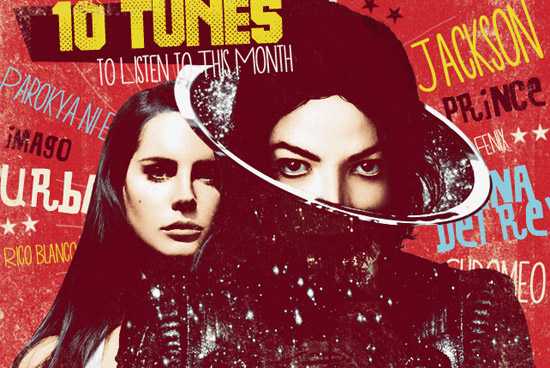 (SPOT.ph) This month's mix has something for all your summer playlist needs. Remember the good sound of Michael Jackson in a Timbaland-produced track, welcome back Prince with his funky ballad, get blues-y with Lana Del Rey, dance to Chromeo's new electro-pop ditty, and get a bit of everything off of Kimbra and Matt Bellamy's collaboration. Plus, we bring you the freshest from Imago, Parokya ni Edgar, Mix Fenix, Urbanddub, Rico Blanco, and Gloc-9.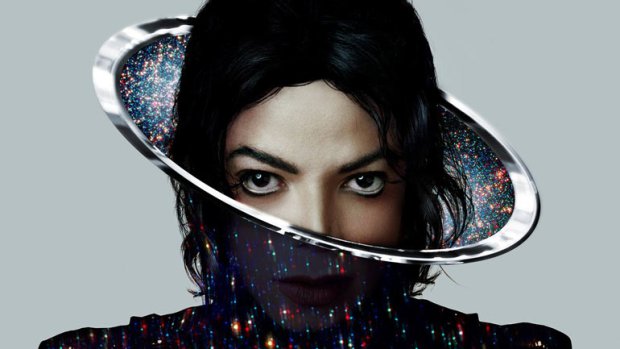 Click to go to Radio.com to stream the track
Song: "Chicago"
Artist: Michael Jackson
"Chicago," a Timbaland-produced track, was actually recorded in 1999 with the title "She Was Loving Me." The "contemporized" track is filled with deep bass and electronic hints, with verses showcasing Michael Jackson's controlled vocals and hooks featuring his signature wailing.
Fun fact: The posthumous MJ album, Xscape, is out on May 13.
Song: "Kapit"
Artist: Imago
We love the haunting buildup of "Kapit," Imago's latest single featuring new vocalist Mayumi Gomez. The hooks are explosive, with heavy guitars and percussion; Gomez, on the other hand, has done a fine job adding her vocals. Imago fans won't be disappointed.
ADVERTISEMENT - CONTINUE READING BELOW
Fun fact: The current lineup of Imago includes Gomez on vocals, Myrene Academia on bass, Tim Cacho on guitars, Zach Lucero on guitars, and Mervin Panganiban on drums.
Song: "The Breakdown"
Artist: Prince
Prince hasn't lost either his funk or glam as proven by this rich and smooth ballad. "The breakdown," a sweet and slow jam, starts off with a few straightforward keyboard chords, improved with laser sounds here and there, and is all put together by Prince's well-loved falsetto.
Fun fact: Prince has reunited with Warner Bros. Records and is reported to be working on a new album, some unreleased music, and a 30th anniversary reissue of Purple Rain.
CONTINUE READING BELOW
Recommended Videos
Song: "Salamat Po"
Artist: Parokya ni Edgar
OPM favorite Parokya ni Edgar is out with a new sunny music video for their single "Salamat Po," which is just about right for summer. The band chills at the beach, with frontman Chito Miranda on his guitar. No fuss, no frills. It's a simple acoustic track for your summer downtime.
Fun fact: According to the band, the single can be called a love song as well. "Lovesong (sic) tungkol sa buhay, pagkaka-ibigan at sa tagapaglikha."
Song: "West Coast"
Artist: Lana Del Rey
In this new track, Lana Del Rey sounds breathy and blues-y. There's an overall dreamy and gloomy feeling in the song, which is not surprising coming from the American singer-songwriter. The slow hooks feature vocals that shift from slightly raspy whispers to sultry croons.
Fun fact: Ultraviolence is Lana Del Rey's forthcoming studio album, and it's expected to drop on May 18.
ADVERTISEMENT - CONTINUE READING BELOW
Song: "Locked Up"
Artist: Mix Fenix
"Locked Up," off Mix Fenix's recently released EP titled Mind Games, is a catchy tune with strong, soulful vocals accompanied by playful guitars and keyboards. We especially love the clarity in Fenix's voice as well as the occasional twang.
Fun fact: Mix Fenix's number-one music influence is local artist Bamboo.
Song: "Jealous (I Ain't With It)"
Artist: Chromeo
You cannot omit this from your summer party playlist. We dare say Chromeo's new single is a tough contender for Song of the Summer. As expected, the sound is very retro-funk and electro-pop with quite comedic lyrics to boot.
Fun fact: Chromeo is a Canadian electrofunk duo composed of David Macklovitch and Patrick Gemayel.
Song: "Hover"
Artist: Urbandub
Urbandub is out with a new music video for "Hover," the latest single off their album Esoteric. Gabby Alipe and Laly Lim's vocals are as powerful as always, keeping up with the fiery and forceful accompaniment.
Fun fact: Urbandub has also been called "The Giant Sound of the South."
Song: "90s Music"
Artist: Kimbra featuring Matt Bellamy
Kimbra collaborates with Muse's Matt Bellamy to produce "90s music," a rather eccentric and layered tune. There's just so much going on in the track - ambient noise, screeches, auto-tuned vocals, and melodic and harmonic shifts.
Fun fact: Kimbra is a recording artist from New Zealand, currently based in Australia.
Song: "Magda"
Artist: Rico Blanco featuring Gloc-9
This stripped-down version of "Magda" will have listeners in awe. It's all about vocals in this track. Rico Blanco's delivery is nothing but clean, and Gloc-9's verses are flawless.
ADVERTISEMENT - CONTINUE READING BELOW
Fun fact: Aside from Rico Blanco, Gloc-9 has collaborated with other local artists like Parokya ni Edgar, Billy Crawford, and Zia Quizon.
Share this story with your friends!
---
Help us make Spot.ph better!
Take the short survey
Load More Stories