MOVIE REVIEW: Maleficent
As the titular character, Angelina Jolie does evil so well. But can the film be considered a wicked delight?
(SPOT.ph) In one scene, Maleficent tells Aurora that she had wings once but that they were taken from her. She might as well have been talking about the movie, which feels like it's been shorn of its wings, failing not just to soar, but to even get off the ground.
Tsk-tsk. How could you have gotten it so wrong, Disney? This is Maleficent we're talking about here, a villain who's larger than life. If there's anyone for whom you could create a rich and textured back story, it would be the villain sporting those killer cheekbones and fearsome horns.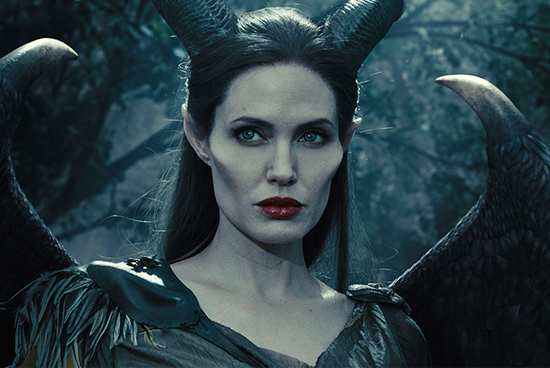 Angelina Jolie chews her part as Maleficent. Photos from the film's Facebook page
Don't get us wrong, despite the flimsy script, Angelina Jolie makes it work and kills it as Maleficent. She is easily the best thing about the movie. It's not easy to fill the shoes-and horns-of such a singular character, but she does it with glee and aplomb. She inhabits the character so fully, creating memorable scenes where she chews the scenery and spits it out. Very Maleficent. We just wish she were given more scenes where she could bare her fangs and claws. She does evil so well.
ADVERTISEMENT - CONTINUE READING BELOW
But even an Oscar winner can't save a movie from poor pacing, disjointed editing, and an erratic tone. And because the movie rushes us from one scene to the next at such a breakneck speed (What's the hurry, Mr. Director, sir?), there's just not enough time for plot and character development. As an audience, one isn't given enough time to feel for the characters or care about their struggles.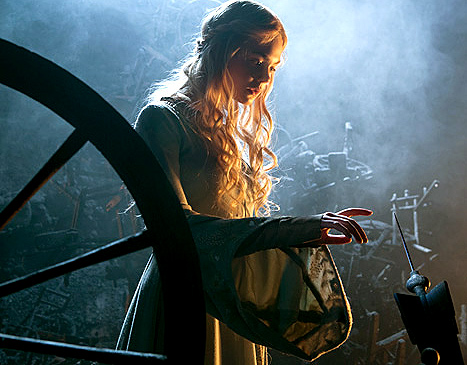 CONTINUE READING BELOW
Recommended Videos
Elle Fanning as Princess Aurora
And speaking of characters, Princess Aurora is given little to do here besides charm us with her sweetness and smile. In fact, 2D Aurora feels more fully formed than this flesh-and-blood version, which is a shame and a waste of Elle Fanning's talent. And Prince Philip? Well, blink and you'll miss him.
The movie is directed by first-timer Robert Stromberg, who won an Oscar for art direction for Alice in Wonderland. Perhaps that's why the movie's focus seems directed towards framing beautiful scenes-art direction, after all, being complementary to cinematography-rather than creating a cohesive narrative.
ADVERTISEMENT - CONTINUE READING BELOW
In the film, when Maleficent finally gets her wings back, she soars once more. Wish we could say the same about the movie.
RATING: •• 2 out of 5 spots
Maleficent is currently showing in theaters.
Share this story with your friends!
---
Help us make Spot.ph better!
Take the short survey
Load More Stories