10 Highlights From Anne Curtis' Dyesebel
In true pop scholarship, we took down notes on the ABS-CBN mermaid series. Here are 10 of the things we realized.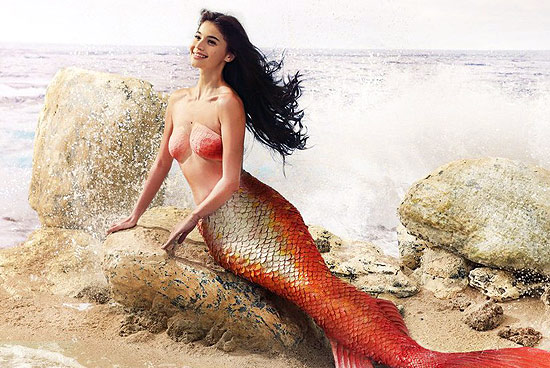 (SPOT.ph) In our increasingly modern, complex milieu, do fantasy teleseryes still have a place in the hearts and minds of televiewers?  The producers seem to think so as they have made us enjoy or endure many a fantaserye over the years.
They seem especially fond of mermaid tales, and blame it on our local lore. Thus, mermaids have been featured among the networks' competing series. There was ABS-CBN's Marina back in 2004, topbilled by Claudine Barretto.  This was spoofed by Rufa Mae Quinto in her GMA series Marinara. Then GMA struck gold with Dyesebel starring Marian Rivera. ABS-CBN also came up with Aryana, a pre-teen mermaid, in 2012.
Now, Dyesebel is back in ABS-CBN, with Anne Curtis in the lead.  This is not the first time Anne has played a mermaid.  She did it in Dyosa. But the mermaid there was only one of three mythical characters.  Anne's Dyesebel has been giving the other mermaid series (featuring twin mermaids) stiff competition in the ratings game. After watching Dyesebel for a while, we've come up with a list of 10 best things about the series:
1. Anne Curtis is the oldest Dyesebel.
As Mars Ravelo penned it in his comic-book series, Dyesebel was supposed to be a very young and naïve mermaid.  That is why relatively young actresses played the role in movies.  Edna Luna and Vilma Santos were both 19, Alma Moreno was 18, Alice Dixson, 23, and Charlene Gonzales, 22. On television, Marian Rivera was 22.
At 29, Anne Curtis is the oldest Dyesebel.  Yet that hardly matters, because she exudes youth and naivete with her girlish charm, face, and that small, high-pitched, girly voice that recently launched two successful concerts at Araneta and revamped our collective appreciation of what qualifies as singing. More on that voice in the next item on our list.
ADVERTISEMENT - CONTINUE READING BELOW
2. Anne's "siren call"
The usual folklore has it that mermaids have such lovely singing voices that they can lure sailors into crashing their boats on the rocky coast where these nymphs loll and sing. In one episode of Dyesebel, Anne's singing drives away instead the mermen who are poised to capture and harm her and some of the "merkids." Anne's off-key voice is a tongue-in-cheek reference to her singing "career." You have to praise the writers of this serye for daring to impose this sublime insult on their own star. More admirable is Anne's bravado, and with her singing, we now have a voice to drive away the encroachment on Panatag shoal.
CONTINUE READING BELOW
Recommended Videos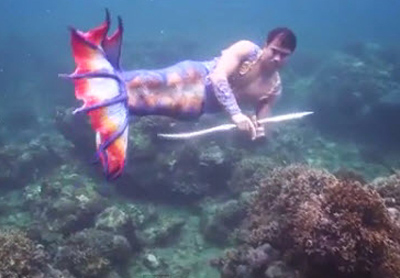 Sam Milby as Liro in an underwater scene
3. Under the sea
Underwater scenes are difficult and expensive to film. We're glad that Dyesebel doesn't scrimp on its budget when it comes to those scenes. But the underwater kingdom of the mermaids, particularly the lair of Queen Dyangga, obviously had to be filmed in a studio. It's still a big improvement from the Dyesebel of Vilma Santos (see SPOT.ph's review)-whose shoddy production, to be sure, gave that film a trippy look.
ADVERTISEMENT - CONTINUE READING BELOW
4. A mermaid tail
In the earlier trailers of this series, Dyesebel is seen with a pink tail. By the time the series was aired, she was back wearing an orange-hued tail. Much as we love pink (what girl doesn't?), a pink tail seems to veer too far from the traditional color scheme. Goldfish and lapu-lapu have orange tails. So did Marian, Charlene, and Alice. But we can't help asking: what's wrong with the more common tilapia hue? At least Vilma's tail resembled a bangus.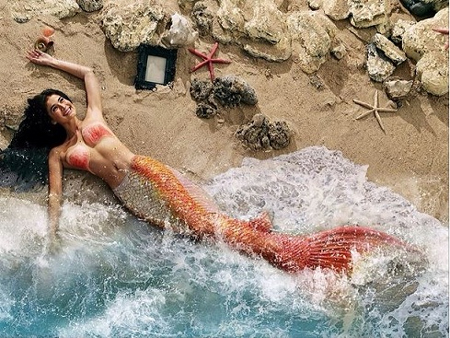 5. Dyesebel's wardrobe
A fish-scale brassiere (in the same orange color) covers her chest, and this is the first time, we believe, that Dyesebel has worn such protective covering. It seems to work better because it looks more "natural" than the clam brassieres worn by previous Dyesebels. We just hope Dyesebel won't have to endure any wardrobe malfunction like Anne did in ASAP a few years back.
ADVERTISEMENT - CONTINUE READING BELOW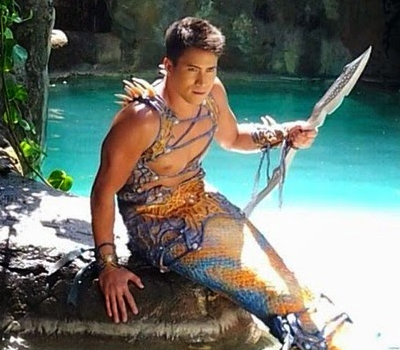 Sam Milby
6. The leading men
Sam Milby is Liro the merman, and Gerald Anderson is Fredo the human. We're sure some would have preferred that they switched roles. Many have been rooting for a comeback of the Anne-Sam love team. But years of being in the Philippines have not made their American accents any less discernible when these guys, especially Sam, deliver their lines in Tagalog. More practice, guys.
7. Mermaids in Manila Bay
We're aware of the advisories against swimming in historic (and now toxic) Manila Bay. But this has not deterred those who are desperate to escape the summer heat. Neither does this stop Dyesebel's merfolk, especially her adoptive mother Banak (Ai-Ai Delas Alas), from swimming in the murky bay. Maybe they're just as adaptable as the janitor fish thriving in the Pasig.
8. The sidekicks
The series has given Dyesebel two sidekicks in the "Disneyfied" characters of an animated squid and a seahorse. But how do they survive in their close-lidded plastic container? Relax, it's just a mermaid drama.
ADVERTISEMENT - CONTINUE READING BELOW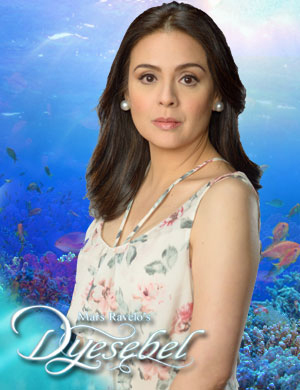 Dawn Zulueta
9. A mother's love is fierce.
Dyesebel's adoptive mermaid mother Banak would go to great lengths to be reunited with her on dry land, even swimming in the toxic bay. Dyesebel's real mother, the human Lucia (Dawn Zulueta), is just as fervent, and she never stops looking for her after their separation, when Dyesebel was still an infant mermaid. She even risks being perceived as going crazy in her obsession with mermaids.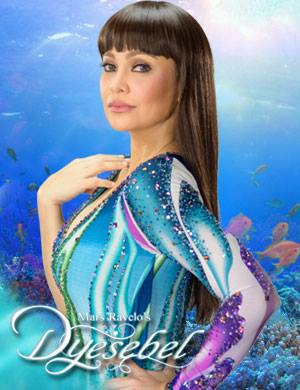 ADVERTISEMENT - CONTINUE READING BELOW
Eula Valdez
10. The villainesses have it.
Dyesebel's female antagonists-Dyangga (Eula Valdez) and her princess daughter (Bangs Garcia)-are sexy and sassy and provide a strong counterpoint to her sweetness and innocence. Their counterparts in the human world are Fredo's mother (Zsa Zsa Padilla) and ex-girlfriend Betty (Andi Eigenmann).  Together, these villainesses make Dyesebel's life difficult on land and at sea, and they are good at it.
Share this story with your friends!
---
Help us make Spot.ph better!
Take the short survey
Load More Stories