10 Interesting Things About Ang Dalawang Mrs. Real, GMA's New Mistress Show
Starring Maricel Soriano, Dingdong Dantes, and Lovi Poe, this new teleserye with a "mistress" theme seems to have a fresh take.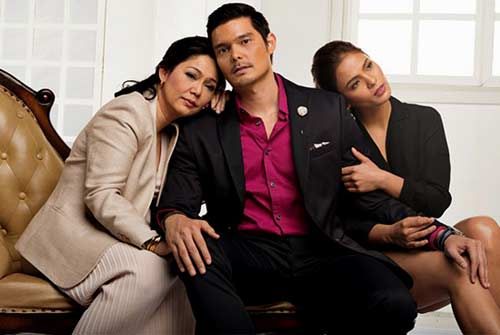 Maricel, Dingdong, and Lovi strike a teleserye pose
(SPOT.ph) There seems to be a lot of attention being focused on mistresses lately, judging by the teleseryes that have been coming up one after the other on primetime.
ABS-CBN's The Legal Wife, which has enjoyed a wide viewership since it first aired in January, is on its final week, as of this writing. GMA's My Husband's Lover from 2013 was also a big hit. The show was obviously still within the extra-marital paradigm, no matter that Dennis Trillo was the "mistress" here. Now, GMA has a new addition to the mistress "canon": Ang Dalawang Mrs. Real, which premiered on Monday, June 2. We can't tell yet how the Dingdong Dantes-Maricel Soriano-Lovi Poe dynamic will fare among TV audiences. But the premiere telecast was interesting enough for us to point out these 10 highlights:
1. The opening sequence
The series opens with a shot of a long and winding highway with motorcycle racers whizzing past.  In the background, we hear fast-paced music, a gloved hand grasping the handlebar and a boot resting on the pedal, then we see a closeup of Dingdong through his helmet.  We then hear Maricel's voice saying, "Life is a race and our aim is to chase for our dreams." Was this a reference to that famous line in Working Girls? The shot is clean, clear, and crisp-as if we're watching a movie. That's how polished the teleserye is today, and this quality sets a brisk and exhilarating tone for Ang Dalawang Mrs. Real. But it seems the series is too much in a hurry to tell its story, as the succeeding sequences would show.
ADVERTISEMENT - CONTINUE READING BELOW
2. The "accidental" first meeting
It is established that Maricel's character, Millet Gonzales, enjoys a successful career as an educator and that she comes from a well-off family with loving and suppportive parents, Henry (Robert Arevalo) and Aurora (Celeste Legaspi). Millet seems to have everything except true love, of course, which she yearns for. But as her mother explains, "Love is an accident waiting to happen." Quite literally, this aphorism is how Millet meets future husband Anthony Real (Dingdong Dantes). He rushes to her aid in the course of an accident (nice tweaking of this melodrama "vehicle"), and in the ambulance, she has her first blurry view of her handsome future husband.
CONTINUE READING BELOW
Recommended Videos
3. Ten years later
Cut to this interval and Millet and Anthony are celebrating their 10th wedding anniversary.  The viewers are thus deprived of a glimpse into the couple's first decade together. So we have no clues explaining the near-future (the second Mrs. Real, Lovi Poe's character Sheila Salazar) that we can predict anyway, even with a chockfull of spoilers.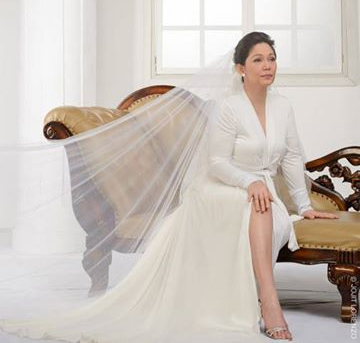 ADVERTISEMENT - CONTINUE READING BELOW
Maricel as mild-mannered melodrama queen, taking off from her best work in the genre
4. Maricel's nuanced acting
There have always been two distinct facets of Maricel's persona: the rampant comedienne nurtured by her screen father, Dolphy, and the drama queen of Soltera and A Love Story, channeling Vilma and LT, and luxuriating in the elegant pathos of the best in Pinoy melodrama. This is the Maricel we see in Dalawang Mrs. Real. It's a template that Lovi Poe has also mastered in her GMA series, and in her critically acclaimed performance in the indie film Sana Dati. But here she assumes a spunkier persona-the free-spirited, independent, and younger Mrs. Real.
5. The solid supporting cast
Besides Robert Arevalo and Celeste Legaspi, Jaime Fabregas and Coney Reyes (as Anthony's parents, Jun and Sonia Real) also turn in wonderful performances. The back story of these elders in the lives of Millet and Anthony, especially in terms of how they influence this couple, also reveals some solid writing in this serye.
6. The meddling katulong
If there is anyone in the series who upsets Millet's demeanor, apart from her father belittling her husband, it must be her meddling domestic who periodically reports to her mother-in-law Anthony's maltreatment by his father-in-law. She even taunts Millet's adopted son who has ADHD and has difficulty reading. Quite daring for this serye to cross over into these culturally sensitive areas.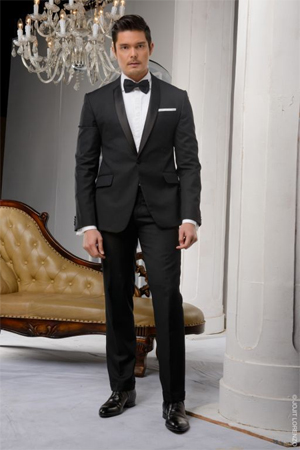 ADVERTISEMENT - CONTINUE READING BELOW
Dingdong Dantes as Anthony Real
7. Love (or lust) at first sight
Anthony's first encounter with Sheila at a mall is an instant giveaway of his character as a dutiful if potentially unfaithful husband. Naturally this scene is fitting for a double-entendre dialogue, in true melodrama fashion. A saleslady inquires if there's anything else he likes. "Oo, pero gustuhin ko man, hindi na pwede. May asawa na ako."
8. The domineering father-in-law
It's the domineering mother-in-law we're used to watching in most television dramas. But in this show, it's Anthony's father-in-law, appropriately named Henry (which means home ruler; consulting a dictionary of names is SOP for scriptwriters), who is the cause of misery in Anthony and Millet's otherwise stable domestic life as a couple. Robert Arevalo is always a joy to watch even in roles that are beneath him.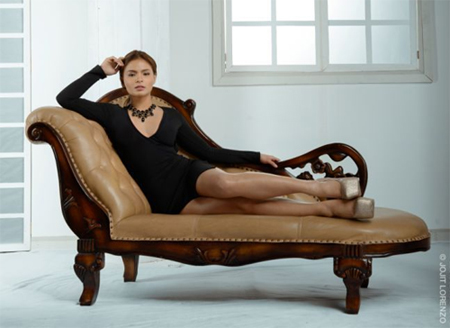 Lovi Poe as Sheila Salazar-Real
9. No highwayman, this guy
Yes, there's another highway encounter that the writers of this serye have deemed to be similar to how Anthony meets Millet. (And there's also yet another highway incident involving a random little boy whose ball gets stuck under a car and whom Anthony helps.) Anthony's running into Sheila is a more complicated encounter that leads to the latter's epileptic fit or what seems like it. This is a teleserye, after all, so anything that aggravates what should otherwise be typical happenstance is welcome. So they end up in a hospital and this is where the premiere telecast ends, but we're given a glimpse of the next episode, when Anthony calls his wife to explain that he had to help somebody or words to that effect. This is a serye, all right. The plot gears up like a car on a freeway.
ADVERTISEMENT - CONTINUE READING BELOW
10. The ominous background music
It may seem a trifle, but that score, every time a new sequence is underway, is so very much like The Legal Wife. Considering that both shows have the same theme, must they also share the same music? Yet all in all, an exciting first episode, and this show promises a different take on the mistress theme.
Photos from the show's Facebook page and gmanetwork.com
Share this story with your friends!
---
Help us make Spot.ph better!
Take the short survey
Load More Stories