10 Gorgeous Movie Homes We'd Want to Live In
Sign us up for a staycation. Gorgeous romantic lead included, please.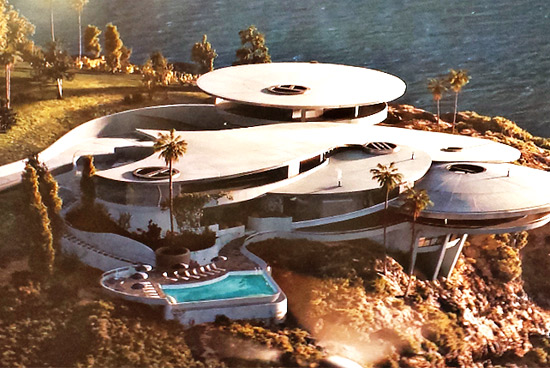 (SPOT.ph) Whether they're real houses or the product of movie magic, films have given us some amazing  homes as the stage for the story. Sometimes they're such great eye candy, we can hardly focus on the plot. We've picked 10 of our favorite fictional houses that we want to materialize from the silver screen to real life.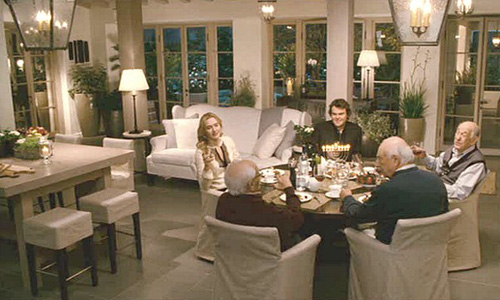 1. The Holiday
Amanda's (Cameron Diaz) home is large and great for entertaining guests, but this workaholic mostly sticks to her study. After discovering her boyfriend's affair, she swaps homes with Iris (Kate Winslet), who lives in a quaint cottage in England-a stark contrast to Amanda's California home. The house is brought to life by Iris, who's also escaping love troubles of her own. A huge pool, a massive movie collection, a fabulous kitchen, and remote-controlled lights and curtains that shut off when you want some shut eye...if only every break-up could be solved with a staycation in this house.
ADVERTISEMENT - CONTINUE READING BELOW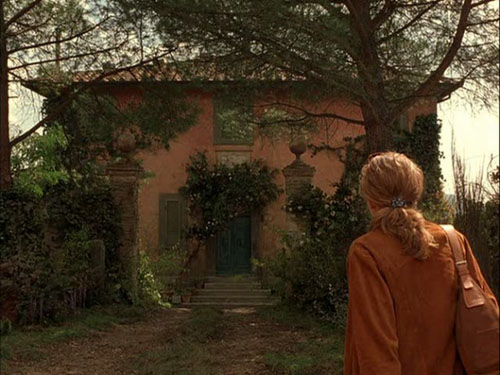 CONTINUE READING BELOW
Recommended Videos
2. Under the Tuscan Sun
Another movie that has a house at the center of its story is Under the Tuscan Sun. After a bad divorce, Frances (Diane Lane) takes a trip to Italy and there, she finds and falls in love with Bramasole (no, that's not the name of a hot Italian man, but she does meet one in the movie so don't worry). Much like her life, the Italian villa is falling apart. Frances decides to buy it and with a small team of Polish workers who hardly speak English, she renovates Bramasole. The rundown house slowly transforms into a rustic and charming home as Frances gets her life together again as well. It seems Hollywood is telling us if you've just suffered a bad break-up, find a nice house?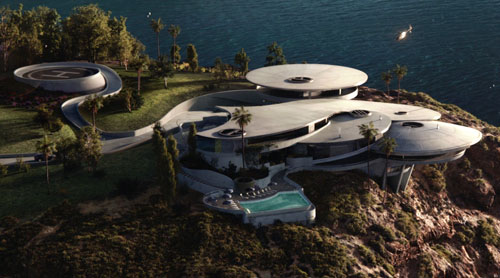 ADVERTISEMENT - CONTINUE READING BELOW
3. Iron Man
Tony Stark (Robert Downey Jr.) is a pioneer of computer engineering and electronics so it's no surprise that his Malibu home is a work of art-outside and inside. The sleek, glass-and-concrete house sits on a cliff, has a heli-pad, a pool, and a garage that secures Tony's car collection and of course, his Iron Man suits. Unfortunately, we all had to say goodbye to the gorgeous Stark residence in Iron Man 3 when an attack from the Mandarin obliterated the house and plummeted the remains into the ocean.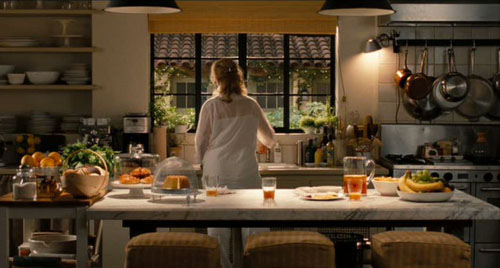 4. It's Complicated
Jane's (Meryl Streep) Santa Barbara Spanish-style ranch is a real-life house in Hidden Valley, California. The interiors were all built on a soundstage, but they're still dreamy! Being a baker, Jane has an amazing kitchen in her home along with a cutting garden outside. Jane hires Adam (Steve Martin) to re-model her home, but we can't see why. It's pretty much perfect.
ADVERTISEMENT - CONTINUE READING BELOW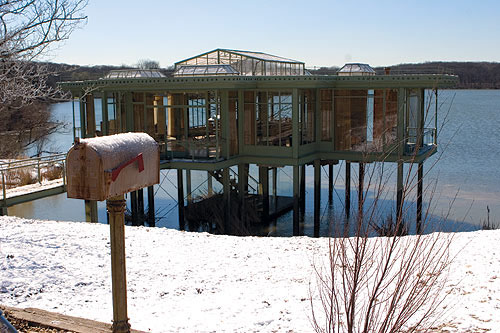 5. The Lake House
The iconic house was built specifically for the film. Perched on steel beams atop a lake, this house features floor-to-ceiling glass windows, giving its residents an unobstructed views of the lake, sky, and mountains. Oh, and there's a tree growing in the middle, too. How cool is that? Sadly, the crew had to demolish the house after filming. We can only hope someone will recreate this fabulous home and invite us over for a weekend.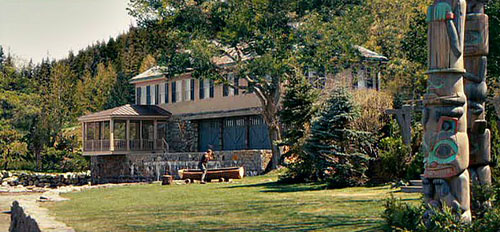 ADVERTISEMENT - CONTINUE READING BELOW
6. The Proposal
When Andrew (Ryan Reynolds) brings Margaret (Sandra Bullock) to meet his family, Margaret is in for a surprise. They live in Sitka, Alaska. Specifically, on an island far from the already isolated town of Sitka. The large, wood and stone house is a real home that's actually in Boston. It got an "Alaskan makeover" for the movie, which included digitally adding in totem poles and those beautiful blue mountains. Our favorite part of the house is the barn, where Andrew and Margaret hold their wedding.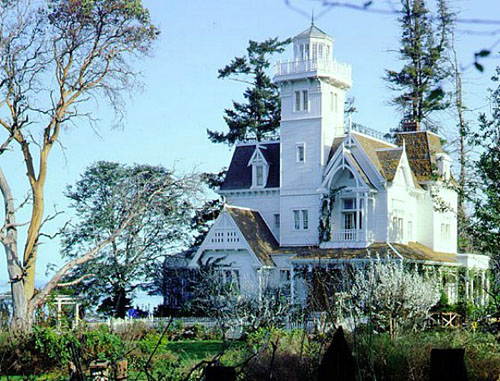 7. Practical Magic
This New England Victorian lakeside home was all fake, even the flowers. Like flying on broomsticks and casting love spells, we wish it were real. Who could forget that iconic scene when Sally (Sandra Bullock) and Gillian (Nicole Kidman) made midnight margaritas with their aunts in the kitchen? They even had a pantry for storing potions. It also helps that they had a nice garden to bury crazy ex-lovers in.
ADVERTISEMENT - CONTINUE READING BELOW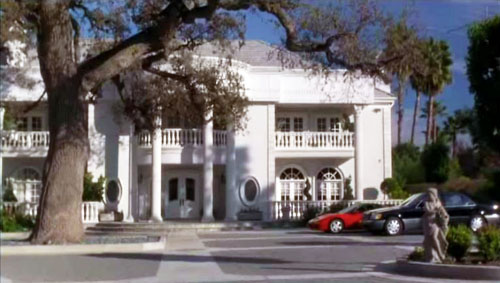 8. Clueless
"Isn't my house classic? The columns date all the way back to 1972," says Cher (Alicia Silverstone), when she gives the audience a tour of her house. It's a big, classic, all-white California mansion with all the perks that you get when your daddy's a big-shot lawyer-a fountain, a pool, a big living room, but best of all...a massive walk-in closet that you can browse through with your computer. Way cool.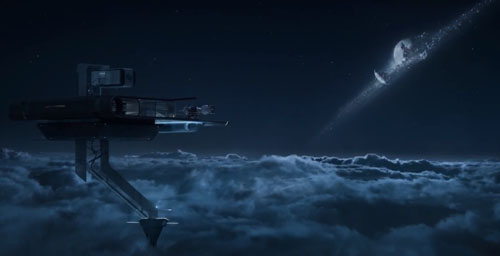 ADVERTISEMENT - CONTINUE READING BELOW
9. Oblivion
If you're one of the few humans left on Earth and assigned to protect energy generators, you might as well get awesome digs, right? It doesn't get any more futuristic or gorgeous than the home Jack (Tom Cruise) and Vika (Andrea Riseborough) share in this movie. Our favorite feature is the pool. We'd love to take a dip in that-it'd be like swimming in the sky!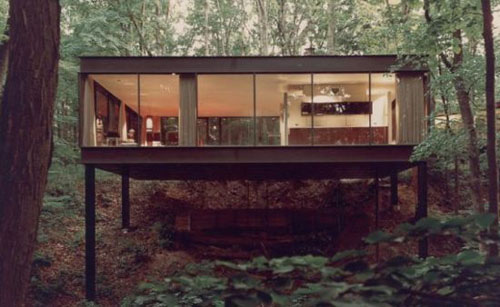 10. Ferris Bueller's Day Off
Before Ferris (Matthew Broderick) goes to hit the town on a school day, he stops by his best friend's house to get Cameron (Alan Ruck) and Cameron's parents' Ferrari. We only get a few minutes with this steel-and-glass home nestled in the woods of Illinois, but maybe the new owner of this real-life beauty will let people take a tour (crashing European convertibles through the garage not included, of course).
ADVERTISEMENT - CONTINUE READING BELOW
Share this story with your friends!
---
Help us make Spot.ph better!
Take the short survey
Load More Stories