10 Observations from Sana Bukas Pa ang Kahapon
Will it fill the void left by <em>The Legal Wife</em>?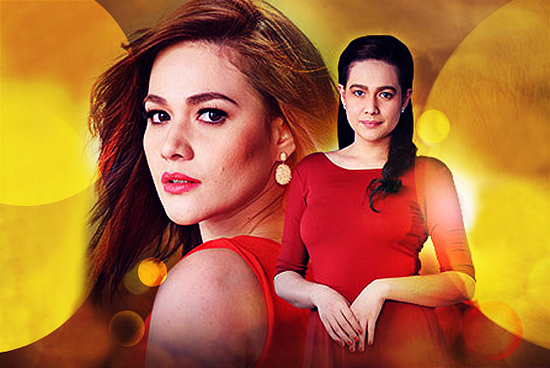 (SPOT.ph) After a successful whirlwind run of barbaric yelling, hair pulling, face slapping, shoe throwing, and other highly dignified confrontations, The Legal Wife finally bid the audience goodbye on Friday, June 13. It settled on a rather peaceful note, with Nicole making amends for her mistakes and Monica leaving Adrian (but, as hinted, not for good). Of course, every dramatic farewell signals a hello to another much-hyped new drama.
In this case, we have one that is headlined by Bea Alonzo playing three characters. They share a similar face but lead slightly different lives and are brought together by a magic we only know as fate in Sana Bukas Pa Ang Kahapon . We have Rose, the kind but unattractive looking chocolatier who, at first glance, looks like she might be a relative of (the other Bea character) Betty La Fea (bushy brows, protruded teeth, and frizzy hair minus the specs, the braces, and the bangs). She's probably the nice one.
On the opposite end of the spectrum is Emanuelle, a successful and feisty lawyer who's so devoted to her career, family comes second. And the third character (we assume) is Rose who went under the knife after an explosion, taking Emanuelle's identity and becoming a spunkier version of her past self.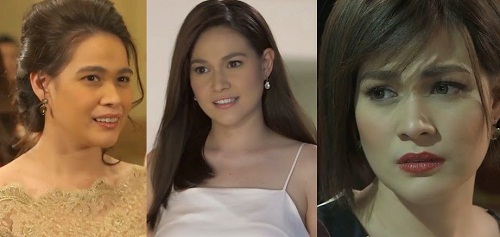 ADVERTISEMENT - CONTINUE READING BELOW
The first episode premiered Monday, June 16. We're breaking down the 10 things we got (or didn't) from the show's pilot. Will it fill the void left by The Legal Wife? Read on and judge for yourself.
1. Chocolates, everybody loves chocolates
The episode starts with a montage of the various stages of making chocolate, which had our mouths watering within the first few minutes, coupled with Rose's (Bea Alonzo) narrations, which range from how everyone loves chocolates to the process of making one, and what life was like while she was growing up. To set the tone for the series, she ends the narration with a quote reminiscent of Forrest Gump, which went something like this: "Ang buhay ay parang tsokolate, minsan matamis, minsan mapait, at minsan magugulat ka dito".
CONTINUE READING BELOW
Recommended Videos
Kudos to the nice insight.
2. A chocolatier allergic to, gasp, chocolate.
Rose loves the business of chocolate, but does not and cannot eat them. Symbolic or just a character quirk? We don't know. We don't really get what the irony is for but this does make things easy for the kontrabida of the show. They can just make her eat chocolate secretly. End of story. Bye bye.
3. Another family business story
No stranger to the serye scene is the success story of one's family business. Enter the Buenavista Criollo chocolate company, which has been in the business for 35 years and is the top seller in the country (how we all missed it, we don't know). Rose's father is the president of the family business, who started as a humble cocoa farmer in the province. At a company party celebrating their longevity in the industry, he announces that he plans to step down from the position and declares his successor. And yes, you guessed it right, Rose is in the running for the presidency and so are two others who we assume will be the show's main antagonists.
ADVERTISEMENT - CONTINUE READING BELOW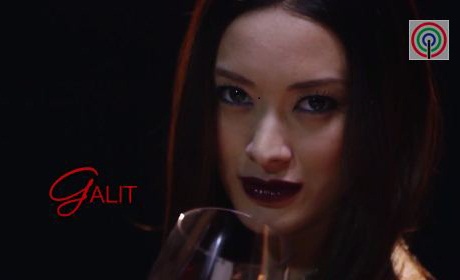 4. Sasha looks like the ultimate definition of the kontrabida
It's obvious that Sasha (Maricar Reyes) has got the look of the villainess down. Playing the step daughter who's fighting for her step-father's affection and the company's presidential position, her face is on perma-cold stone, ultra bitchesa mode. Add to that her venomous eyes plus the snaky and manipulative body language, and you've got a new kontrabida you'd love to hate with a passion.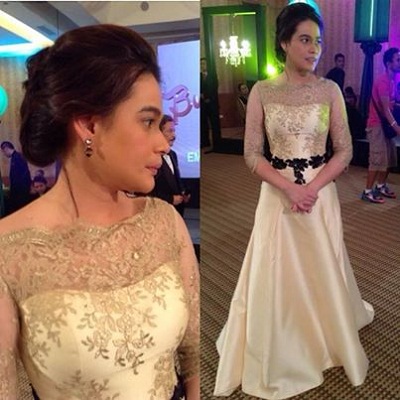 ADVERTISEMENT - CONTINUE READING BELOW
5. Rose Buenaventura is apparently so ugly, men have to be "hired" to dance with her
She is the company president and owner's eldest daughter. Yes, she's a career woman as well as one of the VPs and has the best chance of running it after her father retires, but as the saying goes, you just can't have everything. Therefore, she's socially awkward and unattractive. The somewhat bushy eyebrows and the buck teeth are visible enough. We get that she's not the standard definition of beauty but way to rub salt in the wound by having her maid secretly persuade men to slow dance with her.
6. Patrick comes out of nowhere and has perfect timing
When the prom-like slow dance portion starts and Rose is seen standing in the sidelines by herself, Patrick steps in (Paulo Avelino). Just as he enters, he sees her and she looks back to see him, and then the sparks start flying. Later, we find out that he actually doesn't know anyone in the party and arrived alone. Better late than never, especially when you're hot and ready to sweep at least one girl off her feet.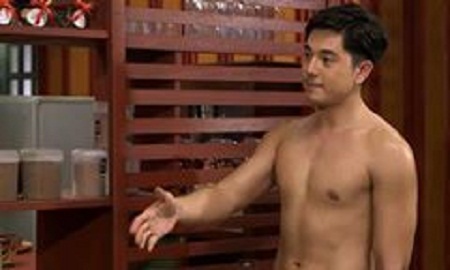 ADVERTISEMENT - CONTINUE READING BELOW
7. Paulo Avelino is smoking hot
As if chocolates aren't enough, Paulo Avelino as Patrick makes our mouths water too. Not only does he have the boyish looks and charm that make hearts melt, he also gets undressed! We're talking pecs, biceps, triceps, and abs on full display-all for your viewing pleasure. The camera lingers on his toned bod more than once, and even when he puts on a shirt, he seduces Rose as he comes inches within her with his velvety voice, and his suggestive way of eating chocolate. Sigh.
8. A decent attempt to blow your mind during the last few minutes through a twist
If you thought that everything was going well for our bida and her knight in shining armor, the last few minutes of the pilot episode hits all the right notes of a classic melodrama. Apparently, the good-natured Patrick, who wasn't able to finish college or study in culinary school but is able to make good chocolate, is part of a larger scheme against Rose. The last scene shows Patrick with liquor on his table when Sasha enters the room, telling him how good a job he's done deceiving Rose. The last sequence has the screen divided into two parts: Rose telling her father about Patrick and how she wants him to be the shop's chocolatier; and on the opposite side, Sasha and Patrick hooking up.
9. Emanuelle is a no-show
The show promises three characters played by Bea Alonzo. Emanuelle is the second one we always see in the show's teasers. But, her life wasn't shown parallel to Rose's in the premiere telecast. No appearance in the last few minutes or even in the "abangan" portion after.
ADVERTISEMENT - CONTINUE READING BELOW
10. It's actually engrossing
No breakout performances yet. But let us tell you this: 45 minutes of chocolates, Paulo Avelino, and so far, a promising onset, are enough for this show to be a daily habit. Well, for now.
Catch Sana Bukas Pa Ang Kahapon weeknights on ABSCBN right after Ikaw Lamang
Share this story with your friends!
---
Help us make Spot.ph better!
Take the short survey
Load More Stories