10 Out-of-the-box Filipino Teleseryes
Some soap operas don't need to bank on amnesia.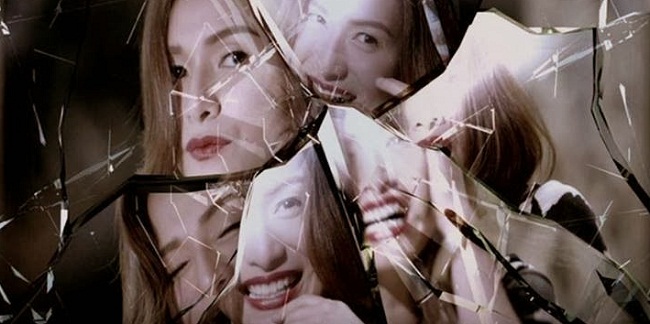 (SPOT.ph) There's a simple formula to Filipino soap operas. (Read: Top 10 Most Overused Telenovela Plots.) Amnesia, of course, is common in the local world of teleseryes. Kindness always makes some kind of social or physical flaw seem more bearable. Then there's that minor problem of one character being half-something (half-water, half-fish, half-frog). Don't even get us started on baby-switching (apparently, fictional hospitals suck at security).
The formula works, obviously. Because no matter how familiar storylines seem, we're still glued expectantly and excitedly to the TV every 8 p.m. But we also wonder why some Filipino shows love to rehash old plots to no end when we're perfectly capable of coming out with more creative themes. My Husband's Lover (which is exempted from this list) is a good jumping off point, but read about these 10 other unique approaches to soap-opera traditions. Never mind that they're not totally devoid of clichés. Their deviations from the usual are a good way to start.
ADVERTISEMENT - CONTINUE READING BELOW
The list is not ranked.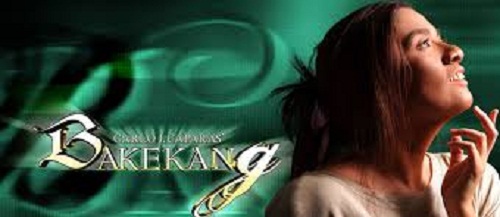 1. Bakekang (2006)
Why It's Different: Based on Carlo Caparas' first novel with a female lead, Bakekang is not your average heroine. Unlike the typically gorgeous mestiza, Bakekang has a more unconventional appearance and she stays that way until the last episode. There's no mahiwagang kandila or blusang itim to turn her into a temporary beauty. She's no damsel in distress or kawawa either.  Bakekang doesn't wallow in pity and cry the entire duration of her screen time. She's a strong-willed woman determined to change the course of her life and rise despite ridicule.
ADVERTISEMENT - CONTINUE READING BELOW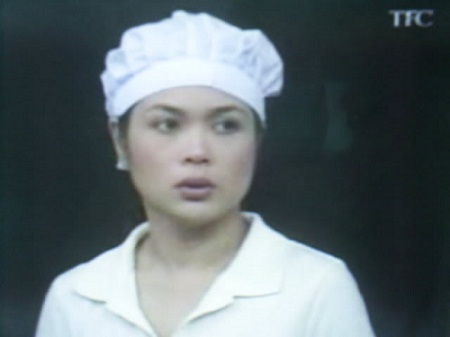 2. Ysabella (2007)
Why It's Different: It's about chicken. Ysabella revolves around the manok ni Rosario and manages to stretch that topic for nearly seven months. The teaser makes it seem like a cooking show, but this culinary drama started way before cooking challenges became the "in" thing.
The show is about a girl who develops an inclination for cooking at a young age. She aspires to be a great cook like her mother, hoping that her natural skills could take them out poverty someday. Her mother dies without seemingly passing on her reecipes. Don't expect a sudden familial twist where Ysabella finds out that her mother is actually alive and comes back for her. She swears to avenge her mother, but the show is ultimately about becoming the best chef (and having the best chicken) in town.
ADVERTISEMENT - CONTINUE READING BELOW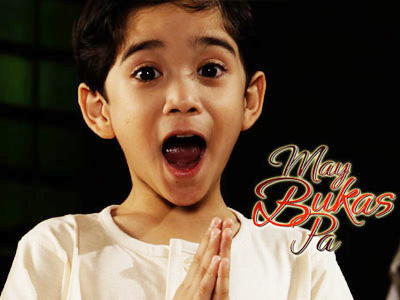 3. May Bukas Pa (2010)
Why It's Different: Santino, the wide-eyed orphan adopted by priests into their monasterial living, conquered the airwaves in his 263-episode run-and for good reason too. Unlike heavy dramas, the show is mostly feel-good in nature and tackles spirituality in a non-standoffish way. His adventures with his best friend, Bro (Jesus), and his encounters with the people endeared viewers. His search for his purpose in life is a relatable concept and, in this case, not farfetched.
ADVERTISEMENT - CONTINUE READING BELOW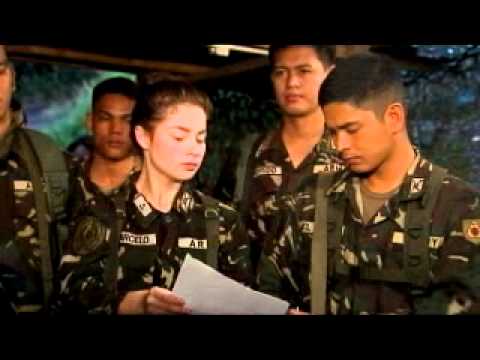 4. Minsan Lang Kita Iibigin (2011)
Why It's Different: The title is a misnomer because we don't really see how it relates to the plot, but this teleserye is chock-full of themes: duty, principle, and family. It gives us a glimpse of the lives of military men and women and, on the other side of things, the rebels in the mountains-all expressed through twins that, in a Parent Trap sort of way, trade lives and loves.
ADVERTISEMENT - CONTINUE READING BELOW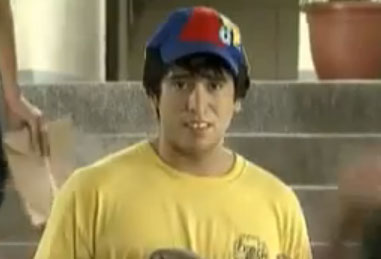 5. Budoy (2011)
Why It's Different: Hello, ako Budoy! was perhaps one of the most popular quotes of 2011. Dubbed as the network's (ABS-CBN) "advocaserye," the titular character has Angelman Syndrome, a disorder of the brain affecting speech, development, and intellect. Essentially, Budoy is a boy trapped in a man's body. Rather than the tried and tested formula of  bidas with unrealistic animal mutations, "Budoy" showed viewers the interactions of the mentally handicapped. The storyline loses its way somewhere in the middle when Budoy suddenly became a gorgeous-looking genius (with straight teeth) after a scientific breakthrough, but it ends on a high note.
ADVERTISEMENT - CONTINUE READING BELOW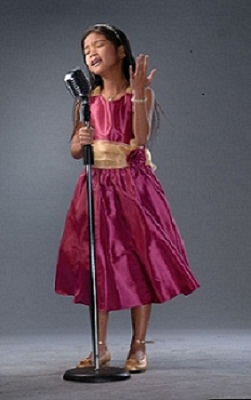 6. Biritera (2012)
Why It's Different: The premise is simple really. A young girl, Roseanne, wants to fulfill her dream of becoming a professional singer. A YouTube video of her performing becomes viral and launches her into instant stardom. Roseanne then begins her quest as a full-fledged biritera to help her mom and fulfill her lifelong dream. This teleserye reveals how a young child can cope with the pressure of being under the spotlight.
ADVERTISEMENT - CONTINUE READING BELOW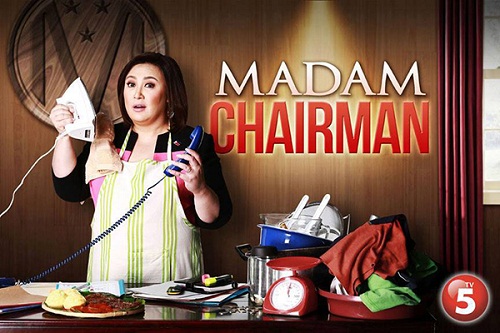 7. Madam Chairman (2013)
Why It's Different: Well, first, to be politically correct, it has to be Madam Chair or Madame Chairperson, but we'll let that slide. Madam Chairman shows different facets of being a public servant. Aside from being the female barangay chair of her area, Bebeth is also a mother. She tries to balance her new title as "mother of all," struggling to give equal attention to two important aspects in her life. Most public officials on Philippine TV are always depicted as corrupt, ruthless beings. While that may just be our collective notion of people in government manifesting itself onto the screen, this is a refreshing take on that stereotype.
ADVERTISEMENT - CONTINUE READING BELOW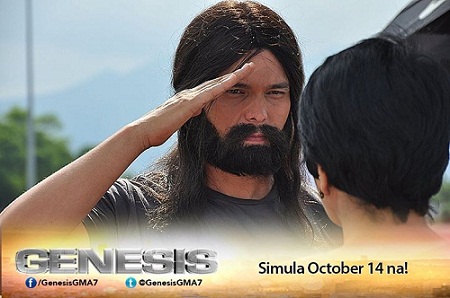 8. Genesis (2013)
Why It's Different: Ignore the CGI and special effects (it's not bad, but it's not good either) if you want to get through this program. GMA-7 took a shot on sci-fi with this apocalyse-themed show. A series of catastrophic events leads to the end of the world. Fortunately, the government has been preparing for it with Operation Genesis, a modern-day Noah's ark, to preserve the human race. Selected people will then go to a place called the "Genesis Dome" where they have to stay for 20 years until the planet is habitable once again. Pretty much uncharted territory in the serye-verse.
ADVERTISEMENT - CONTINUE READING BELOW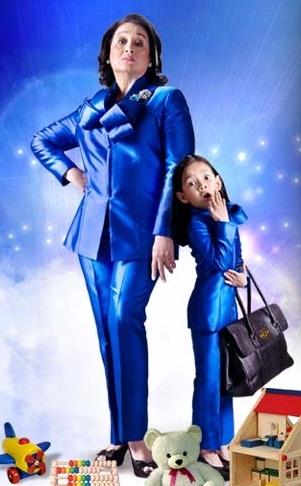 9. 100 Days to Heaven (2011)
Why It's Different: It tells the story of Anna Manalastas, the owner of a toy company, who grew up to be mean and manipulative due to her troubled past. Her untimely death from a car accident gets a twist as Tagabantay, heaven's gatekeeper, gives her a second chance to live-as a child and only for a hundred days to make amends with everyone she's wronged. It's an innovative take on the "bida returning from death" plot. We give bonus points for Xyriel Manabat's acting too. The kid can pull off the grown-up woman act so well.
ADVERTISEMENT - CONTINUE READING BELOW
10. Rhodora X (2014)
Why It's Different: The show tackles three different personalities in one host (the lead has Dissociative Identity Disorder).  When Rhodora Ferrer experiences a series of traumatic events at a young age, she unconsciously creates an alterego that is an extreme opposite of her gentle personality. Roxanne, a dominant and ruthless femme fatale who serves as Rhodora's protector, comes out in the first half of the series. Rowena comes out later as the childlike alter derived from a missing childhood. With a Three Faces of Eve-esque feel, the mirror scenes (that shift from Rhodora to Roxanne to Rowena) are what the show is mostly known for. This psycho-drama gave us chills right up until the last sequence.
Bonus: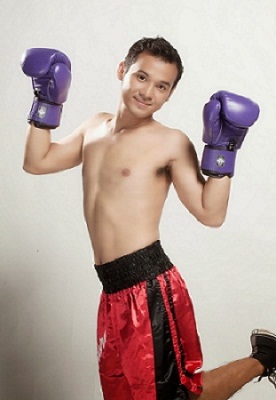 ADVERTISEMENT - CONTINUE READING BELOW
Beki Boxer (2014)
Why It's Different: This show, directed by Jade Castro of Zombadings fame, is loosely based on the Thai biographical film, Beautiful Boxer, about a transgender Muay Thai fighter. The TV5 rendition allows bekis to shine (as the lead) in their own program. The main character shows that they can be tough and jab and kick ass (quite literally) just as hard as the next macho man-and they make it look pretty.
ALSO READ:
Top 10 Most Overused Telenovela Plots
Bida Problems: Physical Woes of Telenovela Heroes
50% Off: 10 Half-Human, Half-Something in Telenovelas
CONTINUE READING BELOW
Recommended Videos
Share this story with your friends!
---
Help us make Spot.ph better!
Take the short survey
Load More Stories