The SPOT.ph Guide to the 10 Short Feature Entries in Cinemalaya X
Shorts. They're not just great bottoms for the summer.
(SPOT.ph) Succinct and touching, the short features of Cinemalaya have always been such exquisite treats, from Mansyon by Joel Ruiz to last year's The Houseband's Wife by Paul O'Hara. These brief displays of brilliance behind the camera should rank high on your to-watch list...because when and where else are you going to find fresh and bold ideas executed stylishly by today's rising filmmakers?
Here's your guide to the 10 shorts from Cinemalaya X.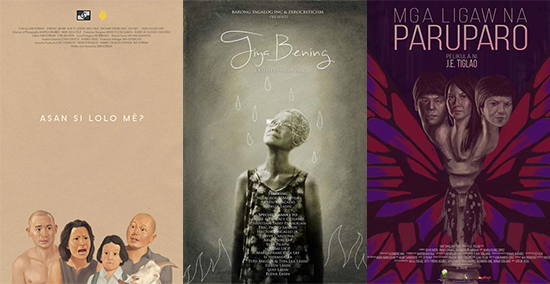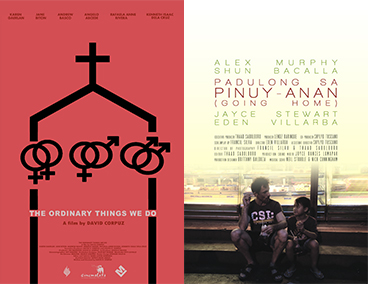 ADVERTISEMENT - CONTINUE READING BELOW
Shorts A, in order of screening:
Asan si Lolo Mê?
Comedy | Directed by Sari Estrada
This short film is about a goat and Bembem, because nobody wants to tell Bembem that his grandfather is dead. In case you missed it: there is a goat in this film.
Tiya Bening
Narrative Drama | Directed by Ralph Aldrin L. Quijano
It's like The Notebook, except without a notebook, Rachel McAdams, Ryan Gosling, or romance. There is, however, Alzheimer's Disease and love. There's also a slight chance that you will cry.
Mga Ligaw na Paru-paro
Dark comedy | Directed by Jann Eric "J.E." Tiglao
Is it wrong to nose around your boyfriend's or girlfriend's mobile phone? Would you rather not find out certain truths about them...even if it means that you're going to live in a complete lie? (Calling all martyrs, this is for you. It might make you rethink certain life choices.)
The Ordinary Things We Do
Experimental | Directed by David R. Corpuz
The trailer is hilarious, but there's more to laugh at in the feature (because no, countless minutes of people standing awkwardly does not a film make). It's a brief but critical look at three different couples and how love operates through them.
ADVERTISEMENT - CONTINUE READING BELOW
Padulong sa Pinuy-anan (Going Home)
Drama | Directed by Fedwilyn Villarba Sabolboro
Welcome to Manila! The city that has been in the claws of neon, in the dark, referred to as the gates of hell, and the city you just keep coming back to. The question is, can you find God here?
SCHEDULE:
CCP Main Theater
August 5, 3:30 p.m. (Tue)  
August 9, 12:45 p.m.  (Sat)
CCP Multi-Purpose Hall
August 4, 6:15 p.m. (Mon)
August 7, 12:45 p.m. (Thu)
CCP Studio Theater
August 2, 12:45 p.m. (Sat)
August 6, 3:30 p.m. (Wed)
Greenbelt 3 (Cinema 5):
August 2, 9:00 p.m. (Sat)
August 9, 1:30 p.m. (Sat)
Trinoma (Cinema 1 and 4):
August 3, 9:00 p.m. (Cinema 1) (Sun)
August 5, 1:30 p.m. (Cinema 4) (Tue)
August 7, 1:30 p.m. (Cinema 1) (Thu)
August 8, 4:00 p.m. (Cinema 4) (Fri)
Fairview Terraces (Cinema 5):
August 6, 1:30 p.m. (Wed)
August 10, 6:30 p.m. (Sun)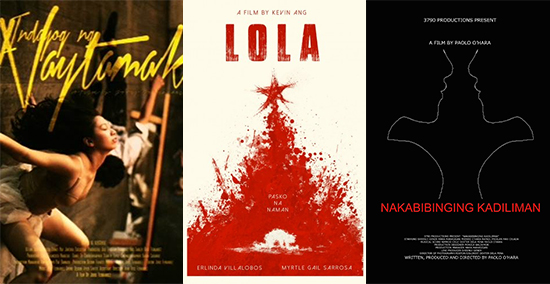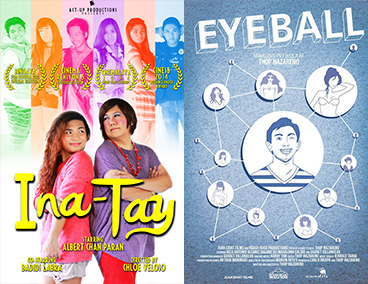 ADVERTISEMENT - CONTINUE READING BELOW
Shorts B, in order of screening:
Indayog ng Nayatamak
Dance Narrative | Directed by Joris Fernandez
A painter's subject quite literally comes to life...and he dances with it. The short feature explores the artist's struggle to be independent of his work.
Lola
Thriller | Directed by Kevin Ang
There is blood, so there was probably a murder? But what happened? Who is that man? Who killed whom? Why? (The teaser definitely knows how to tease!)
Nakabibinging Kadiliman
Directed by Paolo O'Hara
Already a winner last yar, O'Hara returns with a curious story of siblings-one blind (Amanda), one deaf-mute (Jen)-whose relationship is strained when a handsome man moves in next door. Amanda and Jen are dependent on each other, so what happens when they start feuding? (Over a boy! Sheesh!)
Ina-Tay
Comedy Drama | Directed by Chloe Anne A. Veloso
A slice-of-beki-life in Cebu, told from the point of view of Elvis/Elvira, whose world is changed when a baby boy suddenly bounces on his lap.
Eyeball
Comedy | Directed by Christopher "Thop" Nazareno
So...this seems to be a short film about a douchebag who thinks he's God's gift to women-ity. On his way to an "eyeball" he chances upon a naive guy and he tries to pass on some of his, er, skills.
ADVERTISEMENT - CONTINUE READING BELOW
SCHEDULE:
CCP Main Theater
August 4, 3:30 p.m. (Mon)  
August 9, 10:00 a.m.  (Sat)
CCP Multi-Purpose Hall
August 3, 6:15 p.m. (Sun)
August 8, 10:00 a.m. (Fri)
CCP Studio Theater
August 2, 10:00 a.m. (Sat)
August 4, 6:15 p.m. (Mon)
Greenbelt 3 (Cinema 5):
August 2, 1:30 p.m. (Sat)
August 9, 9:00 p.m. (Sat)
Trinoma (Cinema 1 and 4):
August 3, 1:30 p.m. (Cinema 4) (Sun)
August 6, 1:30 p.m. (Cinema 1) (Wed)
August 7, 4:00 p.m. (Cinema 4) (Thu)
August 9, 9:00 p.m. (Cinema 1) (Sat)
Fairview Terraces (Cinema 5):
August 5, 1:30 p.m. (Tue)
August 10, 4:00 p.m. (Sun)
(Writer's note: Greenbelt has been changed to the more specific Greenbelt 3 on July 25)
Load More Stories