MOVIE REVIEW: She's Dating the Gangster
There's an alarming amount of plaid in this film-and the 90s kid in you will love it
(SPOT.ph) There are days when you wake up and everything just goes wrong. Alarm didn't go off, you burned your breakfast, you can't catch a ride, you're late for every appointment, and you rip your pants. This is basically the premise of the film. Life has really terrible timing sometimes.
Kenji Delos Reyes gets dumped by one Athena (for reasons beyond ridiculous) and he is forced to play pretend with another Athena to get the first Athena back. He ends up falling in love with the second Athena, only to find that the first Athena (here comes the ridiculous reason) broke up with him to save him from heartbreak because she has cancer (cancer, you suck). Somewhere in there, let's throw in the fact that the second Athena has hypertrophic cardiomyopathy, a disease that makes her heart weak-but apparently, not weak enough to prevent her from making the ultimate (some might say unnecessary) sacrifice of giving up true love. It's like a play William Shakespeare himself wrote, before he got his act together and made something more intense.
ADVERTISEMENT - CONTINUE READING BELOW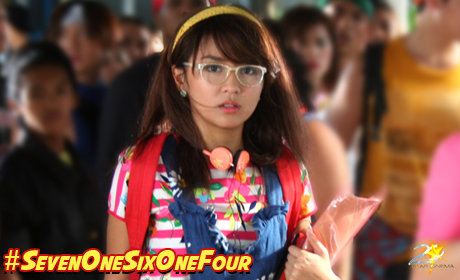 The other Athena
It's more than a little contrived but there are moments when Kathryn Bernardo and Daniel Padilla manage to insert a bit of dialogue that adds a bit of fresh insight to the formula. The scene where Athena is scrubbing paint (please do tell us where to buy spray paint that can be washed away with soap) off a wall and holding her ground against Kenji's bullying is particularly inspired. Here is a (supposedly) plain girl who doesn't jump at the chance to be arm candy/girlfriend of the school hottie. Fine, pretend girlfriend. But still, she holds her ground and demands to be treated like an actual person. She even keeps her glasses post-transformation sequence. He wears the glasses for her. That's some progress, right?
ADVERTISEMENT - CONTINUE READING BELOW
Cathy Garcia Molina took a lot of liberties with the material, omitting details that would turn this film into just another tragic teen love story. Fans of the best-selling novel might find the changes a little too much, but the improvements to the plot help make the film quite palatable. For one, a suicide attempt that could have been dismissed as emotional blackmail gave way to one of the few truly touching monologues from the script. Kathryn Bernardo's Athena didn't save a life, she believed in love-Kenji's capacity for love. It's somewhere between cheesy and touching. Her decision to walk away from revenge is also a refreshing sight. It's not very hard to imagine how Kenji could love someone bursting with that much sunshine and strength. It also explains why they seem to be well-adjusted adults, who were able to find other things to enjoy in life after losing each other. And hurrah for parental love trumping romantic love!
ADVERTISEMENT - CONTINUE READING BELOW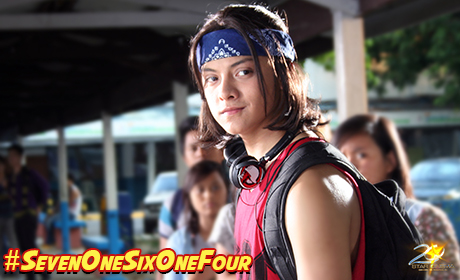 Sexy Love
We can't imagine what life must be like for the first Athena though. Maybe Bianca Bernardino can pen a sequel, because that's a nice tragic story. To live with the love that loves another. Sighs all around.
(Spoilers: The last fifteen minutes of the film will make your heart soar to heavenly heights. You have been warned.)
ADVERTISEMENT - CONTINUE READING BELOW
RATING: ••• 3 spots out 5
She's Dating the Gangster is currently showing in all major cinemas.
Also read: 10 Feelings About She's Dating the Gangster (in Photos).
CONTINUE READING BELOW
Recommended Videos
Share this story with your friends!
---
Help us make Spot.ph better!
Take the short survey
Load More Stories