10 Perks of Being a Celebrity According to Kim Kardashian
It may not be like real life, but we can sure pretend it is.
(SPOT.ph) If it feels like everyone is playing the Kim Kardashian: Hollywood game, that's because they are... and with good reason. The app takes you into the glamorous Kardashian world, filled with photoshoots, appearances and even Twitter wars with other celebrities. Who doesn't love a good fame game? We know we do.
In the real world, climbing up the ranks to become an A-lister (that's what Kim K is in the game, of course) involves a lot more work, time and connections. Here are 10 great reasons why being a celebrity in Kim Kardashian's virtual world is much more fun.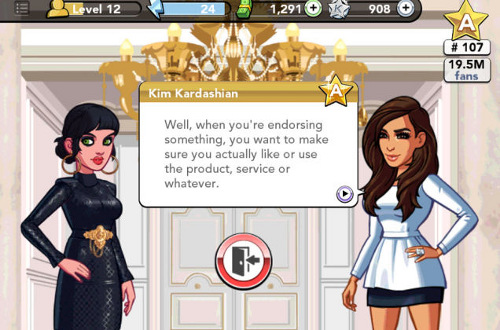 Thanks for the advice, Kim. Screenshot via Jezebel.
1. You're best friends with Kim Kardashian
Kim is everything you could possibly want in an A-list friend in the game: she gives you your first break into the industry, she introduces you to the most influential people, and even tweets about you to her adoring fans (effectively earning you fans as well). And while we may not entirely forgive her for that dumpy birthday dress she made us wear, we're still hoping that she'll introduce us to the game version of Kanye. Or Scott Disick.
ADVERTISEMENT - CONTINUE READING BELOW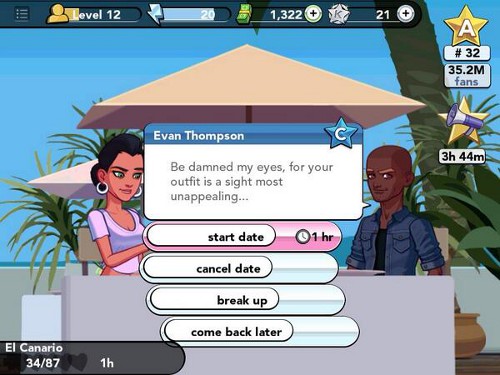 CONTINUE READING BELOW
Recommended Videos
Some of them are just downright rude. Screenshot via Twitter.
2. Date as many people as you like-all at the same time
Okay, so it's possible to do that in real life too, but in this game, no one will judge you for it. No one discriminates against you about your preferences, either.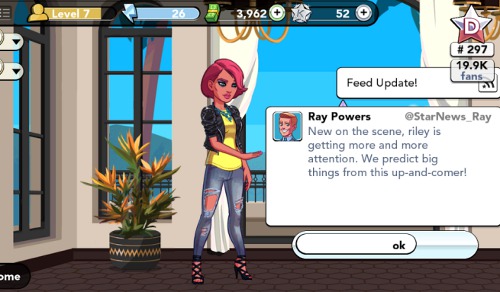 ADVERTISEMENT - CONTINUE READING BELOW
You're no one until you're talked about. Screenshot via TechCrunch.
3. You're probably the busiest celebrity out there
You've just gotten out of a modeling gig and your manager is already calling you for your next booked job. Sure, this could get annoying but think of it this way: you'll never worry about becoming irrelevant because there's always a job to do.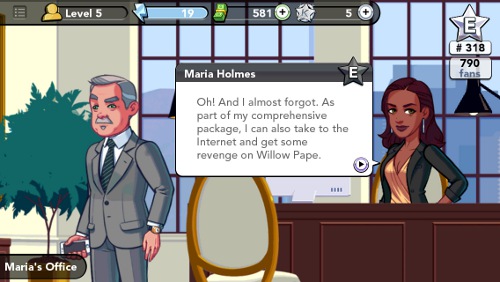 Look how devious they are. Screenshot via The Washington Post.
4. Your people will stop at nothing to get you to the top
Every hard-working celebrity needs loyal and dedicated people behind them. The tag team of Simon (your manager) and Maria (your publicist) are no exception and they've got their eyes on the prize as much as you.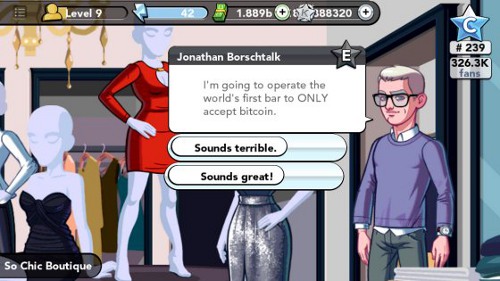 ADVERTISEMENT - CONTINUE READING BELOW
Good luck with that. Screenshot via Vulture.
5. Meet the most interesting people
As you work your way around Hollywood, you'll rub shoulders with the most influential people in the industry. You'll also meet some strange people along the way. And then there's this demon spawn* from hell.
* See number 10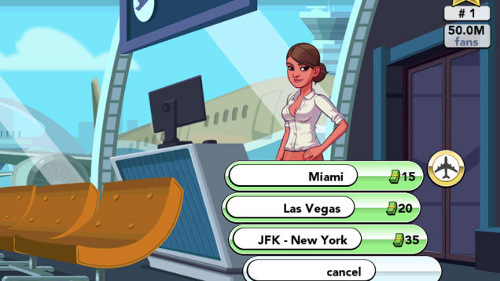 Bus fares are a different story, though. Screenshot via Jezebel.
6. Traveling has never been so cheap
Where else can you find a flight to Paris that costs $60? And can you imagine having to shell out only $15 for a flight to L.A. from Miami? In this universe, a trip can cost about as little as an album or two on iTunes.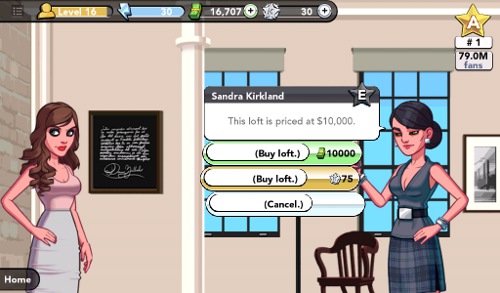 ADVERTISEMENT - CONTINUE READING BELOW
$10,000 for a New York loft? Sold.
7. Don't get us started on the real estate prices
A beach house in Miami costs $6,000. A suite in Paris is at $15,000. A swanky beachside villa in Mexico will only cost you $8,000. Just imagine how much you'd have to spend on these properties in the real world. We'll stick to these houses, thanks.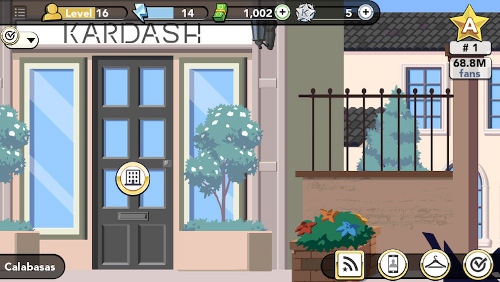 Don't forget to check those bushes. Screenshot via Bustle.
8. Find energy in a bush
...Or a post, or a mail box, or a fire hydrant. In case you're confused, here's a protip: click around prominent items in the different game locations for energy, money and level-up points. This makes it so much easier to complete jobs and go up the food chain. We don't recommend actually doing this in real life, though.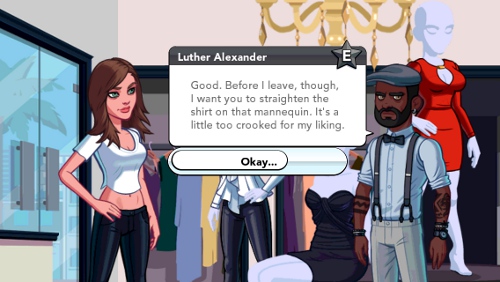 ADVERTISEMENT - CONTINUE READING BELOW
You eventually become his boss. Screenshot via The Washington Post.
9. Be your own entrepreneur
Like any well-meaning celebrity, you need to branch out to stay on top. Paris Hilton is a business and fashion mogul. Tyra Banks produces her own shows. The Olsen twins have a fashion empire. To help pave the road to becoming a celebrity entrepreneur, your people arrange for you to buy "So Chic", that old boutique you used to work for. Now isn't that a great rags to riches story?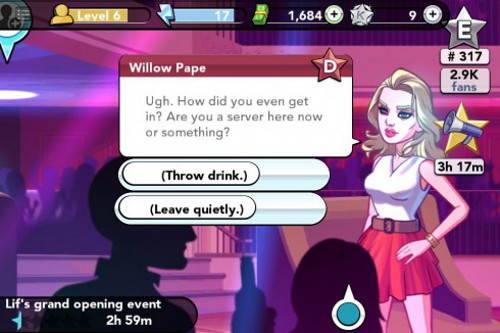 How dare you?!!
10. Throw drinks at your archenemy
What's Hollywood without a little rivalry? Google "Willow Pape" and you'll get thousands of results showing players who are very, very angry at her. (We don't blame them.) You'll get the opportunity to throw a drink at her face, which is probably something she deserves.
Also read:
ADVERTISEMENT - CONTINUE READING BELOW
Share this story with your friends!
---
Help us make Spot.ph better!
Take the short survey
Load More Stories