10 TV Show Spin-Offs That Failed
They should have quit while they were ahead.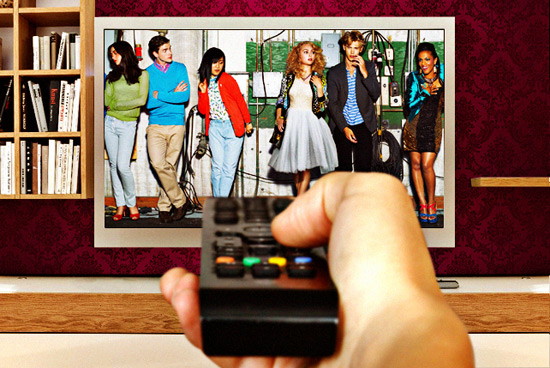 (SPOT.ph) Sometimes, television shows can be so great that the viewing public just needs more. This is where spin-offs come in. Some really stood on their own, like Angel and the CSI series. Then there are spin-offs that viewers could've done without, like a bad movie sequel but worse because it's not a one-time deal. How I Met Your Dad was canned before it even aired. These shows, however, were not.
This list is not ranked.
1. Young Americans (2000)
Spun from: Dawson's Creek
The show centered on Will Krudski, the Dawson's Creek gang's childhood friend, who pays them a visit in season three. It had all the makings of a great teen show: boarding school, forbidden love, and swapped gender roles. Unfortunately, ratings couldn't keep it afloat and it was canceled in a month. On a positive note, it gave us Ian Somerhalder and Kate Bosworth.
2. Baywatch Nights (1995 to 1997)
Spun from: Baywatch
Baywatch has succeeded in many things, like convincing us that running in slow motion is cool or David Hasselhoff was hot. Its spin-off, on the other hand, just didn't succeed at all and we weren't surprised. How someone thought that making it a detective-slash-science fiction show was a good idea, we just don't know.
3. Saved by the Bell: The College Years (1993 to 1994)
Spun from: Saved by the Bell
Unless you're 90210, moving your high school cast to college usually results in failure. Take Saved by the Bell, for instance; you already know it's going nowhere because, er, there are no school bells in college. Plus, what are the chances that everyone just happens to attend the same college?
ADVERTISEMENT - CONTINUE READING BELOW
4. Joey (2004 to 2006)
Spun from: Friends
Joey Tribianni was great in an ensemble. As a leading man? Not so much. The magic of Friends just couldn't last for this spin-off, as the network pulled the show halfway through its second season. Ouch.
5. That '80s Show (2002)
Spun from: That '70s Show
Although it never featured the characters from the hit parent show, the spin-off had a similar name, a main character related to Eric Forman, and had more or less the same team behind it. However, they just couldn't sustain the success that the loveable gang from Point Place, Wisconsin had.
CONTINUE READING BELOW
Recommended Videos
6. The Brady Brides (1981)
Spun from: The Brady Bunch
The Brady Bunch was such a popular American sitcom that it spawned more than four spin-offs, including an animated series, a variety show, and television movies. We decided to focus on The Brady Brides, which only lasted for six episodes. In case you were wondering what the plot was: Marcia and Jan both got married and decided to live under one roof with their husbands.
7. The Carrie Diaries (2013 to 2014)
Spun from: Sex and the City
The show was a prequel to the HBO series Sex and the City and featured AnnaSophia Robb as a young Carrie Bradshaw with dreams of making it in New York. It might not have lasted long, but at least it gave us cute '80s fashion.
8. Once Upon a Time in Wonderland (2013 to 2014)
ADVERTISEMENT - CONTINUE READING BELOW
Spun from: Once Upon a Time
If you haven't already figured it out from the title, the story revolves around Alice and the magical world in the rabbit hole. Despite what seemed to be a promising premise (not to mention the stunning visuals), the show just couldn't cut it and ABC canceled it after one season.
9. The Lone Gunmen (2001)
TV series spin-off: The X-Files
Unlike its iconic parent show The X-Files, the spin-off went with a more comedic tone, despite dealing with cases like escaped Nazis and government-sponsored terrorism. The truth may be out there, but the ratings weren't for this series.
10. Models Inc. (1994 to 1995)
TV series spin-off: Melrose Place
It was a spin-off of a more successful spin-off. The showrunners tried to capture the glitz and glamour of Melrose Place through a modeling agency in LA. Unfortunately, the acting and writing just weren't there and the show was canceled in one season.
ALSO READ:
10 Disney Villain Spin-Offs We'd Love to See
Share this story with your friends!
---
Help us make Spot.ph better!
Take the short survey
Load More Stories