10 Shows That Make You Want to Live in Another Time
It's a blast from the past.
(SPOT.ph) Music, thrilling sword fights, and scheming historical figures... It's easy to appreciate a good period TV series. We're looking beyond the plot to set our gazes on another equally important part of any period show: worldbuilding. Are the costumes elaborate and fitting of the era? Does the set capture the feeling of the time period? Is the hair big enough? It's all about the details. We want to be transported to another time, after all.
Disclaimer: We've omitted series with fantasy elements so no magic, dragons, or time travel here. Also, to live comfortably in most of these eras, you should probably be male, rich, or of noble descent. Ideally, all three.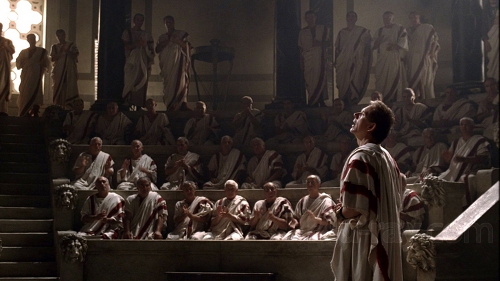 1. Rome
Time period: 1st Century B.C.
Setting: Ancient Rome
HBO's massive series is set during Ancient Rome's transformation from Republic to Empire. It features an impressive ensemble that portrays many historical figures, including Julius Caesar, Mark Antony, and Cleopatra. Rome went all out to capture the time period, with production that reportedly cost $10 million an episode. Those togas with gold details don't pay for themselves, you know. Plus, they actually call the lower class "plebs" in the show. How's that for accuracy?
ADVERTISEMENT - CONTINUE READING BELOW
Honorable mention: Spartacus, which is set in 73-71 B.C., is also worth noting for its historical accuracy.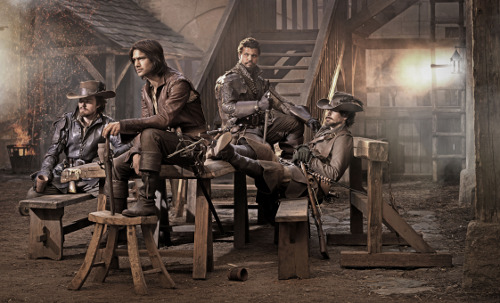 CONTINUE READING BELOW
Recommended Videos
2. The Musketeers
Time period: 1630
Setting: Paris, France
The story is an exciting and refreshing take on the characters from Alexandre Dumas' novel, The Three Musketeers. The banter and swashbuckling action among Athos, Porthos, Aramis, and D'Artagnan is so thrilling that it makes us want to join in. Everything-from their gold-plated swords to their richly embellished armor-takes you back to 15th Century Paris. For a closer look at their costumes and props, check out the BBC website.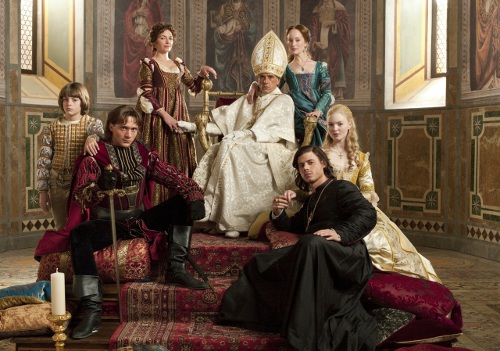 ADVERTISEMENT - CONTINUE READING BELOW
3. The Borgias
Time period: Turn of the 16th Century
Setting: Renaissance Italy
Italy during the Renaissance was the place to be, a time of unparalleled cultural and intellectual achievements (think Machiavelli and da Vinci). Now imagine witnessing all that art and history firsthand; why wouldn't you want to be a part of it? The infamous Borgia family rose to power when Rodrigo was elected (or more accurately, bought and bribed his way) to become Pope Alexander VI. The production design skillfully brings the power and politics of the feuding Italian families to life, with lavish costumes and intricately made interiors that house the greatest works of art. The series takes you through the bustling streets of Rome and the lush greenery of the Italian papal states. Of course, a budget of $3 million per episode helps, too.
Honorable mention: For a more historically accurate retelling of events, the French-German-Czech version entitled Borgia is still on air.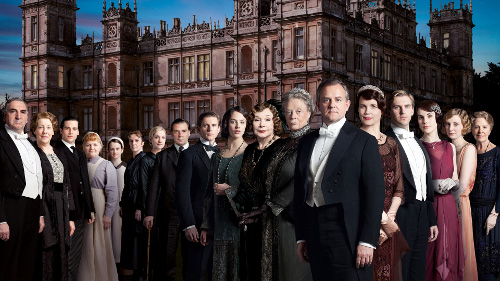 ADVERTISEMENT - CONTINUE READING BELOW
4. Downton Abbey
Time period: 1912 to 1923
Setting: Yorkshire, Northern England
The series is set in the fictional Downton country estate in Yorkshire county and chronicles the lives of the aristocratic Crawley family over a decade. For perspective, events in history like the sinking of the Titanic and World War I were the backdrop to many of the characters' storylines. We especially love the Edwardian looks of the characters, particularly Lady Mary's.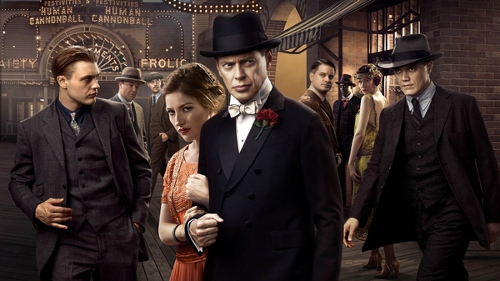 5. Boardwalk Empire
Time period: 1920s
Setting: Atlantic City, New Jersey
The drama revolves around Nucky Thompson and his rise to power during the Prohibition Era. It's a fascinating tale full of parties, mobsters, and corrupt politicians. The roaring '20s aesthetic is stunning: the club scenes are opulent and theatrical, the mens' suits are a layering of tailored vests and waistcoats, and the women are draped in beaded and embroidered fabric. One of the most incredible parts of Boardwalk Empire's set is the life-size replica of the Atlantic City boardwalk that was built in Brooklyn. If you still have doubts, the show is a consistent presence in awards shows.
ADVERTISEMENT - CONTINUE READING BELOW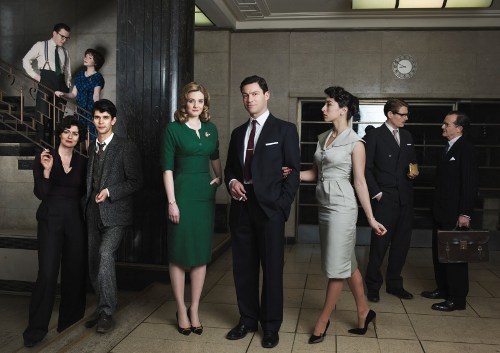 6. The Hour
Time period: 1956
Setting: Britain
It's a behind-the-scenes look at journalists in the BBC and a crime and espionage thriller all rolled into one. World-shaping events like the Suez Canal crisis play a role in the plot but more than that, it deals with issues befitting of the era, like gender roles. The costumes are a wonder to behold, too. There is so much thought put into every character's wardrobe, from the bold shades in Bel Rowley's structured dresses to the elegant, Grace Kelly-esque look of Marnie Madden.
Honorable mention: Showtime's Masters of Sex is not one to be missed in terms of period shows, as it brings '50s St. Louis to life with fashion, vehicles, interior design, and plenty of outdated views on sex.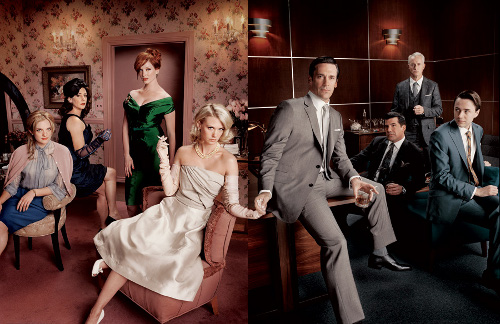 ADVERTISEMENT - CONTINUE READING BELOW
7. Mad Men
Time period: 1960s
Setting: Madison Avenue, New York City
What is a list of period TV shows without Mad Men? The series is a time capsule of martinis, nonstop cigarette smoking, and TV commercials in the sexy and competitive world of advertising. If there was a checklist for ingredients that make a great period show, Mad Men ticks every box. Fierce female characters, check. Eye-catching wardrobes, check. Sleek and detailed set designs, double check.
Honorable mention: If you're talking '60s, the shortlived drama series Pan Am also hits all the high notes. They even created a 115-foot long replica of the iconic Pan Am plane, which featured a full bar in the first-class lounge. Whew!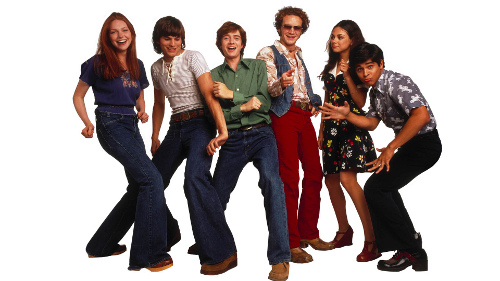 8. That '70s Show
Time period: 1970s
Setting: Wisconsin
If you thought only dramas were capable of pulling off period programming, think again. We couldn't possibly have a list without the sitcom That '70s Show. We fell in love with the gang's hilarious journey into adulthood, all while rocking perms, bell bottom jeans, and platform shoes. It had a lot of elements that fit the decade, including sexism, economic hardships, Star Wars, and the Pong video game. The show made the '70s look so fun that we would gladly join the group's Circle conversations in the basement. Cough, cough.
ADVERTISEMENT - CONTINUE READING BELOW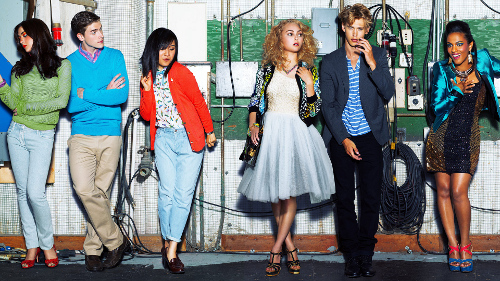 9.The Carrie Diaries
Time period: 1984
Setting: New York
As much as we'd like to live vicariously through the older Carrie Bradshaw, her younger counterpart had some pretty exciting times, too. Some might argue that The Carrie Diaries' fashion is not entirely faithful to the decade, but we certainly loved elements of it: Bright, dramatic colors, big earrings, and even bigger hair. We're not so sure about the shoulder pads. The show even blasted '80s hits, so we can't completely discount it from our list.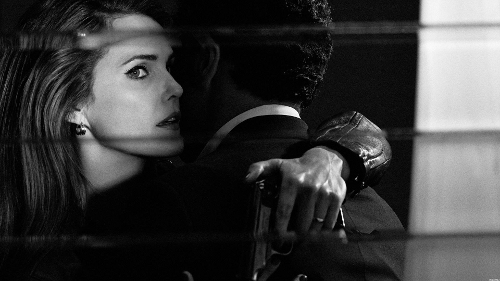 ADVERTISEMENT - CONTINUE READING BELOW
10. The Americans
Time period: 1980s
Setting: Washington D.C.
Russian spies. Russian spies who are married. Russian spies who are married and living undercover in the United States to take down the Reagan administration. It's a heart-racing espionage drama without the fancy technology and exploding car chases. It does, however, have layered and compelling spies who get so into character that we almost forget they're sleeper agents. The show effortlessly weaves in and out of suburban Washington D.C., the dark red interiors of the KGB offices, and the FBI agency hellbent on stopping Russia in the time of the Cold War.
Share this story with your friends!
---
Help us make Spot.ph better!
Take the short survey
Load More Stories