10 Catchphrases that Caught On Locally
Catchphrases that endured and took on a whole new meaning.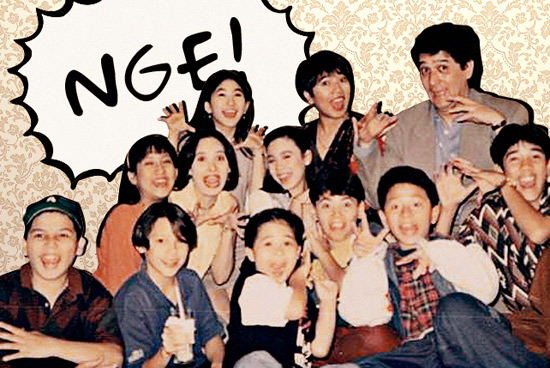 (SPOT.ph) The beauty of a good catchphrase is that no matter how many times someone says it, it will never get old. Take Sheldon Cooper's "Bazinga" and Joey Tribbiani's "How you doin'?", which were such hits that they became running gags throughout the show. Then there are catchphrases that you will always associate to a character, like "Shaken, not stirred."

"Fetch" may have never happened but these 10 on our list sure did. Do you remember other catchphrases? Let us know in the comments section.
ALSO READ:
Ad Words: 10 Memorable One-Liners From Pinoy TV Commercials

1. Pa-cheeseburger ka naman
Started by: McDonald's
It was in 2008 when a series of burger commercials by McDonald's popularized the catchphrase "Pa-cheeseburger ka naman" followed by chants of "Burger! Burger!" The premise was simple: celebrate the little (even silly) things in life, only this time, do it with a now-affordable burger from McDonald's. Think of it as a variation of pa-libre or pa-kain.
2. Nge!
Started by: Ang TV
Ang TV was a popular youth-oriented variety show in the '90s which featured now-familiar faces, including Claudine Barretto, Jolina Magdangal, and the Prats siblings. Their famous catchphrase was "Nge!", which was usually said after the punchline. It was later used in other sitcoms and became a comedy staple. Ahh, the good old days.
Remember these opening credits?
3. Aminin!
Started by: Rey Pumaloy
Noontime variety show Eat Bulaga has had plenty of popular segments over the years, from "Bulagaan" to the Little Miss Philippines pageant. Showbiz journalist Rey Pumaloy's tsismis segment on the show made its mark thanks to his catchphrase, "Huwag mag-deny, don't tell a lie... aminin!" The word aminin was also the title of his memorable portion on the program.
ADVERTISEMENT - CONTINUE READING BELOW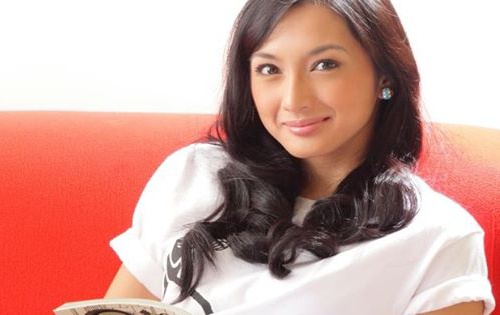 CONTINUE READING BELOW
Recommended Videos
4. Haller or Heller
Started by: Iya Villania
In 2005, a fresh-faced Iya Villania came to the scene and popularized haller (may also be spelled as heller, depending on the user) during her numerous hosting gigs. Many attributed it to her thick Australian accent, which she eventually outgrew. Its wide usage may have irked people but then again, that's how you know it stuck.
5. Magpakatotoo ka
Started by: Sprite
Sprite has succeeded in many things, including creating commercials that make us crave a drink or a dive into concrete. They also succeeded with their series on "Magpakatotoo ka." It started with a guy secretly watching a chick flick, who gets caught on the verge of tears by his macho friends, thus the popular slogan. It was such a hit that it launched a series of similarly themed ads, not to mention the career of Toni Gonzaga. For some reason, "be yourself" just isn't that catchy.
ADVERTISEMENT - CONTINUE READING BELOW
6. "Yammy"
Started by: Coco Martin
It started out as a simple mispronunciation and ended up as a catchphrase that will probably always be associated with Coco Martin. Or the 3-in-1 coffee. It became such a huge phenomenon that Nescafe produced a sequel, though it wasn't as successful.
7. Paki-explain, labyu
Started by: Michael V.
Generation gaps are often hard to bridge. Try as they might (and they try a lot), some parents just can't quite understand kids these days. A segment on Bubble Gang spoofed this phenomenon, with a confused Michael V. as the mother named Donya Ina. The jokes were so popular and relatable that it spawned a meme and several Facebook fanpages. The people labyu too, Donya Ina.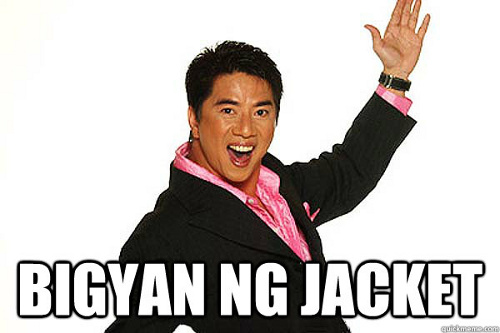 8. Bigyan ng jacket
Started by: Willie Revillame
If you managed to sit through Willie Revillame's show for more than five minutes, then you'll be familiar with this scenario. Participants in his game show get jackets, sob stories get jackets, everyone gets jackets. It's like the Pinoy version of Oprah's "You Get a Car..." meme. The catchphrase later morphed and is said every time someone does something significant, or sarcastically when the act isn't all that special.
ADVERTISEMENT - CONTINUE READING BELOW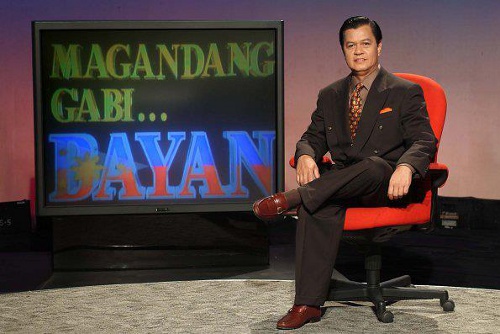 9. Magandang gabi... bayan
Started by: Noli de Castro
Before delving into tricky politics, Noli de Castro was a big anchorman who opened and closed his spiels with "Magandang gabi... bayan." He was later given his own news program with the same title in 1988. Not to mention practically everyone looked forward to the show's yearly Halloween specials. The catchphrase is so memorable that to this day, it is still synonymous with de Castro.
10. O-ha!
Started by: Jimmy Santos
This one is pretty straightforward: brag about your accomplishments with a grand hand gesture and "O-ha!" Comedian Jimmy Santos' trademark words even got their own titular movie in 1995.
ALSO READ:
Share this story with your friends!
---
Help us make Spot.ph better!
Take the short survey
Load More Stories