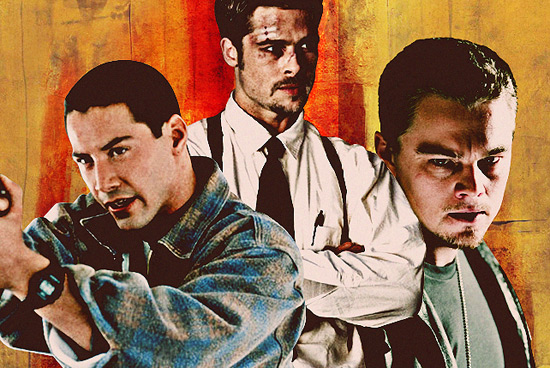 (SPOT.ph) By now, you've probably heard of PO Mariano Flormata Jr. and borne witness to the physique that he hopes will win him the title of Mr. Philippines 2014. But there's another reason he's making rounds in the media (social or otherwise). He's reminding us what people in law enforcement should look like. It's not as much about the abs (well, not too much) as it is about fitness. It's like you can trust that he can run after the robber or beat up the bad guy without breaking a sweat. You can trust him to protect you. Sorry Police Chief Wiggum. You have the coffee and donuts thing covered, but you know you're not exactly the paragon of musculature.
Here are 10 other policemen who should serve as inspiration to our authorities. Okay, they're mostly fictional, but it's a first step. As for you, Officer Formata alyas Neil Perez, we wish you only the best of luck!
ADVERTISEMENT - CONTINUE READING BELOW
Characters who are part of the armed forces, FBI, or even NBI were not considered for this list.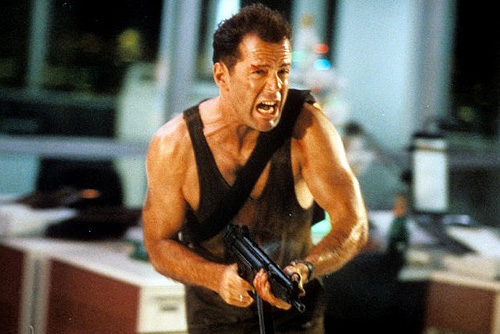 10. John McClane in Die Hard 1, 2, 3 (1988, 1990, 1995)
Portrayed by Bruce Willis
We're just going to say it: we're ignoring the last two Die Hard films (Live Free or Die Hard and A Good Day to Die Hard) because what the heck were those "things"? Besides, Bruce Willis was much cuter in the original trilogy. In many ways, John McClane is one-of-a-kind. Amid oversized macho men like Sylvester Stallone and Arnold Schwarzenegger in other action films, Willis was a refreshing everyman-physically anyway. He's a New York cop through and through: a no-nonsense, foul-mouthed cynic whose primary weapon is his one-liners. Yippee-ki-yay. We love you John McClane, but let's just reminisce about the good old days. It's time for retirement.
ADVERTISEMENT - CONTINUE READING BELOW
Recommended Videos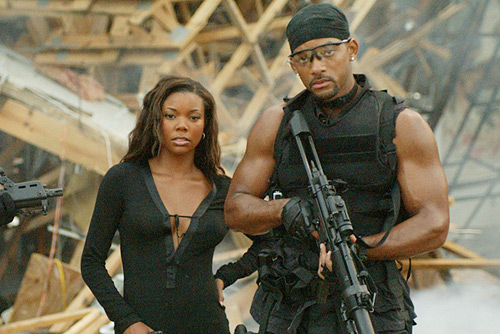 9. Mike Lowrey in the Bad Boys film series
Portrayed by Will Smith
Will Smith has been making crime-fighting look good since the early '90s. He's a bad-ass detective who, with his partner Marcus Burnett (Martin Lawrence), specializes in busting narcotics cases. He's the cool to Burnett's crazy, the muscle to the Burnett's mishaps. Just look at those guns...
ADVERTISEMENT - CONTINUE READING BELOW
A third film is in progress, but we'll reserve our comments until it comes out. Fun fact: Will Smith's other iconic character, J, was a cop before he joined the Men in Black.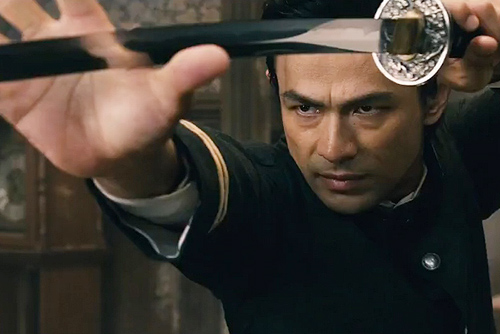 8. Hajime Saito in the Rurouni Kenshin film series
Portrayed by Eguchi Yosuke
Saito will forever stand out in the Samurai X films as the only character whose handsomeness leans more toward the masculine. This squad captain in the Meiji Era is an immensely skilled strategist and swordsman, able to hold his own against other impressive fighters like Kenshin Himura and Makoto Shishio. His manga and anime counterpart gives him a rather sharp and intimidating demeanor, but Japanese actor Eguchi Yosuke puts in a brawnier, rugged charm. Saito's signature Gatotsu stance only makes him all the more dashing.
ADVERTISEMENT - CONTINUE READING BELOW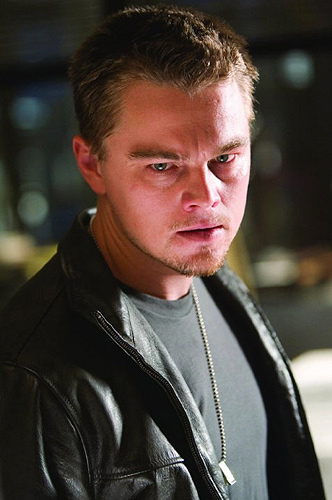 7. Billy Costigan in The Departed (2006)
Portrayed by Leonardo Di Caprio
Billy Costigan had been waiting for graduation from the police academy when he was recruited to go undercover to infiltrate organized crime in Boston. He's a stubborn but brave idealist who continues his mission after it was aborted-and does more than what was asked of him, in fact. We can't say anything more without spoiling Martin Scorsese's masterful remake of Infernal Affairs (for which he was awarded a long-overdue Oscar for Best Director), but trust that Leo looked mighty fine in this role.
ADVERTISEMENT - CONTINUE READING BELOW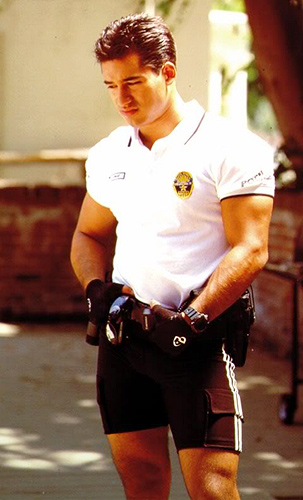 6. Bobby Cruz in Pacific Blue (1998 to 2000)
Portrayed by Mario Lopez
Cops in sexy bike shorts, we like. Mario Lopez cruised into Pacific Blue midway in the series (the show had been airing two years prior in 1996) as one of the young and agile patrollers of Sta. Monica beach. It's not so much a crime show than it is about sex, drama, and tanned topless men. Fortunately and unfortunately, this steaming Latino held back on his natural inclination to dance in all his projects. Our only question is: how do criminals take those dimples seriously?
ADVERTISEMENT - CONTINUE READING BELOW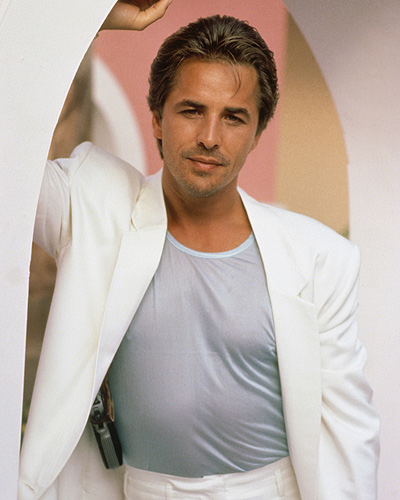 5. James "Sonny" Crockett in Miami Vice (1984 to 1989)
Portrayed by Don Johnson
You actually thought we were going to miss out on the good old days? In the toss-up between '80s Sonny Crockett and the 2006 film adaptation starring Colin Farrell, we had to go with the dashing Don Johnson who didn't need to skip a shave to look tough. Crockett is an undercover agent aiming to catch criminals often involved with drugs. To appear like he's part of that drug-rich circle, he has a more glamorous and flamboyant lifestyle compared to other law enforcement members on this list. His dedication gets him in too deep with his false identity, and the series often revolves around his emotional breakdowns and the personal sacrifices he has to make due to his commitment.
ADVERTISEMENT - CONTINUE READING BELOW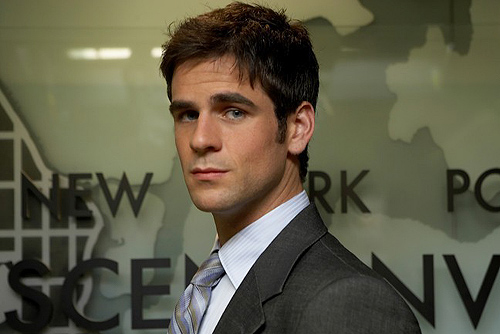 4. Donald Flack Jr. in CSI: New York
Portrayed by Eddie Cahill
If we could pick just one reason we're sad that CSI: New York went off air, it's that we miss Flack and his wit (and that smolder). He's considered the muscle of group-and boy, are those muscles awfully efficient (and good-looking)-but they should make him the face of the department instead. Flack's not all skin-deep and bright blue eyes either. He has a self-deprecating humor, always making jokes about how he's not as smart as the lab guys. He may not have a science degree, but he's sharp and determined, especially when handling a case. He's sensitive, too. Remember how he broke down when his girlfriend died in Season 5? We're here, Flack, we're here.
ADVERTISEMENT - CONTINUE READING BELOW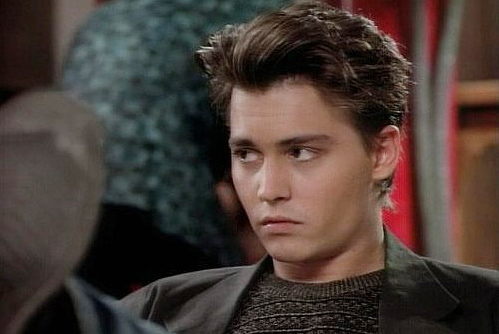 3. Tom Hanson in 21 Jump Street TV series (1987 to 1990) and 21 Jump Street (2012)
Portrayed by Johnny Depp
Let's just say that we love remembering the days when Johnny Depp still played normal...human characters, though this TV show may have pushed him into making those quirky career choices. His fame playing a cop going undercover as a high-school student pegged him as a "pretty boy," a label he's been fighting against ever since being released from his contract in 1990 (21 Jump Street was canceled in 1991). The sweet-faced officer loves bowling, playing the saxophone, and making jokes. He makes a cameo as an undercover agent in the film adaptation starring Channing Tatum and Jonah Hill, where he died after being shot in the neck.
ADVERTISEMENT - CONTINUE READING BELOW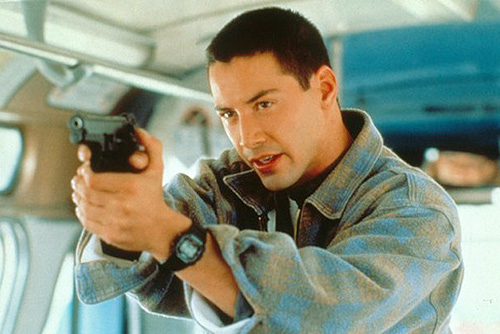 2. Jack Traven in Speed (1994)
Portrayed by Keanu Reeves
Keanu Reeves was chosen for the part because he had a John McClane (See No. 10) vibe: tough enough to look convincing but not overly bulky to be unrelatable. Plus there's his appeal to women, which instantly adds extra points. The Los Angeles SWAT officer saves several people from a bomb attached to a bus. He looks cool, calm, yet terrifically resolute. He's fit, too! After the ordeal on the bus, he immediately sets off to rescue Annie (portrayed by Sandra Bullock) when she is hostaged by the terrorist. Only Jack Traven can make commuting look oh so delicious. Picking Reeves to play this bus-riding cop was an A+ for the producers, but they failed when they weren't able to get him back for the sequel.
ADVERTISEMENT - CONTINUE READING BELOW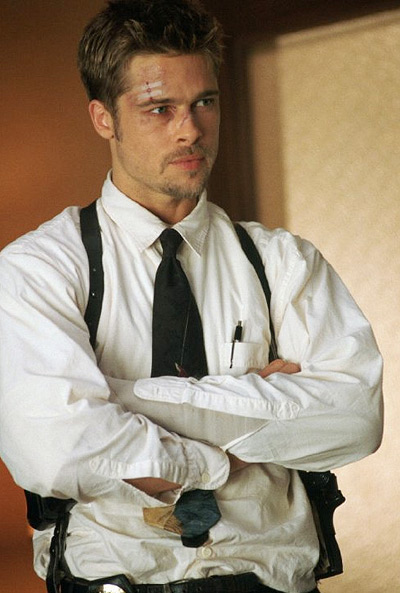 1. David Mills in Se7en (1995)
Portrayed by Brad Pitt
Se7en is one of the most gripping crime movies of all time, and gorgeous Detective David Mills is the ray of light amid the gloomy setting. This isn't to say that he's the soft spot in this hard thriller. The short-fused, F-word-shouting cop is caring as he is uncompromising. He comes into the department tough but idealistic and hopeful to make his mark. He had the perfect life, the perfect wife. At some point, you can understand why the psychopathic John Doe (Kevin Spacey) wanted to live his world. No offense to the amazing talent that is Kevin Spacey, but you're going to need major surgery to get those chiseled cheekbones.
ADVERTISEMENT - CONTINUE READING BELOW
Share this story with your friends!
---
Help us make Spot.ph better!
Take the short survey
Load More Stories