(SPOT.ph) Portland, where everybody's cool, including sensitive teenage boys who know exactly what to say to girls. Portland, where people do organic everything and ex-punk rockers make for the coolest parents. This is where our story takes place. Seems like the ideal life, right? Mia Hall (Chloe Grace Moretz) doesn't seem to think so. Like most 17-year-olds, Mia is struggling with her place in her family, the world, and how super cool rocker Adam (Jamie Blackley) seems to think she's worth dating. Mia also happens to be a gifted cellist and is facing the possibility of getting into Julliard. Just your average teen girl problems.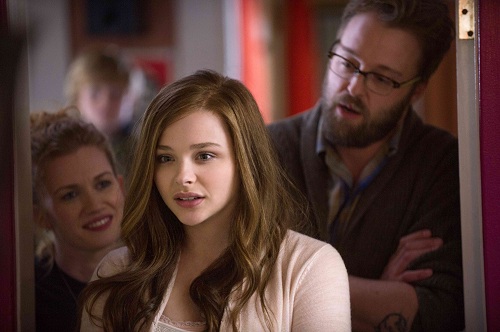 ADVERTISEMENT - CONTINUE READING BELOW
Mia's parents are cool. So cool that they have to convince their own daughter to have some fun on a snow day.
But all of this takes a gruesome turn when she and her family get into a car accident, which leaves Mia in a coma. The movie partly follows Mia's consciousness, drifting unseen and unheard, watching friends and family react to the accident and Mia's comatose state. The rest are flashbacks of Mia's life prior to the accident. It's a regular, happy life, but not without its problems. Kind of like the movie itself.
While If I Stay touches on more than just the joys and pains of first love, like family, friendship, and identity, the overall effect was a touch too sugary that the movie ended up being more manipulative than moving. While tears will be shed, there isn't enough emotional drive in the movie to truly translate Mia's hopelessness. The movie almost seems too afraid to go there, to push itself just bit more. Which is a shame, since the premise seems so interesting. When everything around you is falling apart, how do you find the will to carry on?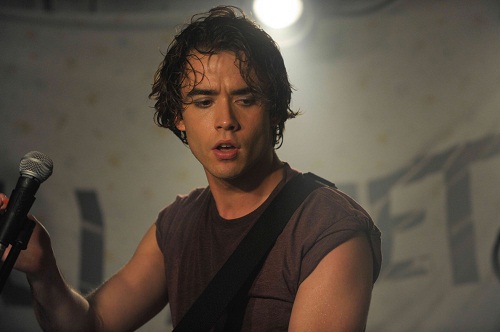 If you had a boyfriend like this, you'd fight to stay too.
But Mia's situation (and the movie, come to think of it) is not totally hopeless. The bright spots in the film are thanks to both the sweet and the heart-breaking, but relatable, moments. Mia's father and mother (Joshua Leonard and Mireille Enos) retain their laidback attitude as parents, even encouraging their teenage daughter to stay out late, and it's their wise-cracks and relentless support of Mia's talent (even when she doesn't seem to see it) that makes you laugh and cry at the same time. Adam and his band, Willamette Stone, are actually great. You might have one of their songs stuck in your head after the movie.
ADVERTISEMENT - CONTINUE READING BELOW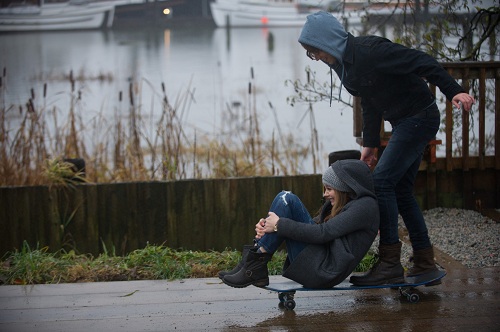 There are plenty of these cute moments that will either make go "aww" or make you cringe (in envy). Ah, first love.
There's also one great scene, where Mia and Adam have their first big fight and it's a nice break from their near-perfect relationship. They're both stubborn teenagers, but surprisingly (and fortunately) smart. Another nice break from how most movies poorly portray teenagers as a bunch of hard-headed, lazy bums. The ending (also a refreshing twist) is similar to the book, so fans of Gayle Forman's novel won't be disappointed on that note. Otherwise, they should probably be prepared to face a mediocre adaptation.
ADVERTISEMENT - CONTINUE READING BELOW
RATING: •• 2 out of 5 spots
If I Stay will be shown in Philippine cinemas on September 3.
Share this story with your friends!
---
Help us make Spot.ph better!
Take the short survey
More Videos You Can Watch
Load More Stories