10 Ways to Win the Love of Your Life According to Pinoy Movies
When it comes to love advice, Filipino movies will always have the answer. (Warning: satire ahead)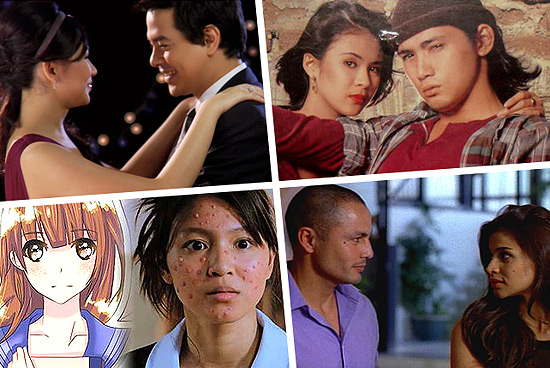 (SPOT.ph) Boy meets girl, girl is unattainable, situation seems dire and nearly impossible to overcome, and yet somehow, the boy always, always seems to get her in the end. We only wish that winning the love of your life were this simple in real life. Or foolproof.
Just so we're clear, this advice is not from us, but from Pinoy movies. Results may vary.
ALSO READ:
10 Ingredients for an Awesome B-Rated Slasher Film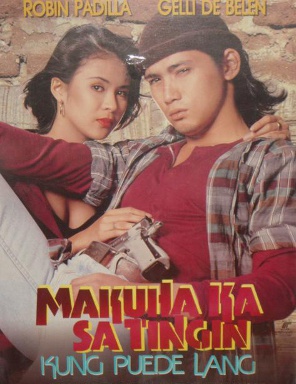 ADVERTISEMENT - CONTINUE READING BELOW
Robin Padilla knows a thing or two about this.
1. Save her life
In these movies, nothing says "I love you" more than a man willing to lay down his life to save another's. He will sprint across the road to save you from that speeding car. Bonus points if he gets hurt or injured, thanks to his noble efforts of pushing you out of the way. Have you just been kidnapped? Don't despair! He will fight the bad guy's legion of cronies to rescue you, with nothing but his determination and fists of fury. Swoon.
Argue your way into each other's hearts.
2. Pick fights with her until she falls in love with you
Put simply, it's like the adult version of pulling at her pigtails when you were kids. Is she still yelling at you? Good! It means she's paying attention, which also means she's more likely to fall in love with you. You two will obviously deny this, because you "hate" each other, after all. You dance around your unsaid feelings. Sometimes, circumstances will force you to spend more time together (sudden project at work, escaping evil mobsters or kidnappers, you name it) and you will bicker some more. So much unresolved, entertaining tension. So many longing stares. So many gasp-we-almost-kissed-right-then moments. Dreamy sighs.
ADVERTISEMENT - CONTINUE READING BELOW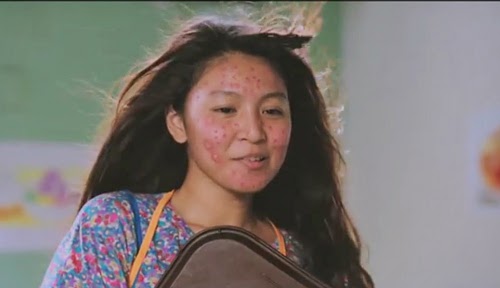 Something like this.
3. Be less than "attractive"
Worried that you aren't attractive enough for your crush to fall in love with you? Not a problem! He will see through the frizzy hair, thick frames, and bushy eyebrows. If he still doesn't, you can always get a makeover. He'll know you exist soon enough.
ADVERTISEMENT - CONTINUE READING BELOW
Yep, we mean that scene.
4. Make a grand speech declaring your love
Nothing gets hearts racing like declarations of feelings. After all the squabbling, suppressed feelings, and everything else you both have been through, it's time to let it out. Quick, before she decides to move to another country! Hurry, before she marries that other guy!
Exhibit A: Rico Yan's initial disinterest in Claudine Barretto.
5. Ignore her
Get the girl of your dreams by pretending she doesn't exist. Or you couldn't be any more interested in her if you tried. See, the logic here is simple. Girls like attention, so the less of it you give her, the more she'll want it from you. Make her work for it! You're that big of a catch!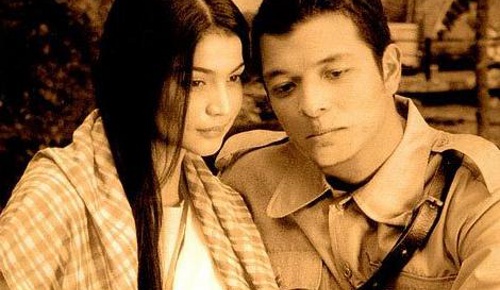 ADVERTISEMENT - CONTINUE READING BELOW
That last scene with Jericho Rosales in Baler was epic.
6. Beat someone up
If you've tried almost everything but still can't win her heart, try defending her honor. Girls just love a man willing to get down and dirty in her name. Or better yet, play the victim and get beaten up. She'll nurse you (and your heart) back to health.
This is just one of the many "best friend" movies out there.
7. Be the best friend
We've all heard this story before. You're best friends but you're harboring some deep, deep feelings for her. Or him. It's like a stake through your heart when she talks about her new crush and it doesn't turn out to be you. How many girlfriends does he have to go through before he realizes that you're the one for him? How many times have you been the shoulder to cry on and giving the same old relationship advice? Be patient. Mag-abang ka lang.
ADVERTISEMENT - CONTINUE READING BELOW
Plot twist: Judy Ann was the "poor" one here.
8. Don't be rich (yet)
Social class be damned! Yes, you too can have the man or woman completely out of your league. Whether you're a humble farmer or lowly assistant, you still have a chance.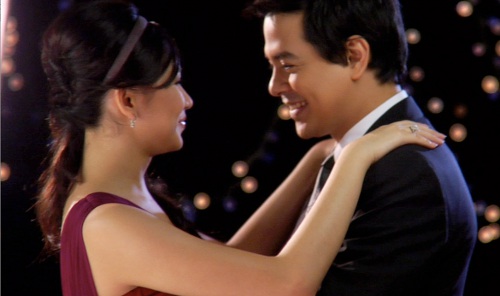 The Miggy and Laida saga was especially riveting.
ADVERTISEMENT - CONTINUE READING BELOW
9. Be the ever-reliable co-worker
Working together means seeing your crush every day for eight hours. Don't forget to offer some help when she needs it. If you two have to work late on a long-term project, imagine all the extra hours you'd have to spend together. Alone. In the empty office. Meetings are extra fun, too.
Hello, Derek Ramsay. We meet again.
10. Be in a relationship
...with someone else. Who cares about the sanctity of relationships? It's more thrilling to sneak around.
Also read:
10 Ingredients for an Awesome B-Rated Slasher Film
CONTINUE READING BELOW
Recommended Videos
Share this story with your friends!
---
Help us make Spot.ph better!
Take the short survey
Load More Stories