Top 10 Male Frontal Nudity Scenes From Movies
Think of it as our answer to the recently leaked celebrity nude photos. Warning: NSFW.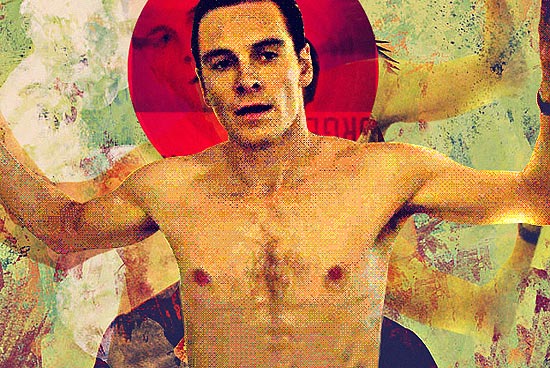 (SPOT.ph) As much as everyone often focuses their attention on female frontal nudity scenes (hello, Game of Thrones), you'd be surprised how many male actors bare it all for art, too. While some of these men have big names attached to their goods-Richard Gere in the aptly named American Gigolo or Tom Hardy in Bronson, just to name a few-we're here to show you that male nudity can be diverse and funny, too.
Oh, and it probably goes without saying that this list is NSFW. Or at least make sure no one's standing behind you while you're reading this.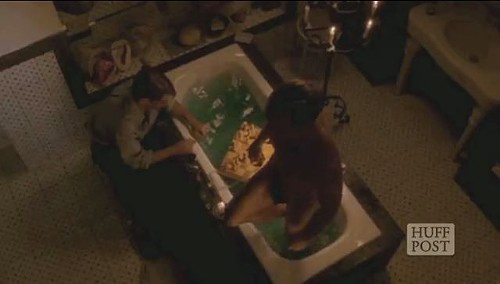 ADVERTISEMENT - CONTINUE READING BELOW
Screenshot of video from The Huffington Post
10. Jude Law in The Talented Mr. Ripley
Jude Law's "talent" may be mostly hidden in the shadows but the hype surrounding the nude scene and his sex appeal was enough for his fans to take notice. Vague frontal scene aside, critics praised Law for his performance as the rich and spoiled millionaire, Dickie Greenleaf.
9. Jonah Hill in The Wolf of Wall Street
The Wolf of Wall Street was pretty unapologetic, painting a harsh look at the high-rolling lives of the despicable men and women of New York's financial district. There was a plethora of shocking scenes, but none were as scene-stealing as Jonah Hill's, where his character spots the stunning Naomi (played by Margot Robbie). He then starts masturbating in front of her and everyone at the party. Hill was quick to clarify that it was a prosthetic penis, but this scene was memorable enough to cement its place on our list. He really put a goldfish in his mouth, though.
ADVERTISEMENT - CONTINUE READING BELOW
8. Billy Crudup in Watchmen
Who says only normal humans can be part of our roundup? We don't discriminate. The superhero film Watchmen proved that Dr. Manhattan can do anything, including go about his business in all his bright blue (naked) glory. If there's anything that captures the character's distance from humanity, it's his disregard for social conventions.
7. The nude beach scene in Eurotrip
In the real world, nude beaches aren't really filled with attractive people. The comedy movie Eurotrip mocks this sad reality by having groups of male tourists lounging in the nude, complete with maps, cameras, tacky gold chains, and uncomfortable shots of their naked bodies.
6. Kevin Bacon in Wild Things
If you think about it, Kevin Bacon baring it all in a film entitled Wild Things sounds appropriate, even if it wasn't actually an important plot point to the story. It was probably a good thing too, since the rest of the movie was a letdown and it owes much of its success to the hype surrounding the infamous scene. Although it was kind of a blink-and-you'll-miss-it moment, there's no need to squint to see it.
ADVERTISEMENT - CONTINUE READING BELOW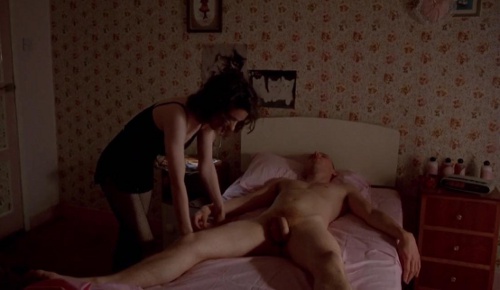 5. Ewan McGregor in Trainspotting
...and The Pillow Book, Velvet Goldmine, Young Adam, and Ghost Writer. In case you haven't been keeping count, that's five frontal nude scenes for Ewan McGregor. Fun fact: two out of five films were released in the same year. His fans definitely had a lot of fun in 1996. We chose Trainspotting for involving a condom (safe sex is important, guys) and catapulting the actor to take his clothes off four more times.
ADVERTISEMENT - CONTINUE READING BELOW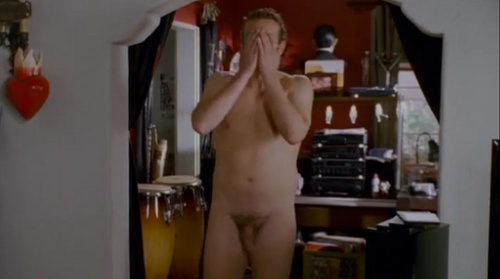 Check out the full, unrated scene here
4. Jason Segel in Forgetting Sarah Marshall
Most nude scenes are done for the appeal, but for Jason Segel, it was in the name of comedy. Nothing is more embarrassing or hilarious than being dumped when you're stark naked and fully expecting to get some. We watched Segel's character get his heart broken while his ex-girlfriend (played by Kristen Bell) repeatedly begs him to put his clothes on. Despite writing the movie, Segel admitted that he needed a lot of alcohol just to do the scene. We can only imagine.
ADVERTISEMENT - CONTINUE READING BELOW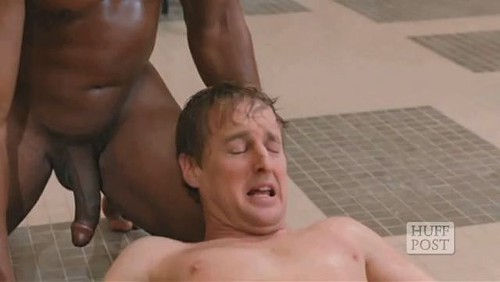 Screenshot of video from The Huffington Post
3. The sauna scene in Hall Pass
The premise of Hall Pass is as straightforward as they come: two wives give their husbands a one-week pass to get their sex-crazed thoughts out of their systems. If you're expecting plenty of nudity, that's exactly what you'll get. Just not entirely of the female variety. In fact, the movie gives viewers a long scene involving men. Cough, cough.
ADVERTISEMENT - CONTINUE READING BELOW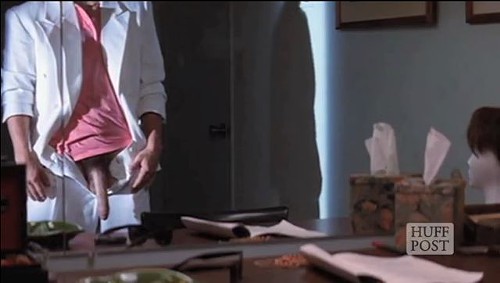 2. Mark Wahlberg in Boogie Nights
Before Marky Mark made the transition to more serious roles in movies like The Departed and The Fighter, he first starred in Boogie Nights, where he played a dishwasher-turned-porn star. His character's rise to fame banks on his well-endowed anatomy, which the movie coyly hides from audiences until the last minute. Unfortunately for curious Mark Wahlberg fans, they'll have to pretend the prosthetic penis is real, which, by the way, he still keeps in storage for laughs.
ADVERTISEMENT - CONTINUE READING BELOW
1. Michael Fassbender in Shame
Unlike our No. 2 scene, Michael Fassbender's goods in Shame are very, very real and he doesn't shy away from flaunting it less than 10 minutes into the movie. We can't think of a better scene to crown with our No. 1 spot, especially when Fassbender brilliantly plays a disturbing sex addict and still manages to make male audiences feel inadequate. As George Clooney so eloquently put it, he could practically "play golf" with it.
ADVERTISEMENT - CONTINUE READING BELOW
Share this story with your friends!
---
Help us make Spot.ph better!
Take the short survey
Load More Stories