10 Celebrity Feuds in 2014 That We Didn't See Coming
It's been an interesting year for celebrities.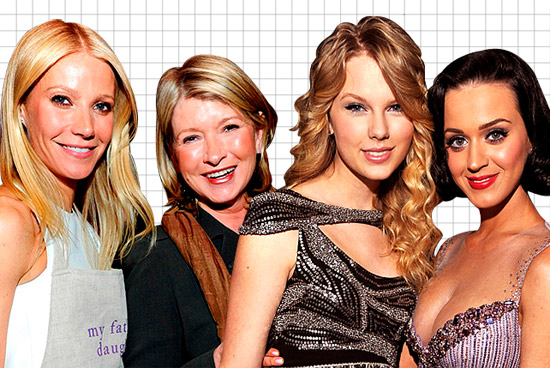 (SPOT.ph) Everyone enjoys a good celebrity feud. Part of the fun is watching it unfold like a dramatic movie-but better because it involves real people. We even get some variety now, thanks to social media. Who knew Twitter wars could be so gripping? Or serious? Relive some of the surprising celebrity feuds we've seen so far this year.
This list is not ranked.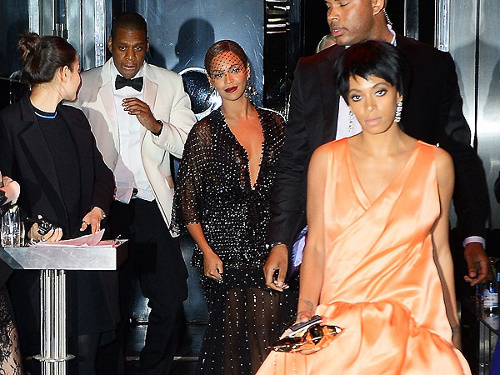 1. Jay-Z vs. Solange Knowles
Some people say that Jay-Z and Beyonce are the picture of a perfect marriage. Others would beg to differ. It turns out that things aren't sailing as smoothly in the extended family, either. The incident happened in an elevator following the MET Gala held on May 5. Security footage originally posted by TMZ showed Solange, Beyonce's younger sister, hitting and kicking her brother-in-law. The whys and hows were never revealed and a statement was released saying, "The most important thing is that our family has worked through it." Alleged cheating and other speculations aside, the now-infamous standoff has also been spoofed on Saturday Night Live.
ADVERTISEMENT - CONTINUE READING BELOW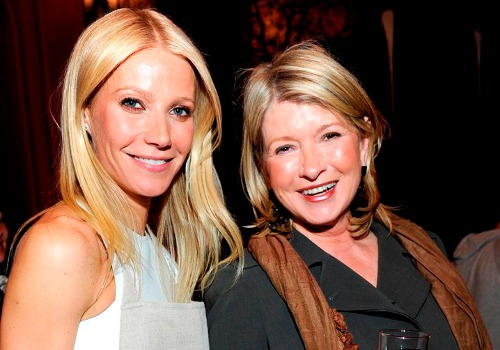 2. Martha Stewart vs. Gwyneth Paltrow
It's the battle between the lifestyle gurus. Martha Stewart would disagree, though. As far as she's concerned, she's the only lifestyle authority around here, and she hasn't been shy about voicing her opinion. It all started last year when she scoffed at the idea of Gwyneth Paltrow as a lifestyle coach to TMZ.
In another interview with Bloomberg Television, she had this to say about her rival: "She wants to be a lifestyle arbiter. Fine. Good. I think I started this whole category of lifestyle." A year later, Stewart took another shot at Paltrow when she allegedly said, "She just needs to be quiet already. She's a movie star. If she were confident in her acting, she wouldn't be trying to be Martha Stewart."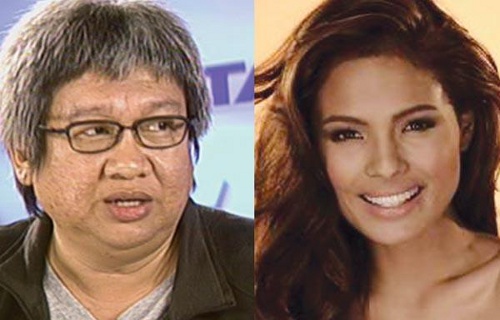 CONTINUE READING BELOW
Recommended Videos
Photo from Inquirer Bandila
3. Erik Matti vs. Lovi Poe
Just a few weeks ago, director Erik Matti posted a rant on his Facebook page about actress Lovi Poe's refusal to join the sequel of the film, Tiktik: The Aswang Chronicles, despite it being stipulated in her contract. Matti explained that he and the production had been "struggling to negotiate" with Lovi and her managers to shoot the opening sequence, and she refused to do it "because it was just two days."
He slammed her for demanding a "ridiculous amount of money" for the role and how she claimed to be a "serious actor" after doing an independent film. As if that wasn't scathing enough, Matti added, "Just want to vent out my frustration at how these managers and starlets think so highly of themselves." Burn.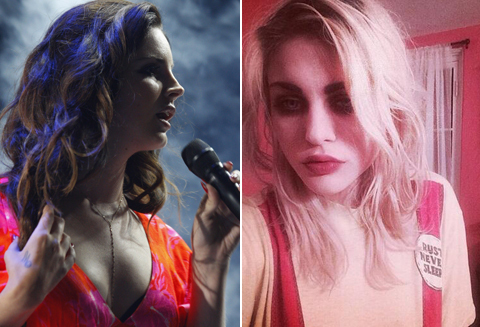 4. Lana Del Rey vs. Frances Bean Cobain
Lana Del Rey drew criticism for her dark thoughts in an interview with The Guardian, including Kurt Cobain's daughter, Frances Bean. When the subject of Cobain and Amy Winehouse came up during her interview, she stated, "I wish I were [sic] dead already." In a series of tweets mentioning Del Rey, Frances Bean said, "I'll never know my father because he died young, and it becomes a desirable feat because people like you think it's cool.'"
ADVERTISEMENT - CONTINUE READING BELOW
Del Rey tweeted her back, saying, "It's all good. He was asking me a lot [about] your dad I said I liked him because he was talented not because he died young." She placed most of the blame on the interviewer for his "sinister ambitions" and "leading questions." He denied the singer's claims and posted audio from the interview. Moral of the story? Death is not something to be romanticized.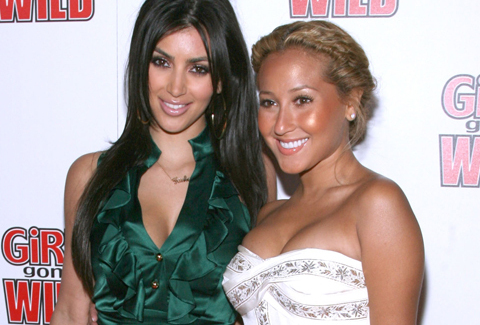 5. Kim Kardashian vs. Adrienne Bailon
If the name Adrienne Bailon doesn't ring a bell, you'd probably recognize her as a former "Cheetah Girl" from the Disney Channel. She is also the ex-girlfriend of Kim Kardashian's brother, Rob. In July, Bailon told a magazine that her appearances on Keeping Up with the Kardashians harmed her career. Kardashian came to her brother's defense and tweeted, "Funny how she says being with a Kardashian hurt her career yet the only reason she has this article is because she is talking about a Kardashian."
ADVERTISEMENT - CONTINUE READING BELOW
Bailon was quick to respond via an Instagram photo, saying, "Fame and a career are two different things. I've always had a career."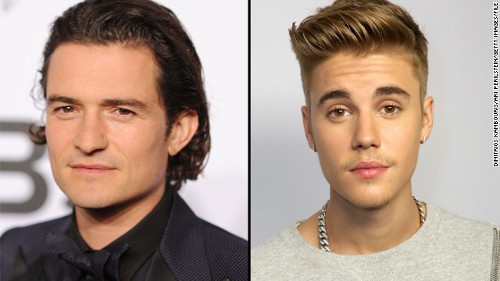 Photo from CNN.com
6. Orlando Bloom vs. Justin Bieber
Orlando Bloom and Justin Bieber's feud was perhaps one of, if not the most fascinating one we've had the privilege of witnessing this year. We all cheered when the actor threw a punch at Bieber, but the backstory is just as riveting. According to TMZ, Bieber partied with Bloom's then-wife Miranda Kerr after a 2012 Victoria's Secret fashion show in NYC and they got very close afterward.  In April, Bloom was seen hanging out with Bieber's on-and-off girlfriend Selena Gomez.
The singer fanned the flames when, hours after the altercation, he posted and then deleted a photo of Kerr. He then followed it up with a photo of Bloom wiping his eyes as if he was crying. What did the woman in the middle of all this mess have to say about it? Absolutely nothing, of course.
ADVERTISEMENT - CONTINUE READING BELOW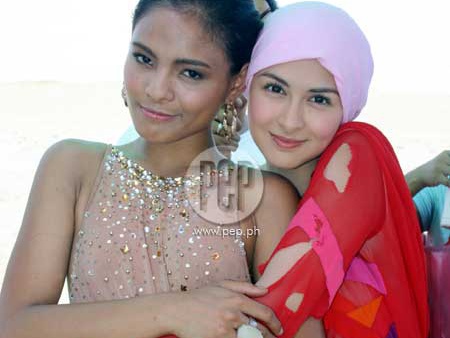 7. Marian Rivera vs. Lovi Poe
Lovi Poe seems to attract a lot of rifts this year, a second one being a tiff with her fellow actress Marian Rivera. There were rumors that the two were not on speaking terms. Some have said that it was because of Poe's work alongside Dingdong Dantes, but as feuds usually go, nobody really knows what the truth is. They're just really fascinating to watch. By the way, Poe has brushed off those pesky rumors.

ADVERTISEMENT - CONTINUE READING BELOW
8. Edu Manzano vs. Ronnie Ricketts
It's one thing to have a disagreement with someone who is also in the public eye. It's another thing entirely when threats on your life are involved. Edu Manzano cried foul over death threats that he received allegedly from the "cronies" of suspended Optical Media Board (OBM) chairman Ronnie Ricketts. The text message claimed that Manzano prompted Ombudsman Conchita Carpio Morales to suspend Ricketts but he clarified that he had not been involved with the OBM since 2009.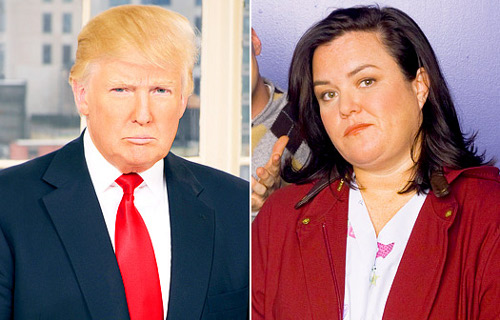 Photo from US Magazine
9. Rosie O'Donnell vs. Donald Trump
This famous feud dates all the way back to 2006. (Remember this gem of an impersonation?) More recently, Donald Trump blasted his nemesis yet again, a day after she rejoined the talk show The View. Trump tweeted, "Rosie is crude, rude, obnoxious and dumb - other than that I like her very much!" He was also quoted saying, "Rosie is back on The View which tells you how desperate they must be. It is the standard short term fix and long term disaster." You'd think that being a business tycoon would keep him busier.
ADVERTISEMENT - CONTINUE READING BELOW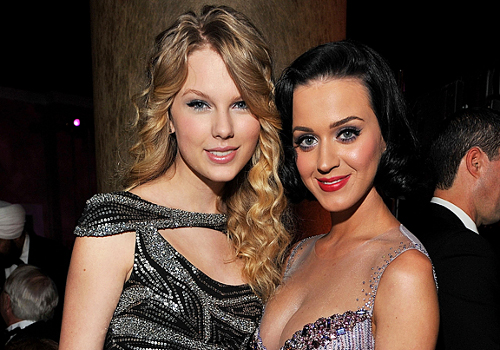 10. Taylor Swift vs. Katy Perry
It's no secret that Taylor Swift uses music to vent her feelings... only this time, they're directed towards Katy Perry, or so people have deduced. During a Rolling Stone interview, Swift was asked about the identity of the person in the aptly titled song "Bad Blood." She responded by saying they were "straight-up enemies" and that this person tried to sabotage an arena tour. Last year, three of Swift's dancers left mid-tour to join Katy Perry and well, people have connected the dots. Still confused? Late night show host Jimmy Kimmel breaks it down-with emojis.
Share this story with your friends!
---
Help us make Spot.ph better!
Take the short survey
Load More Stories