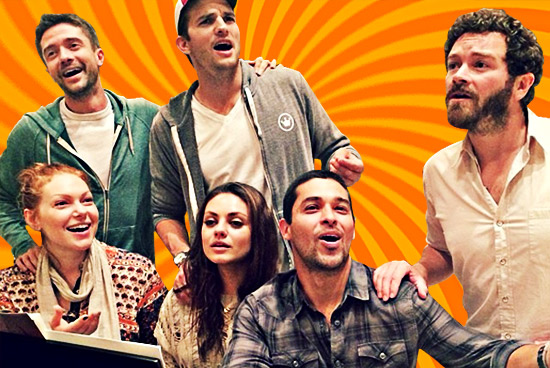 (SPOT.ph) It's a sad moment for fans everywhere when the end credits roll, even more so when it's the final episode of a TV series. A rewatch just isn't the same as watching it for the first time. Still, there is that ray of hope with spin-offs, and if you're patient enough to wait a couple of years, you might just get a cast reunion. We've compiled 10 awesome TV and movie reunions that hit the right notes of fondness and nostalgia.
This list is not ranked.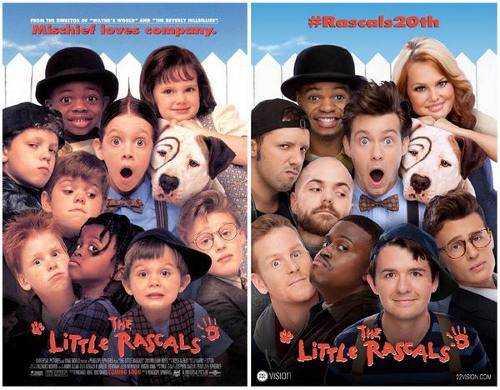 The Little Rascals
It's almost hard to believe that the hilarious misadventures of Alfalfa, Darla, Porky, and the rest of the gang dates as far back as the '50s. In 1994, the hit TV show got a movie reboot of the same name, and just this month, the cast reunited to celebrate its 20th anniversary. The not-so-little rascals are all grown up with very different careers. 29-year-old Bug Hall (who played Alfalfa) is still an actor and is currently pursuing screenwriting. On the other hand, Brittany Ashton Holmes or Darla stayed out of the limelight and is working on getting a degree. Meanwhile, Travis Tedford or Spanky works in marketing. (Check out more adorable reunion photos at the production company's Facebook page.)
ADVERTISEMENT - CONTINUE READING BELOW
Friends
Okay, so it's not exactly a complete cast reunion, but we missed this show so much that we just had to mention it. The women of Friends stopped by Jimmy Kimmel's late night show to act out a five minute "fan fiction" sketch. There was even a fake set of Rachel and Monica's familiar apartment, which Kimmel joked cost $80,000 to build. He played Ross, while Courteney Cox, Lisa Kudrow, and Aniston reprised their roles. Sadly, Aniston did not complete her Rachel look with a wig.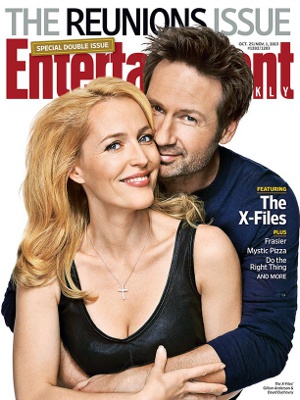 The X-Files
Think of this 20th anniversary reunion as supersized. It started off with a special Entertainment Weekly cover of Gillian Anderson and David Duchovny. Then the cast, writers, and producers made huge appearances during 2013's Comic-Con International and Paley Center events. The famous twosome delighted attendees by cuddling on the red carpet, sharing behind-the-scene stories from the show, and even playing Fox Mulder and Dana Scully again. Plus, there were talks of a possible third movie, so our fingers are still crossed for that one.
ADVERTISEMENT - CONTINUE READING BELOW
Recommended Videos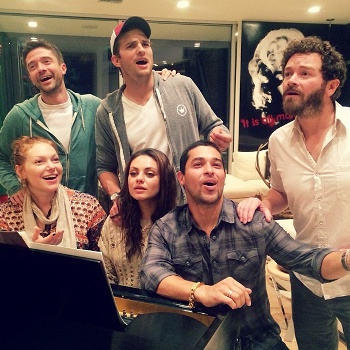 That '70s Show
This get-together was a little more low-key compared to others, but it's just as good. Topher Grace, Ashton Kutcher, Laura Prepon, Mila Kunis, Wilmer Valderrama, and Danny Masterson gathered around the piano for a spontaneous reunion, belting out the song from the comedy's opening credits. Valderrama first posted the photo of the cast mid-song on his Instagram account. Masterson, Prepon, and Grace also tweeted about the musical gathering. It's great to know that some things never change, and your favorite cast are still good friends.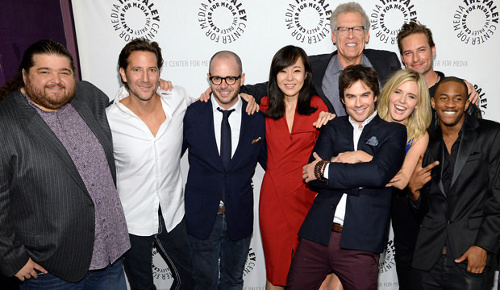 ADVERTISEMENT - CONTINUE READING BELOW
Lost
Has it really been 10 years since Oceanic Flight 815 crashed on the mysterious island? The cult hit held their anniversary-slash-reunion at this year's PaleyFest-much to the delight of diehard fans, because their panel remains the fastest-selling event in PaleyFest history. With such a large cast, not every Lost alum could make it, and that included pivotal characters like Jack, Kate, Locke, and Charlie. It did, however, feature the likes of Josh Holloway (Sawyer), Ian Somerhalder (Boone), and a lot of on-set secrets and stories, so it wasn't a complete loss.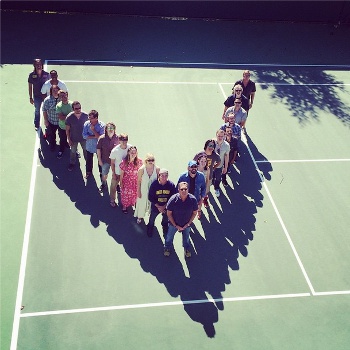 Mighty Ducks
Twenty years later and ducks still fly together. The cast of D2: The Mighty Ducks gathered to celebrate the 20th anniversary of the hockey movie's release. Christopher Redman posted a photo of the cast perfecting the hockey move that they coined: the Flying V. Marguerite Moreau, who portrayed Connie Moreau in the film, initiated the reunion with an Instagram post of a Mighty Ducks whistle and captioned, "Calling all brethren." Check out more cast photos at The Hollywood Reporter.
ADVERTISEMENT - CONTINUE READING BELOW
Matilda
The cast reunion of the 1996 movie Matilda took their get-together to another level and filmed re-enactment footage, which is included on the film's latest Blu-Ray edition. The big-screen adaptation of the beloved Roald Dahl book starred former child star, Mara Wilson, who also posted a photo from the reunion on her Facebook page.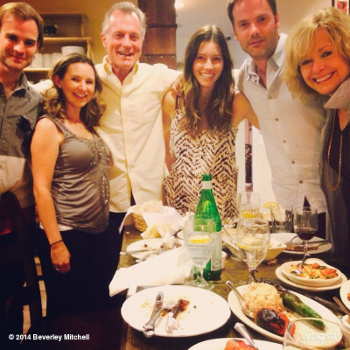 7th Heaven
If there's anything we learned from 7th Heaven, it's that there's no greater feeling than the love of family. True to this sentiment, they chose to gather around a casual family dinner. Stephen Collins or Reverend Eric Camden to fans shared the reunion photo on his Twitter account, which also featured Jessica Biel, Barry Wilson, and Beverly Mitchell. However, the youngest daughter Ruthie (played by Mackenzie Rosman), was noticeably missing.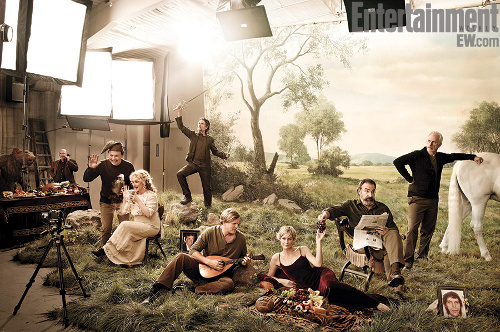 ADVERTISEMENT - CONTINUE READING BELOW
The Princess Bride
If you thought a reunion of the famed 1987 classic was, er, inconceivable, think again. It's happened twice now. First was the cast photoshoot for Entertainment Weekly's special issue. A year later, they reunited again at the New York Film Festival, celebrating the film's 25th anniversary. Following a special screening was a Q&A with several members of the cast and crew, including Robin Wright, Billy Crystal, and Mandy Patinkin. (Read the chat highlights on Flavorwire.)
Freaks and Geeks
Fans of the gone-too-soon TV show Freaks and Geeks rejoiced when literally every cast member returned for a special issue of Vanity Fair. The reunion was part of the magazine's comedy issue, and included an oral history, unseen photos from the set, and finally, all grown-up photos of the whole McKinley High gang.
Share this story with your friends!
---
Help us make Spot.ph better!
Take the short survey
Load More Stories