(SPOT.ph) Part of the appeal of the 1980s TV show The Equalizer was that the title role was played by a middle-aged, slightly pudgy British gentleman (Edward Woodward) who could kick copious amounts of ass. Another thing going for it was the cool, synth-based credits music supplied by the Police's Stewart Copeland. With Woodward long dead and Copeland's theme nowhere to be found (Eminem, meh), this reboot has to work doubly hard to please '80s nostalgia geeks. Fans of the hardcore action genre, however, have a new hero to cheer on.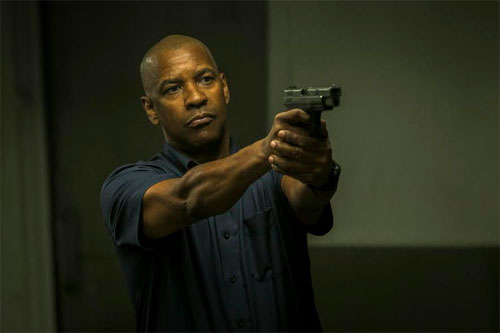 Bob McCall's expressionless mask when dealing with bad guys hints at a dangerous past
This time, the Equalizer aka Robert "Bob" McCall is played by Denzel Washington. Just like in the TV show, McCall is a retired special ops agent now trying to live an ordinary life. When his co-workers in a Home Depot-type store tease him about his age, he convinces them that he was one of Gladys Knight's Pips, complete with Motown doo-wop moves, providing one of the few lighthearted moments in the film. The rest of the film, directed by Antoine Fuqua (Training Day, Olympus Has Fallen) is violent, dark, and, did we already say violent? A comment heard after the film went something like, "The Equalizer is the McGyver of ass-kicking." And that's not far off the mark-cork screws, guns, knives, booby traps, harpoons (!?!), microwave ovens, a nail gun, an exploding freighter...McCall uses them all to battle the Russian mob. It has to be said, though, Kiwi actor Marton Csokas is convincingly creepy as the mob enforcer Teddy.
ADVERTISEMENT - CONTINUE READING BELOW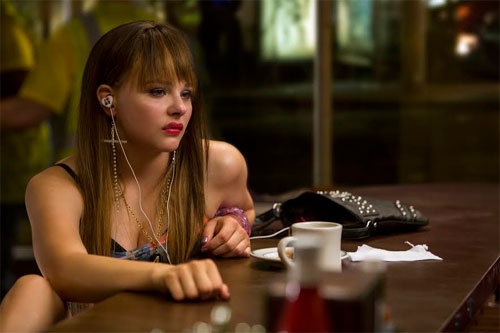 Chloe Grace Moretz is convincingly innocent but troubled as Alina/Teri
But that's getting ahead of the story-albeit a very thin one. At the start of the film we see McCall trying to blend in with society, his life reduced to a dull routine. His budding friendship with Alina, a teenaged prostitute (Kick-Ass's Chloe Grace Moretz), then predictably gets him into trouble.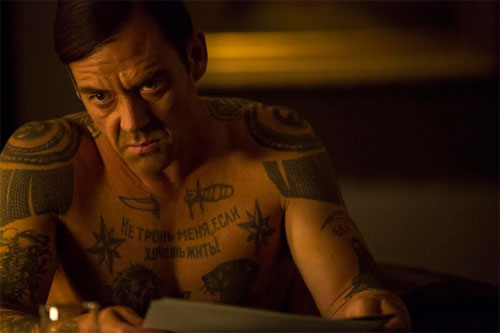 ADVERTISEMENT - CONTINUE READING BELOW
Recommended Videos
Russian mobsters: appropriately terrifying
After Alina is beaten up by her Russian pimp, McCall embraces his dark past and all hell breaks loose. He does get some help from his former handler played by Melissa Leo (there's a cameo by a very old-looking Bill Pullman in these scenes) and a protégé. Suddenly, it feels like we're back in the good old days of '80s action movies, where, among other clichés, the Russians are the bad guys who get their butts handed to them by the end of the film. When the real life "bad guys" are actually much worse (Islamic State militants, Boko Haram, Al-Qaeda, etc.) and threats on global security seem to be getting graver by the day, it's a nice cinematic escape (132 minutes, this one) to see the good guy come out on top.
RATING: •••. 3.5 out of 5 spots
Photos courtesy of Columbia Pictures. The Equalizer is now showing in theaters.
Share this story with your friends!
---
Help us make Spot.ph better!
Take the short survey
Load More Stories